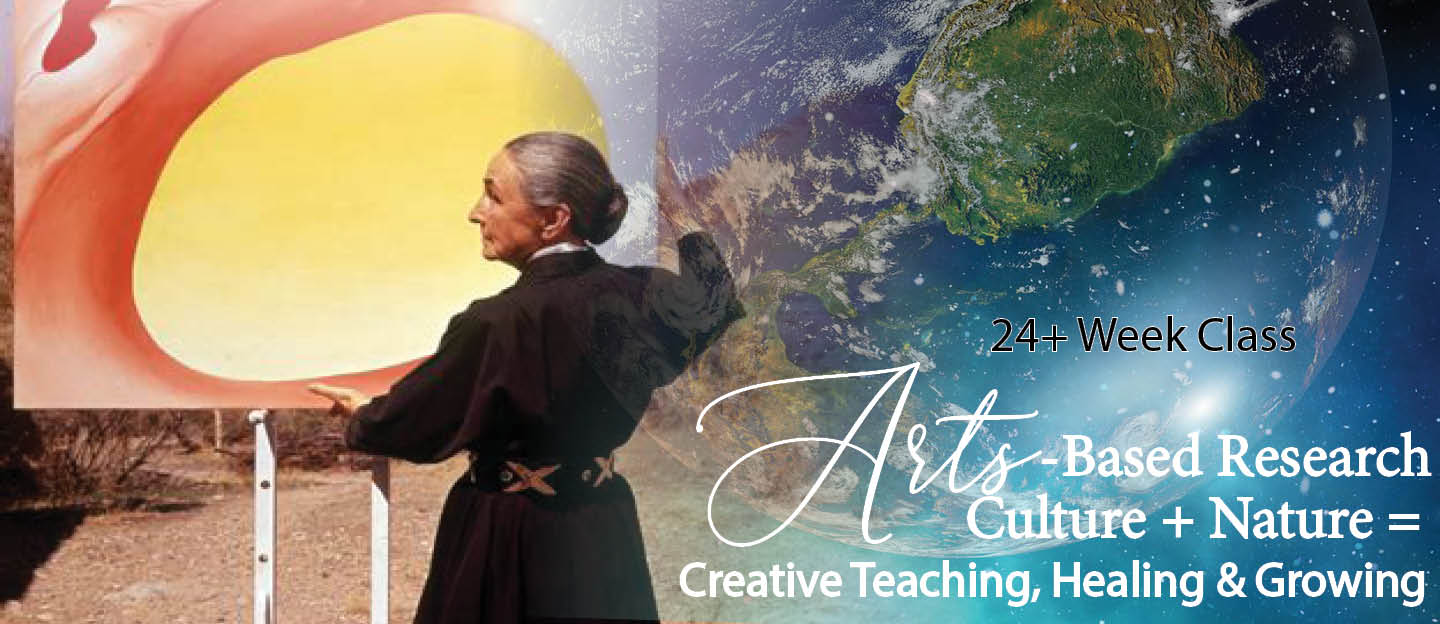 This class can be taken as a kit alone (at your pace) or with a class & a certification option. It includes examples & applied theory.
Art-Based Learning
Course features
Author: Heather

Level: Intensive

Study time: Varies

Video Time: 12+ hrs

Exam: Certification

Academic & Personal
Course overview
An immersive course designed to activate & access the insight, information & skills that are the hallmark of soul. With examples, demonstrations, visual talks & activities, this is a place to embody & remember the heart-centered knowledge of the natural world.
Empty space, drag to resize
Certification included
To demonstrate your experience. LOVE25% is a coupon for 25% off.
Available for early registration, ending on 8.1.23. Group Discount too
If you need more help, please reach out. Additionally, we partner with Klarna with a monthly payment plan without interest. If anyone wants to give additionally to support another, please contact Heather or donate to:
Art (s) is inclusive of many mediums
Mediums include 2 & 3-dimensional art with lessons in: sketching, painting, drawing, collage, calligraphy, words as art, clay, dance, wood carving, fabric arts, mandalas & visionary art. Each medium facilitates a different experience & teaching for you to explore & experience to create your own style in the image of your soul.
Sharing across mediums integrates our collective understanding.
With live drop-in studio time for emergent questions on process, experience & technique, along with sessions for sharing & an embedded partner & group practice, this is a social-learning intensive, designed to facilitate both individual & collective healing transformation.
Scholarliness alone is not enough; there is a knowledge of the heart that gives deeper insight. The knowledge of the heart is in no book and is not to be found in the mouth of any teacher, but grows out of you like the green seed from the dark earth. . . soul speaks in images
c g jung

While influenced by C G Jung, we take an archetypal approach, recognizing that ABR is an ancient form of scholarship, practiced by artists in caves before words. It is an emergent, natural & innate function of the creative psyche at play, unique to each person.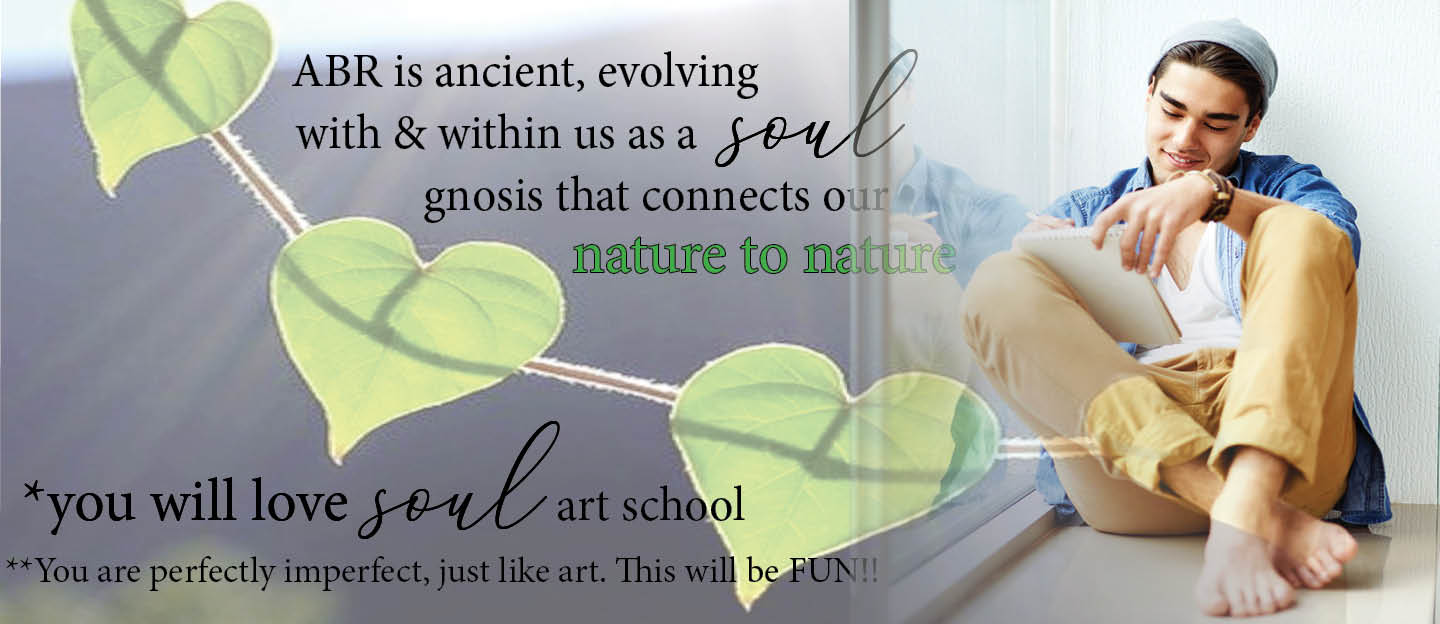 Should I take this course? Yes, if you...
* Wish to access a deeper knowledge that transcends your limited capacity
* Want to remember & activate past ways of imaginal knowing & healing
* Seek to collaborate in the education of our time by the world soul to find
sustainable solutions for tomorrow
Objectives. reawaken a love for learning in fun and innovative ways to improve comprehension & retention, while healing & transforming yourself & life.

Each week includes an objective like removing creative blocks or self-reflection & an artist who exemplifies the process, walking you through a journey of creative discovery including a variety of artists as well as Heather & her experience.

Artists include: Frida Kahlo, Georgia O' keeffe, C G Jung, Picasso, Van Gogh, Leonardo da Vinci, Gabriel Roth & Wassily Kandinsky as well as traditions that are either not preserved by history or collective like the art of Indian mythology, Native American totem design, Australian Aboriginal Dream Time.

Most of all, art is explored experientially & personally as archetypal medicine, transcending any one artist or culture to discover what is unique & emergent in you & your research. Are you called to drum or dance? What myth is being told?


Examples can be famous or the person next door. The point is to help show the depth & breadth of
ABR
& apply it, including:
Figures from Art History

Culturally Diverse & Inclusive Art

Ritual & Ceremonial Totemic Art

Marginalized Artists & Traditions

Transdisciplinary Approach

Personal & Academic Applications

Archetypal Patterns & Paths

Arts & Crafts as well as Nature

Diverse Mediums & Techniques
Paintings are but research and experiment. I never make a painting as a work of art. All of them are researches. I search constantly and there is a logical sequence in all this research. . . The purpose of art is washing the dust of daily life off our souls.
Pablo Picasso
Who is this path for? Yes, you!
ABR is for everyone, whether you are a doctoral student or student of life, because it calls us to remember an embodied yet forgotten way of knowing that is already in us. Weaving experience from Heather's doctoral dissertation as well as examples of drumming, dancing, writing . . . you name it, this class takes an archetypal approach. It doesn't matter if you can draw a nose (at all) or if you went to high school, college or kindergarten. In fact, Jung said that the "soul is everywhere that scholarliness is not," returning to imaginal scholarship & the roots of academia in Plato's academy: play, nature & lived experience.
Art is our first language . . .
It is in your bones & DNA, as natural as breath. Emerging from the psychic soil of soul & the collective unconscious, your images show you what you need to know to navigate & search.
Art is as individual as your fingerprint. Be yourself. Picasso said great artists steal, but only for ideas. Don't create in anyone's image but your own!

ABR is a process of allowing & uneducating as we remove inner blocks that limit our soul knowledge.

When you create art you connect with soul & a natural FLOW state that access information beyond your separate self to reach into collective knowing.
People learn through art in different ways
Find your way (we include all 3)
Create art to learn & heal
art-based
Use another's art to learn
art-informed
Integrate art in your process
art-influenced
What is essential in a work of art is that it should rise far above the realm of the personal life and speak from the spirit and the heart . . . as man to the spirit and heart of mankind [educating ourselves & the spirit of our time].
C G Jung
Art is a way to learn that is creative, holistic & natural
You evolved to learn through art
Humans evolved over 45,000 years of art (vs 4,500 years of writing). You were made for this!
Art connects to the deep unconscious and its embodied wisdom & wounds.
To create one's world in any of the arts takes courage.
georgia o'Keeffe
An animated intro
Want to get