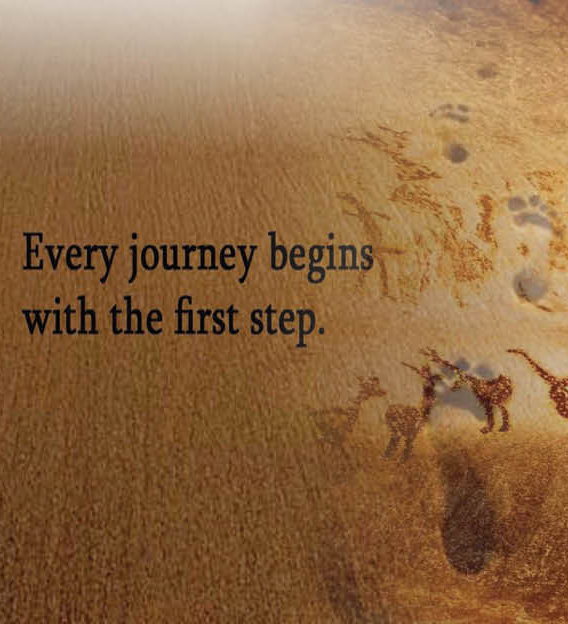 11.1.23

Take the 1st step on an individuation
journey home to yourself & the Self (ensouled & whole self), following your soul.

Journey into deep authenticity
This is a gentle & flexible approach to soul contact & guidance, following in the archetypal footsteps of Carl Jung, William Blake, Frida Kahlo & others on a healing journey of transformation. Designed to help you find your soul and way, this challenge includes journaling, dreamwork, active imagination, meditation, eco-mindfulness, visualization, gentle yoga, drawing, nature, painting & more to initiate you on an individuation journey called a "path" of embodied healing through the integration of the anima or feminine soul (in all of us).
You must make yourself into the vessel of creation in which the opposites reconcile [integrating soul in art].
C g jung
Deep Creativity
This is a deep dive into the process that the psychologist Carl Jung called "nature," his soul called "art" & Heather calls eco-art & play therapy. Jung walked this path in his Black and Red Books, following in the footsteps of others as he lead his advanced patients & pioneered art therapy & research in the modern era. This pilgrimage follows in these footsteps on an archetypal journey that combines core power practices into a method of deep creativity.
24 "days" (symbolic or literal) of content
A pilgrimage is a sacred journey & this one is designed to accommodate the 24 days that it takes to create a new habit . . . following soul in art in this journey. So, you embark & are guided through 24 steps, but you can return to them or pause for a break, stay longer on any given "step," whatever works (& plays) for you. Find your way! *By the way, this is a first step, not the journey!!
3-Day virtual workshop deep dive to begin
Created as an evening lecture & weekend workshop, this is a deep dive to initiate your journey with a visual lecture followed by an experiential activation of your imagination. As always, it can be explored in your own way, taking as much or as little time as you want or need.
live monthly hour of discussion for 1 year
Each month we will come together with others taking this pilgrimage to share experiences, learn new aspects & tools for the journey & connect with others upon our path. Come share, ask a question, get inspiration, or just see what others are up to. Each session will be 30 min- 1 hour, depending upon emergent content, with instruction & sharing followed by Q &, following a monthly schedule.
1 personal meeting with Heather for support
There is always something that comes up (obviously). This session (30 min on zoom) is designed to help support you in the emergent potholes & other emergencies that arise upon your journey. This can be scheduled below & can take any form. You can talk about art, a dream, an experience or ask a question specific to your journey. It's up to you.

Think of it [a creative visionary/dream image] in your imagination and try to paint it. Then when these things are in some precious book you can go to the book & turn over the pages & for you it will be your church—your cathedral—the silent places of your spirit where you will find renewal—for in that book is your soul.
C g jung
For more info watch the intro video below
Is this the right step for you? Learn what to expect on your journey. Who do you follow? How is it feminine (embodied love) & more . . .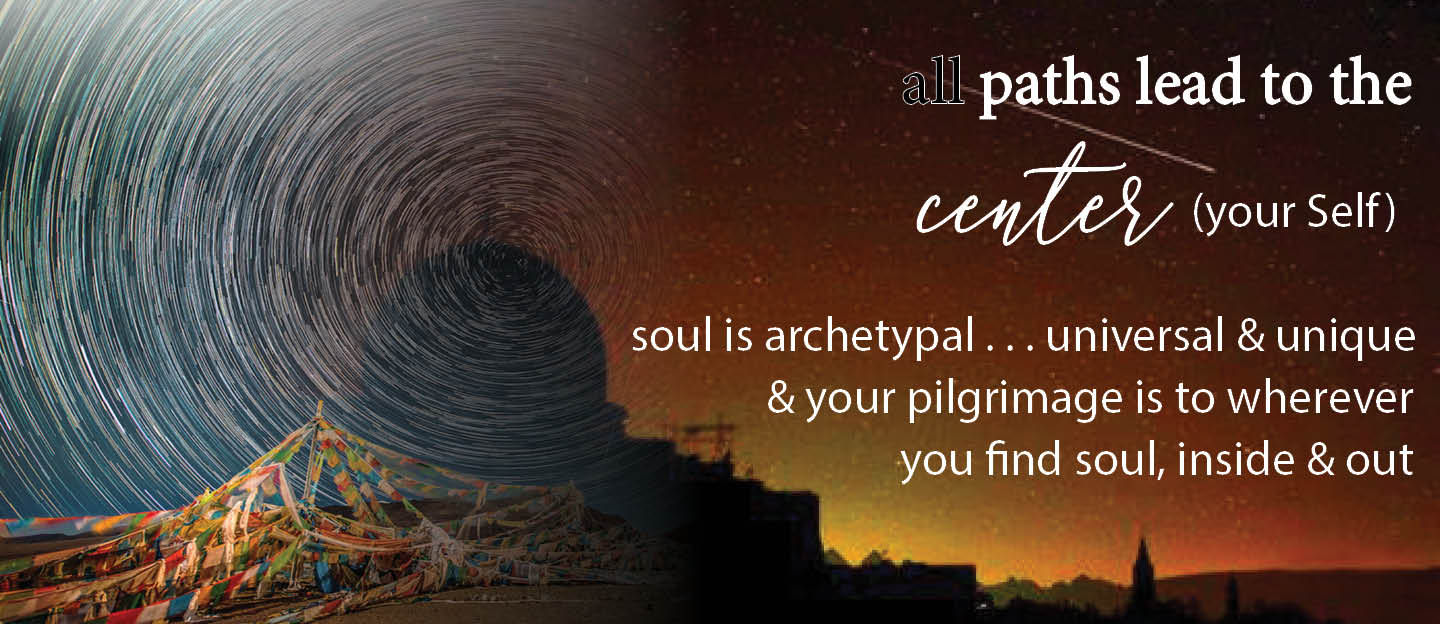 Why should I walk this pilgrim's path?
This path is for you if you seek deep connection with yourself, soul, power, purpose, passion, intuition, body, art, creativity, family, nature & world.
Do you want greater love, compassion, courage, acceptance, authenticity, immunity, wellbeing, insight, understanding & more? Seriously, who doesn't?
This process has been found to
reduce
: stress, anxiety, depression, addiction, co-dependence, PTSD, alienation, disassociation, nervous system overactivation, autoimmune disease, interpersonal trauma, self-doubt, pain & more
& increase
: self-esteem, overall wellbeing, cognition, productivity, immunity, peace, consciousness, compassion, boundaries, resilience, acceptance, conflict resolution/transformation, healing, treatment outcomes & experience

*SOUL
awakens group consciousness, co-creation & collective initiation

Individuation initiates a collective global transformation from an ego to soul-centered worldview & orientation.
If you succeed in remembering yourself . . . you discover the Self. . . Individuation is our journey towards understanding ourselves. It involves becoming the most integrated, whole version of our unique self as possible. . . [it] is the art of personal transformation.
C g jung
May we awaken from the dream that we are different.
Thich Nhat Han
Who is this pilgrimage for? Everyone
This class is for anyone who seeks understanding, meaning, purpose & empowerment in their life. It is creative and engaging, focusing on active application in activities & exercises so material will take root & change your life. While it comes with a one-on-one live session with Heather & an option for partner & group work, it is ultimately designed for you to explore your own way: to go deep into yourself. To do this, it is important that you are ready for self-exploration. This is deep psycho-activating work meant to kindle soul in your life & make a lived difference in your world. So, are you ready?
The privilege of a lifetime is to become who you truly are. [discovering, accepting, loving & creating yourself]
C g jung
Ready? If you want to feel better: yes.
No art skills, psychological knowledge or belief in a metaphysical soul are required for this journey. The only prerequisite is a willingness to be creative, honest & authentic. This course is ideal for anyone who seeks deep healing, calling, meaning, transformation, and purpose. The practices of the path are the archetypal power practices of the ages that combine for profound transformation. While this path is for everyone who is ready to grow, it is not a superficial path but deep work. It is playful but powerful, catalyzing our suffering into sacrifice (meaningful suffering that leads to growth).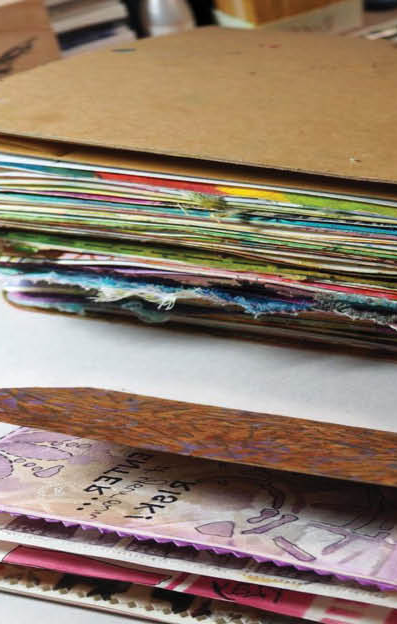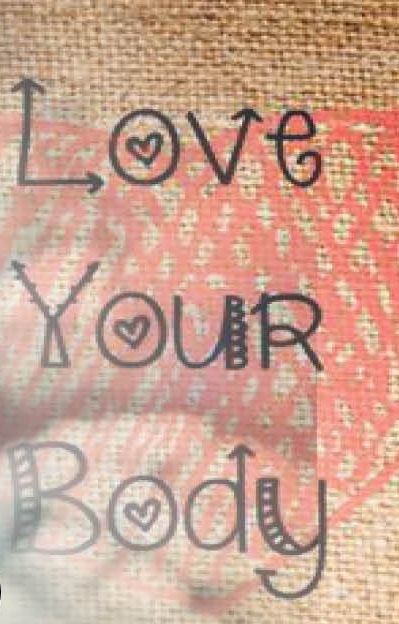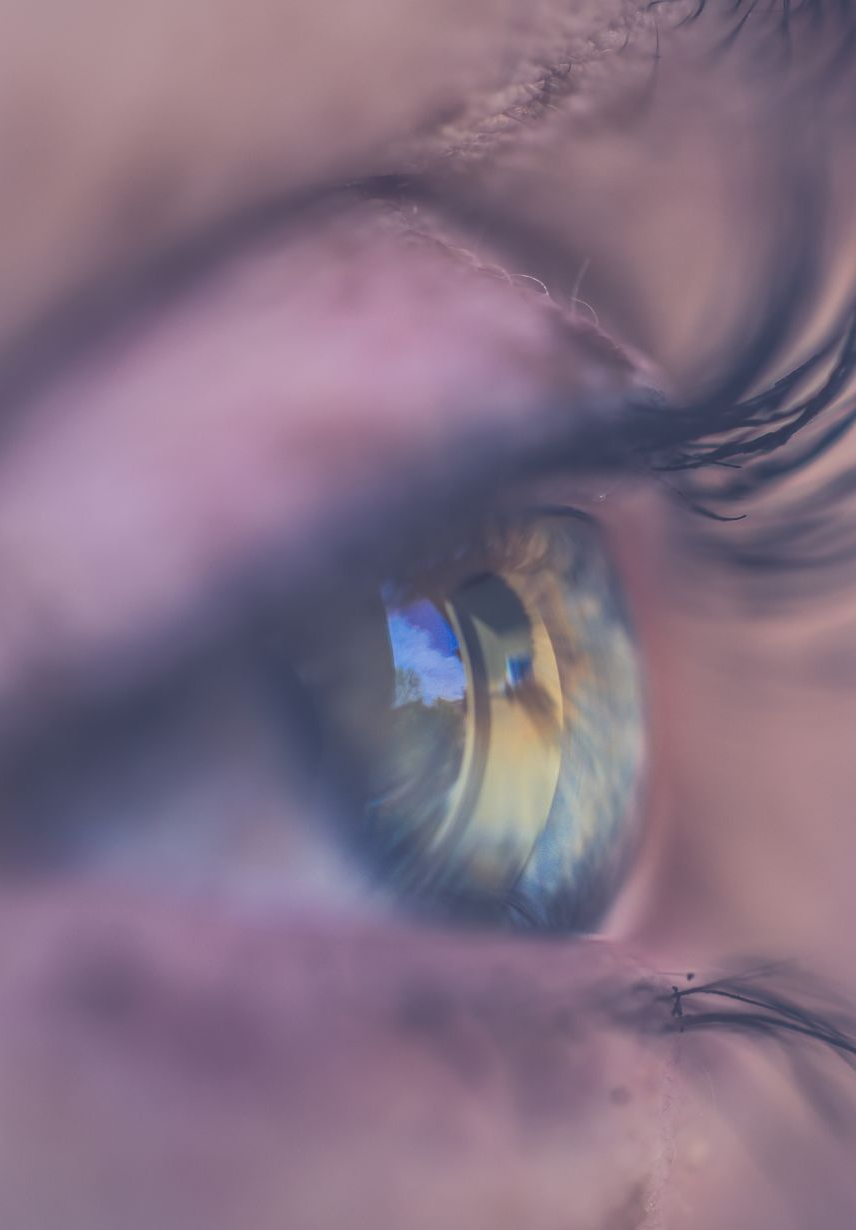 Kairos a unique time in a person's life: an opportunity for change."
Translation:
NOW is our time
MAY SARTON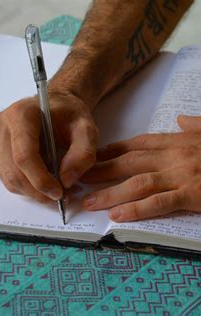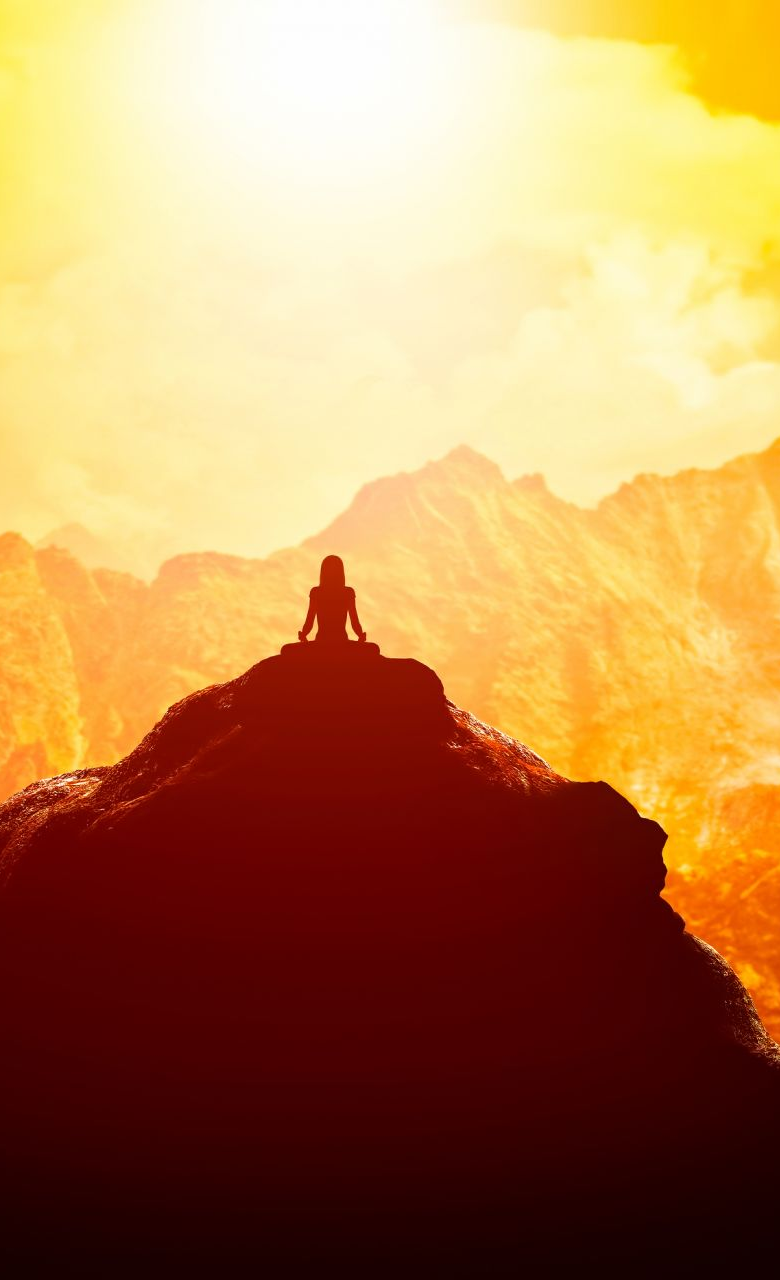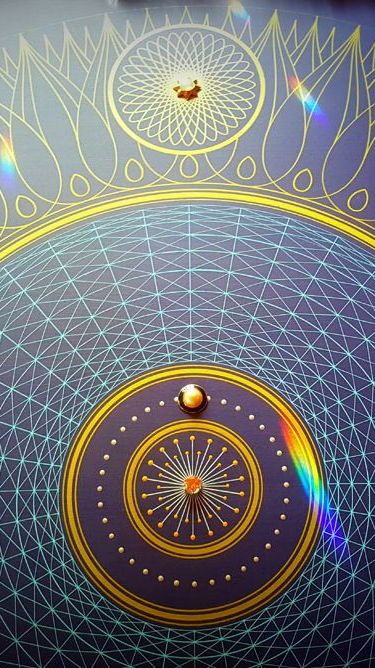 Sign up for 1 personal 30 min sessions with Heather for guidance & support
(*This is her primary path from her doctoral dissertation & life journey.)
What people are saying . . .
This coursework is deep psycho-active or soul activating creativity. It is often described as life changing, offering the gift of getting to know your soul and yourself. It is not easy, but it is profoundly rewarding and life affirming, touching upon the core of who you are and why you are here. At its foundation this art is about your heart's purpose and soul's call.
Its beautiful the language that you use. . . I really feel that you have made such a huge contribution to our souls, to our artistic creative selves. . . You have come in and created a furthering of neuropathways and pathways for us to look at the artist, the archetypal artist, and give us a place where we can have soul. I have great appreciation for what you have done with your dissertation. I would like to have a lot more Jungian work like this.
Fanny Brewster, MFA, PhD, analyst, artist, educator,, and author
Heather is a masterful educator on how to heal and grow through art. Her presence is open, kind, wise and playful. She is skilled at creating an amazing and safe container for individuals to explore, go deep and have meaningful transformative experiences while guided by her. Her engagement with nature as a vessel for her work is powerful. Embarking on a journey of personal growth with her guidance will be blessing in your life.
Mary Gibbons, MD, physician, policy maker, educator, and facilitator
Heather is an exceptional teacher and group facilitator, as well as a beautifully soulful artist and person. She is gifted in leading persons in learning how art evokes the soul while also guiding them into creative exploration of their own inner images. Heather's depth and breadth of knowledge on Jung's Red Book is rare and is complimented by a graceful adeptness at teaching others how to journey into the spiral of their own depths through art and creativity.
Fanny Brewster, MFA, PhD, analyst, artist, educator,, and author
Heather clearly brought scholarship and art together to achieve a transcendent function in a really beautiful way.
Jennifer Leigh Selig, PhD, educator, speaker, and award-winning co-author of Deep Creativity
You and the work you are doing are an inspiration.
Susan Rowland, PhD, educator, speaker, and co-author of Jungian Arts-Based Research
Heather is a creative genius, making artists feel safe to explore and create.
Victoria Christiansen, MFA, MSW, therapist and award-winning author of Feminine Mysticism in Art


Heather
Following in the soul's footsteps
Heather has been called to walk the transformative path of the Soul of Creativity. Having spent decades in self and soul-directed exploration as a professional artist and seeker, she has taught this process in college classes and workshops. With a doctoral degree in archetypal psychology on art as a transformative process (based on Jung's Red Book), she is passionate about the transformative power of creativity. is a playful seeker, explorer, and inspirer who combines eco, art, and play therapy in a healing and teaching path that is embodied and natural.
Soul, Blake, Jung, Kahlo . . .
Following those who have gone before
While Heather has researched the soul's creativity to walk and lead others on this path, your soul is your real guide. Combining cutting-edge science and ancient wisdom, this path's deep magic is the soul. It is the soul you follow and only you can connect to your soul (You). The heart of this path is your relationship with your soul that connects you with your greater Self.
Only in our creative acts do we step forth into the light and see ourselves as whole and complete. C G Jung