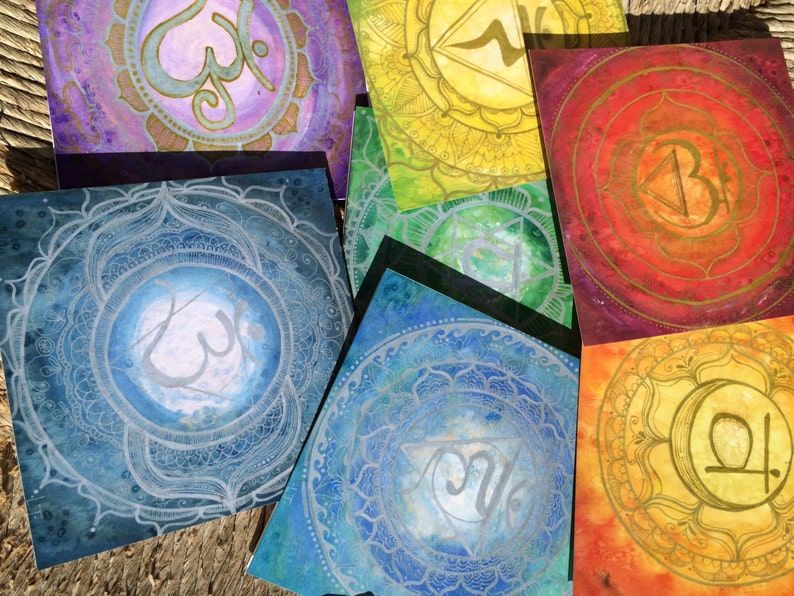 February
1st
BEGINNING
Kit: Yoga and Chakra Healing
This 10 week class offers a kit designed to get to know your embodied self through gentle exploratory yoga and creative chakra meditations. With weekly videos, exercises, prompts, and activities, this offering focuses on the embodied psyche as a lived experience and practice.
Playfully Gentle Yoga Instruction
Learn an exploratory approach to creating your own yoga practice including instruction in embodiment, chakras, meditation, mindfulness, centering, and more. These skills deepen self-understanding and wellbeing.
Fun and instructional videos
Unique Learning Prompts
Video Conferencing
Assignments to Deepen Learning
Practices to serve in the world
This offering comes with a year-long monthly drop-in group and transformational power partner practice.
Body + Mind + Spirit
This is a kit designed to support your creative transformation. This is an introduction to the basic and powerful fundamentals of yoga. While yoga is woven into the individual courses, this is a dedicated dive into both the inner and outer teachings of yoga which serve as a foundation to your transformation and your ability to transform the world. This is yoga for everyone everywhere, offering a practical approach to help you apply yoga to your life and all life. Come relax, renew, and restore with a gentle yoga practice and path.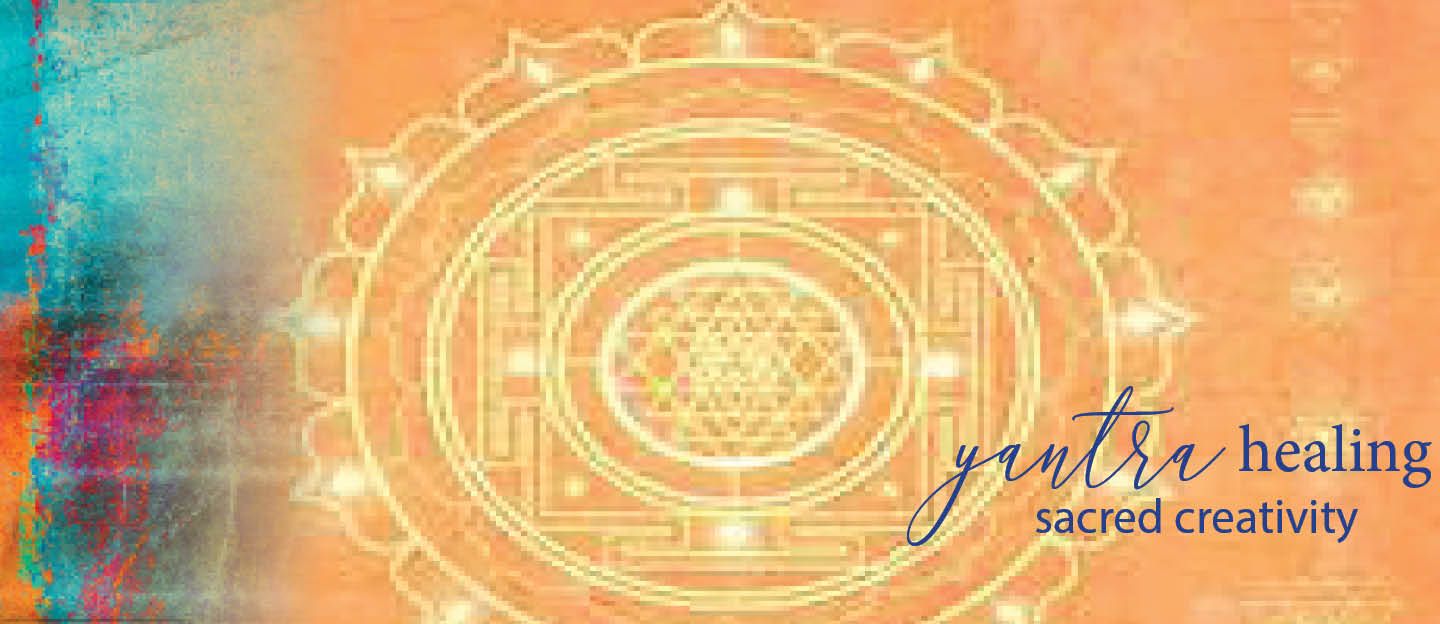 Slow down and center.
Yoga has many benefits, improving strength, balance, and flexibility, increasing energy, metabolism, vitality, circulation, performance, and self-regulation. Reducing pain and symptoms of disease as well as anxiety, depression, stress, and grief, yoga helps you relax, sleep, cope and heal. This is yoga for everyone.
Slow and gentle, it allows us to explore our inner depths and live our animal as Jung spoke of it. Come drop into your heart and activate your body.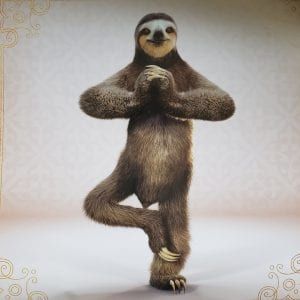 Who is this path for?
This class is for anyone who wants to gain the benefits of yoga to live a healthier, happier, and more purposeful life. into more intimate communion and communication with their soul and soul's way of knowing which can bring you information and insight in ways that seem magical. Without the personal and in person support of the active imagination class, this is an offering for you if you are introverted or already have the support that you need.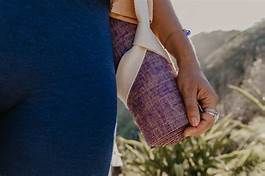 What is yoga and is it a religion?
Is this the right path for you?
Yoga means to unite or join body and mind.
Joining body and mind through soul and spirit, yoga unites opposites of inner and outer orientations, individual and group consciousness, and masculine and feminine capacities. It is a path to wholeness or healing.
"Yoga is essentially a practice for your soul, working through the medium of your body." Tara Fraser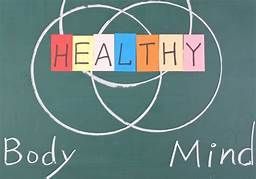 "Yoga is invigoration in relaxation. Freedom in routine. Confidence through self-control. Energy within and energy without." (What more could we want?)
What people are saying . . .
This coursework is deep psycho-active or soul activating creativity. It is often described as life changing, offering the gift of getting to know your soul and yourself. It is not easy, but it is profoundly rewarding and affirming, touching upon the core of who you are and why you are here. At its foundation this art is about your heart's purpose and soul's calling .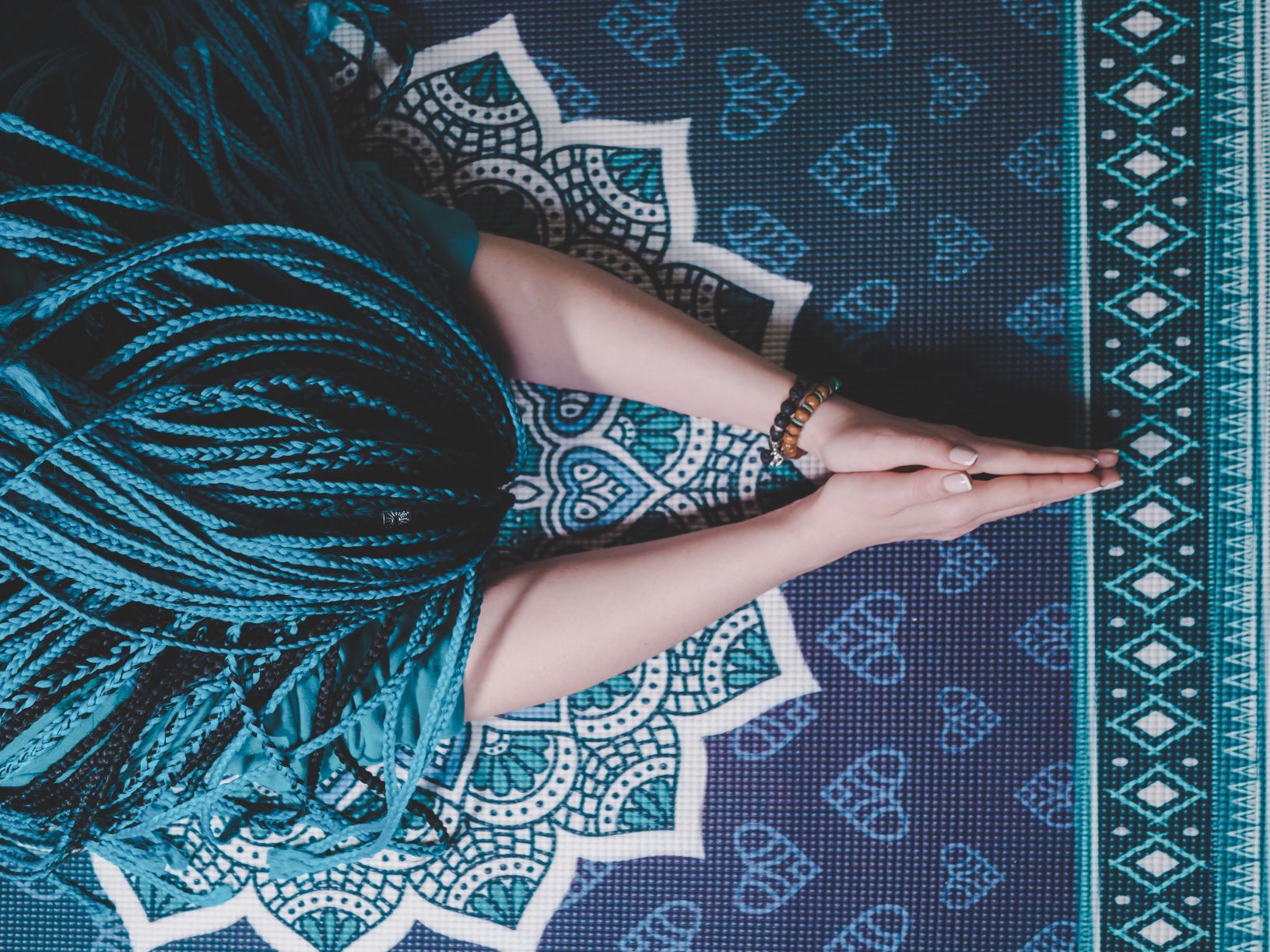 Its beautiful the language that you use. . . I really feel that you have made such a huge contribution to our souls, to our artistic creative selves. . . You have come in and created a furthering of neuropathways and pathways for us to look at the artist, the archetypal artist, and give us a place where we can have soul. I have great appreciation for what you have done with your dissertation. I would like to have a lot more Jungian work like this.
Fanny Brewster, MFA, PhD, analyst, artist, educator,, and author
Heather is a masterful educator on how to heal and grow through art. Her presence is open, kind, wise and playful. She is skilled at creating an amazing and safe container for individuals to explore, go deep and have meaningful transformative experiences while guided by her. Her engagement with nature as a vessel for her work is powerful. Embarking on a journey of personal growth with her guidance will be blessing in your life.
Mary Gibbons, MD, physician, policy maker, educator, and facilitator
Heather is an exceptional teacher and group facilitator, as well as a beautifully soulful artist and person. She is gifted in leading persons in learning how art evokes the soul while also guiding them into creative exploration of their own inner images. Heather's depth and breadth of knowledge on Jung's Red Book is rare and is complimented by a graceful adeptness at teaching others how to journey into the spiral of their own depths through art and creativity.
Fanny Brewster, MFA, PhD, analyst, artist, educator,, and author
Heather clearly brought scholarship and art together to achieve a transcendent function in a really beautiful way.
Jennifer Leigh Selig, PhD, educator, speaker, and award-winning co-author of Deep Creativity
You and the work you are doing are an inspiration.
Susan Rowland, PhD, educator, speaker, and co-author of Jungian Arts-Based Research
Heather is a creative genius, making artists feel safe to explore and create.
Victoria Christiansen, MFA, MSW, therapist and award-winning author of Feminine Mysticism in Art


Heather Taylor-Zimmerman, PhD
Following in the soul's footsteps
Heather has been called to walk the transformative path of the Soul of Creativity. Having spent decades in self and soul-directed exploration as a professional artist and seeker, she has taught this process in college classes and workshops. With a doctoral degree in archetypal psychology on art as a transformative process (based on Jung's Red Book), she is passionate about the transformative power of creativity. is a playful seeker, explorer, and inspirer who combines eco, art, and play therapy in a healing and teaching path that is embodied and natural.
Yoga for Self-Realization
Following those who have gone before
While Heather has researched the soul's creativity to walk and lead others on this path, your soul is your real guide. Combining cutting-edge science and ancient wisdom, this path's deep magic is the soul. It is the soul you follow and only you can connect to your soul (You). The heart of this path is your relationship with your soul that connects you with your greater Self.
Only in our creative acts do we step forth into the light and see ourselves as whole and complete. C G Jung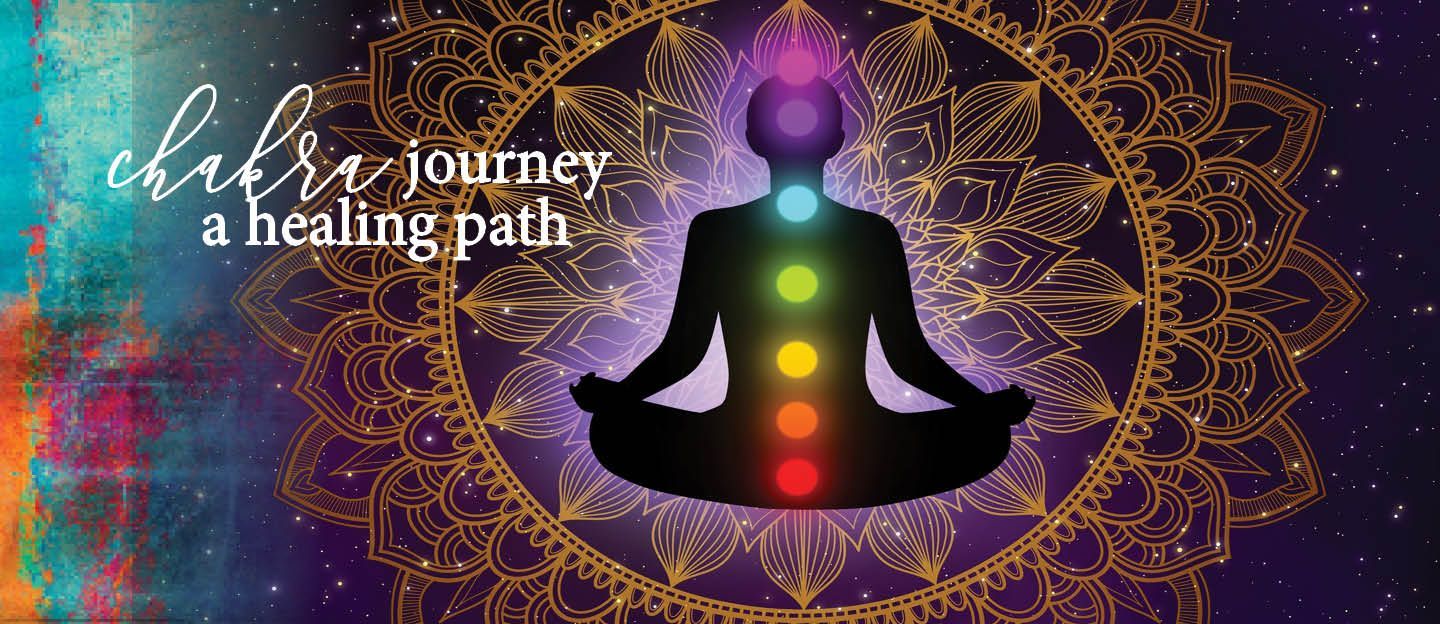 Frequently asked questions
FAQ 1 Is this physically hard or painful?
No!! This class is about exploring, connecting, and integrating mind and body through ancient practices. What matters is getting in touch with yourself not your toes. Breathe deep, relax, and rest into the exercises.
FAQ 2 Do I need to know anything?
You don't need to know Sanskrit or how to pronounce it (or how many pedals a center has)? Knowing how to imagine into, understand, and apply the center does. This is not about the letter but the spirit of the law.
FAQ 3 Are yoga and chakras religious?
Nope. Yoga and chakras are both ancient practices from Hindu philosophy. Their concepts, exercises, and traditions are popular because they improve health and wellbeing and are time-tested and evidence-based.
FAQ 4 Does the art have rules?
Predictably, no. The art is about energy, and the form that embodies it is a container best held as beautiful, powerful, and meaningful. Enjoy the process. Don't let the tradition intimidate you. Art is freedom not rules.
Yoga is a mind & body union.
The soul unites opposites and we live in a world of polarity in which opposites are seen in opposition to each other. In yoga we take a complimentary view in which opposites are 2 halves creating a whole.
"As above, so below, as within, so without, as the universe, so the soul." Hermes Trismegistus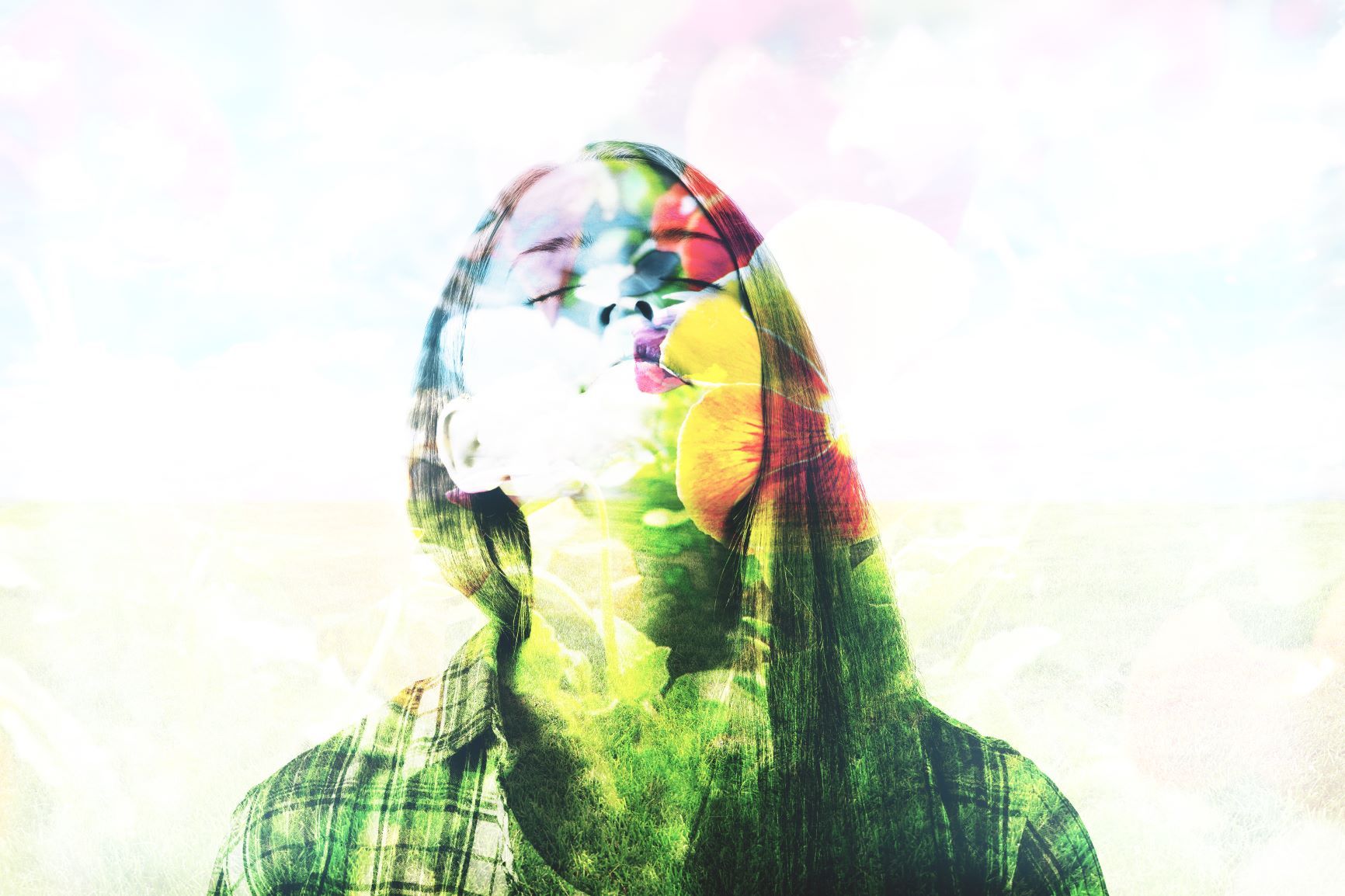 Yoga connection purpose & power.
You walk on stepping stones that introduce fundamental yoga concepts, quotes, and practices. These steps are patterned to help you follow your soul. Each week you will get a new video to watch, along with creative prompts, tutorials, and a written material. You journey held within a circle of support and aided by an alchemical partner, interacting in live zoom sessions and a private social media platform. The learning structure includes many unique features that help support you. Activities are woven throughout the coursework to help you bring your embodied imagination to life in YOUR LIFE--in your nature and nature.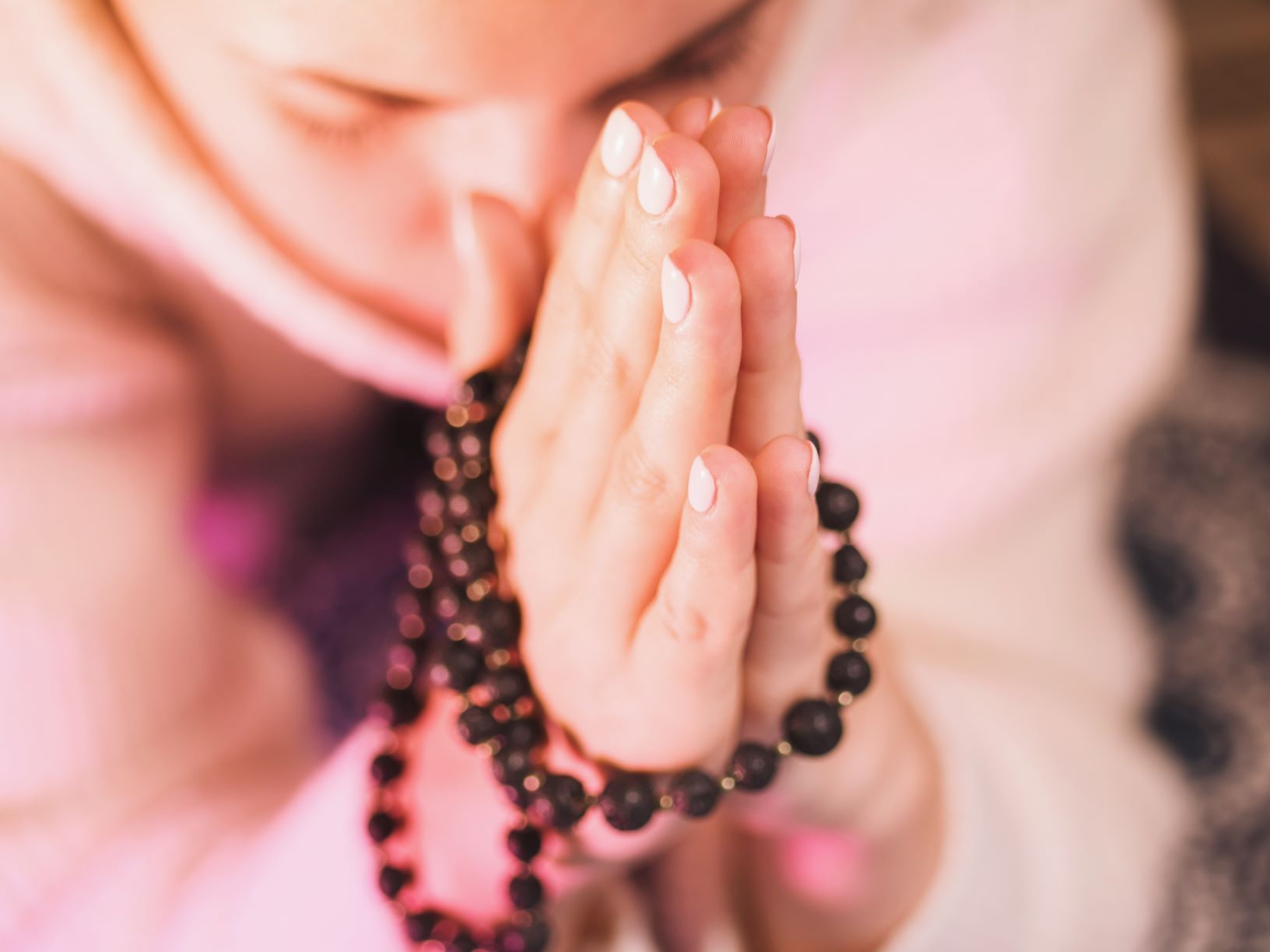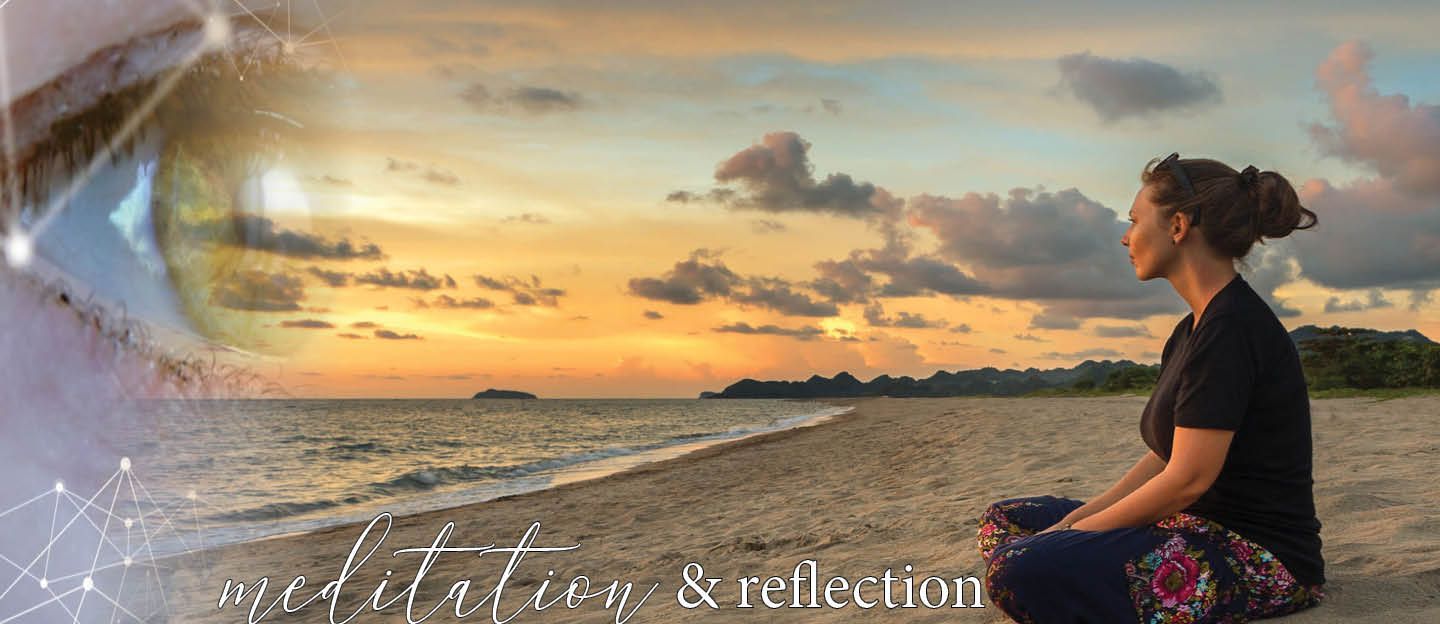 Small heading 2
Guaranteed Security using one of the most advanced encrypted systems on the market.
The information in this page is being processed and encrypted securely using industry-leading encryption and fraud prevention tools.
Journey from root to crown.
As you walk you activate your imagination and open to the symbolic guidance of.
Coursework and play . . .
Each week your content drops down for you, but you can complete it at your own rate. Find your won way and rhythm.Here is some content to go through as we deepen into and wait for the journey to begin.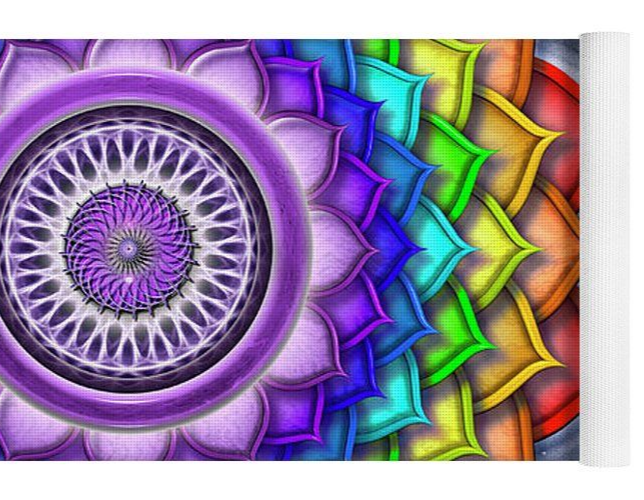 A structure to CONTAIN the process
This process is contained by your soul but also by 3 circles of support that expand with you as you create your opus. Each is designed to offer a different level of containment as you individuate into yourself and group.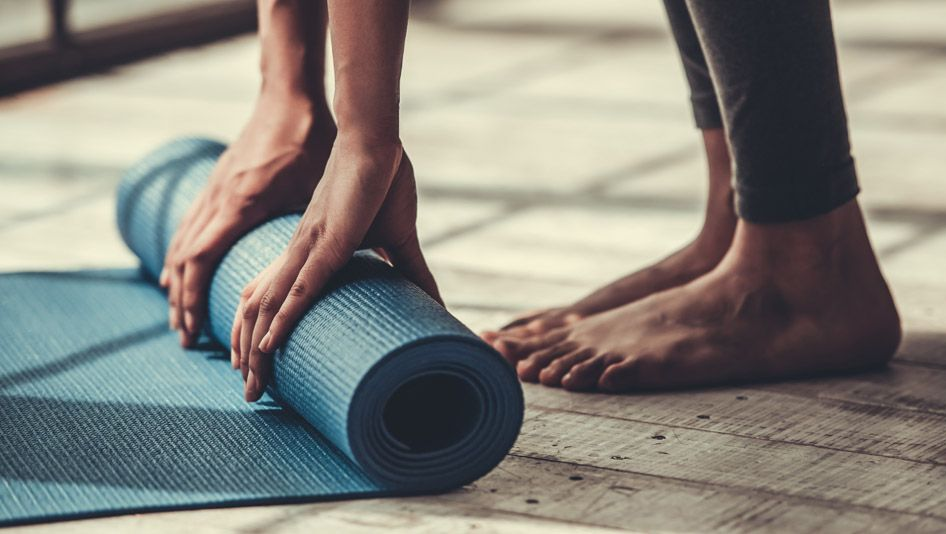 Alone
You travel alone.
like Jung
To really experience the darkness of the dark night of the soul, you need to be alone with your soul. So, you walk alone.
Partner
A partner helps to mirror you.
like Jung's patients with him
Jung viewed his patients art and worked with them one on one. So you work with a power partner to help contain you.
Group
A circle to discuss and reflect.
Like Jung's inner circle together
Jung led his inner circle on this path, creating a container for group growth. So, we meet in monthly zoom circles
A 10 week journey
While you do not have to follow a timeline or finish each week, the content drops weekly to help pace you as you travel. The kits are designed to provide a minimum of support and let you navigate on your own. They offer a chance to learn on your own while providing structure.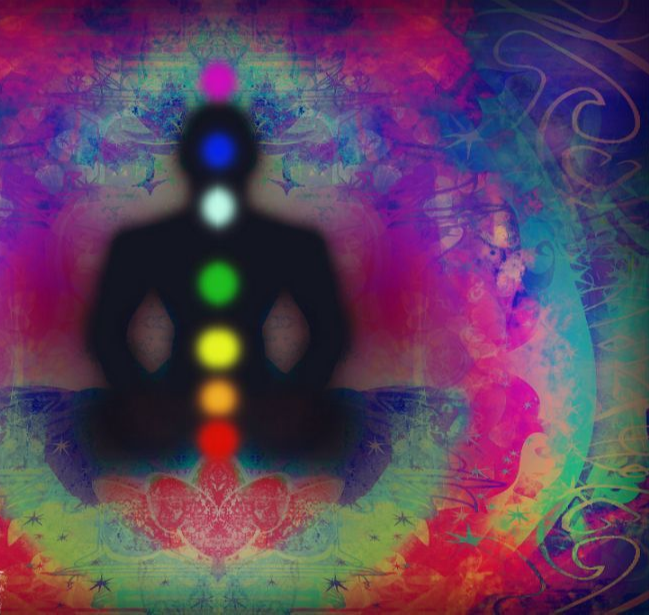 Introduction
Step 1
Introduction to basic yoga concepts, skills, and practices.
Breathing
Step 2
A gentle exploration of the power of BREATH and prana.
Centering
Step 3
Guided practices to help you center in yourself and life.
Meditation
Step 4
Meditation essentials to help you find inner knowing and peace.
Postures
Step 5
An experiential introduction to essential (and gentle) postures.
Flow
Step 6
Demonstrated flow sequences for dawn, sleeping, and relaxing.
Mantra
Step 7
Mantra examples and demonstrations for different purposes.
Yantra
Step 8
Yantra examples and creation for different purposes.
Yamas
Step 9
Learn personal habits for a healthy and fulfilled life.
Nayamas
Step 10
Embody these habits to empower yourself and others
Karma
Step 11
Reflect on shadow work and your past to promote healing.
Dharma
Step 12
Look to the dawn of your future to imagine service to the world.
We end with laughter yoga
J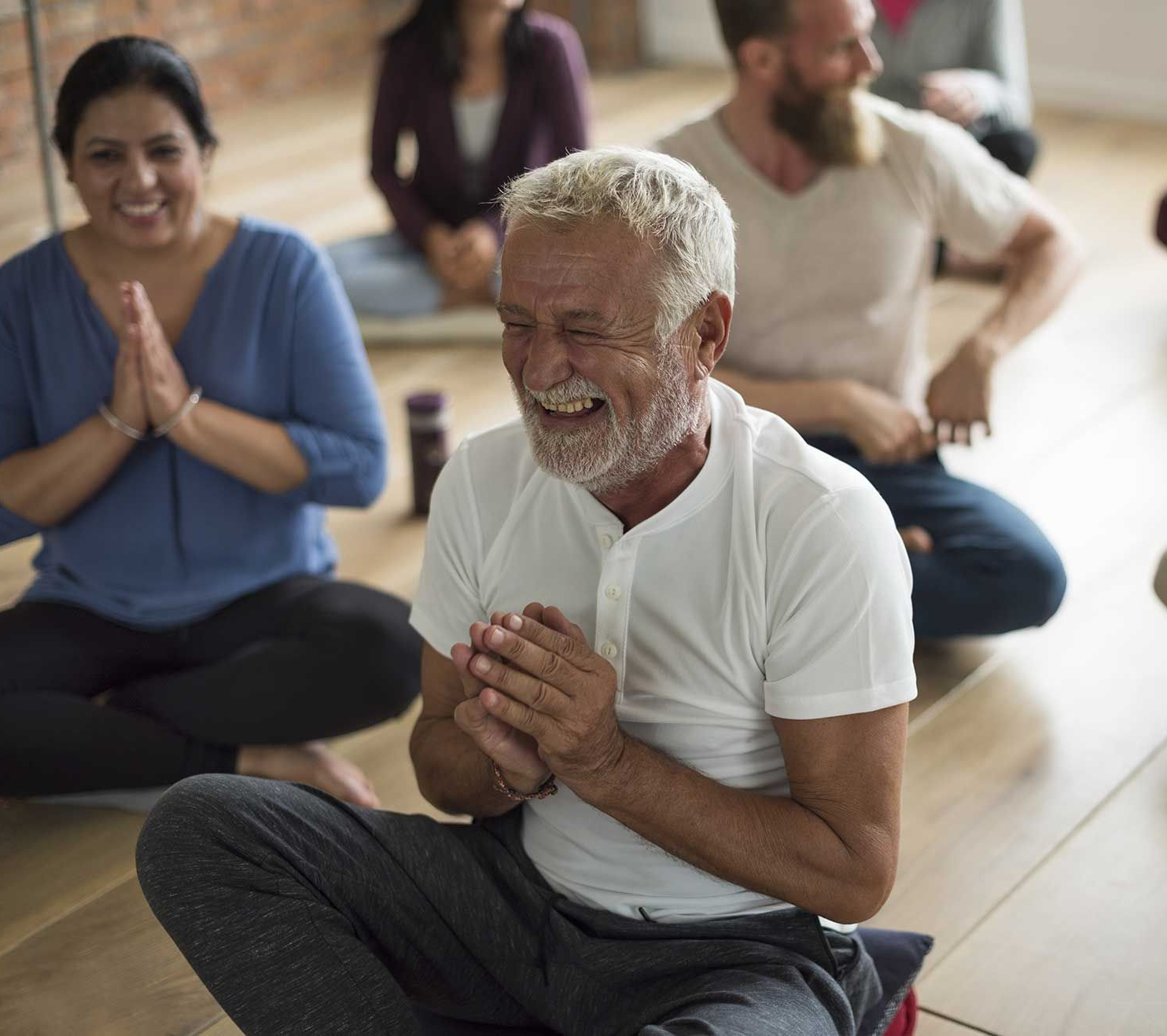 And yoga for sleep and dreams
J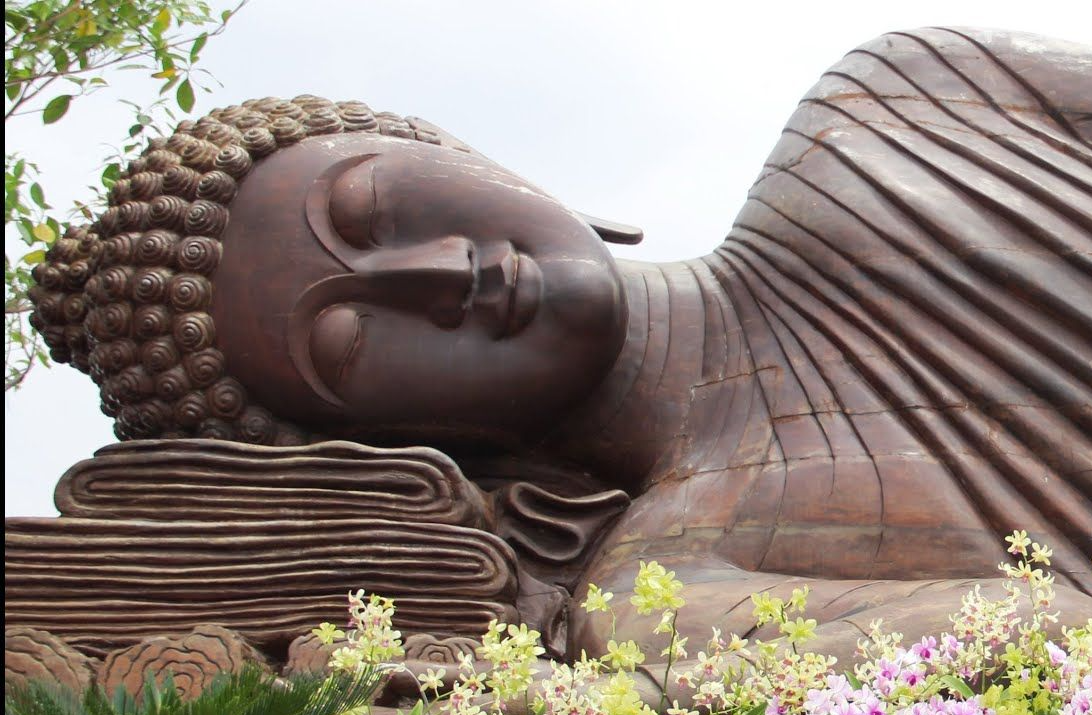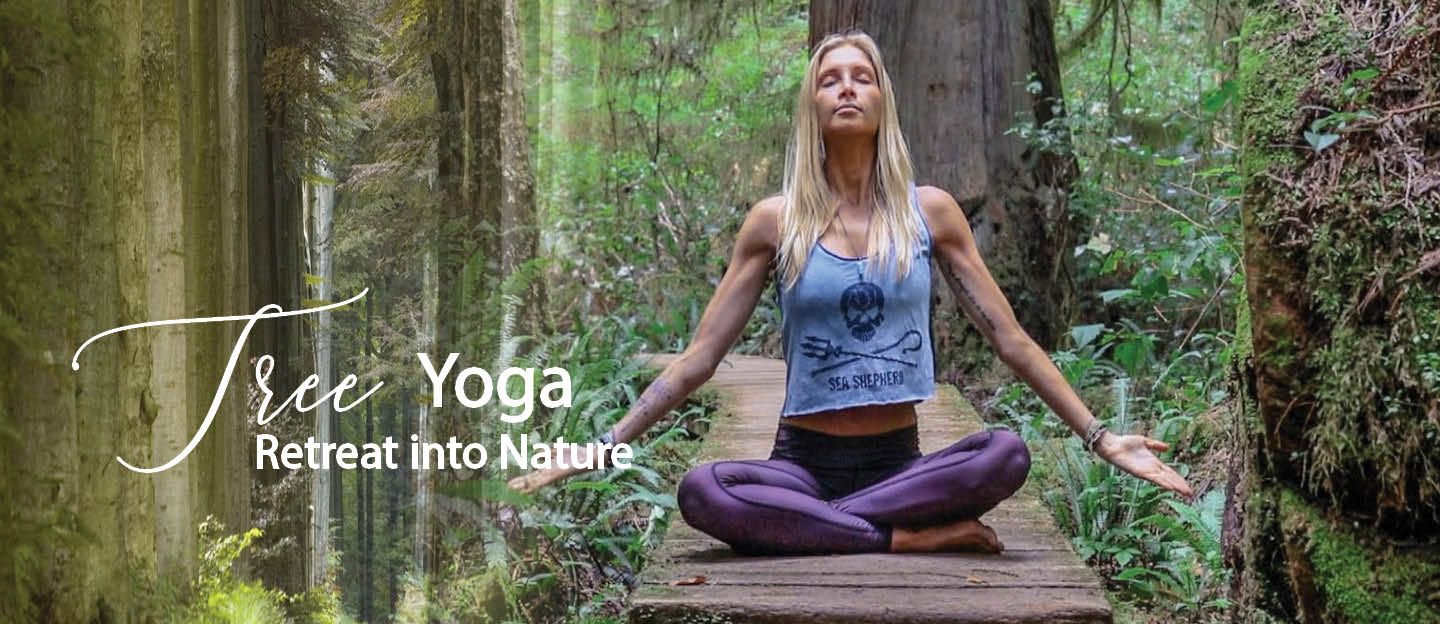 Go into nature to remember how to be natural (healthy).
Yoga connects your nature to nature, so it will lead you deeper into the natural world. Breathe deep of the breath of trees. Practice tree breathing and chakra meditations under the inspiration of the trees in the forest. Find yourself as you travel on paths of ferns past mushrooms and snails. Look, listen, and know in a way that is second nature yet had to remember.
Bring your love into the world
This is a service path that leads to greater consciousness and caring in the world. Whether foster children or climate change, whatever your unique call is help lend your voice, power, and position to the vulnerable of the world.
While yoga is a work-in as much as a workout, we need to bring its power out into the world. Ultimately, as the Bhagavad Gita says: "Yoga is the journey of the self, through the self, t o the self." It is a journey that goes on and on.