Scratch . . . wait that's not what this looks like.
We know it is hard living in a pandemic in which the safety measures themselves have profound and damaging results. We know what it is like to wear masks and not be able to see family and friends. Studies show that we are in a mental health crisis where youth (esp. ages 11-17) were hit the hardest. We have waded through the research to find out how we can help. These offerings are our answer. Please join us to come together.
Pandemic Therapy for our Community
This is a holistic approach that holds you in a circle of support. Our circle brings together their skills and knowledge in a time of crisis to provide you safe passage. Including 2 psychologists with PhDs in art therapy and education and suicide treatment and prevention, we have a medical doctor who works with trauma and resilience and a counsellor with two masters in child and family therapy. We have also brought in a certified yoga instructor, nutritionist, and grief counsellor . . . everything we think we need to help hold you through this time.
This offering comes with a free monthly circle and discussion.
Helping people heal.
Circle Passages is designed to help people heal as they find safe passage and learn to navigate our time. With creative and therapeutic offerings designed to help you find yourself and your way, we want to help you move from your past into your future. We know that this is a hard time and people are suffering. We want to help.
Why now?
We live in a time that has been labeled a youth mental health crisis with epidemic numbers of suicide, depression, anxiety, and addiction. While the time is hard on everyone, it has been particularly hard on youth from 11-17. Beyond the disruption of school for over a year, youth have experienced isolation and separation, leading to increases in domestic violence, anger, fear, and divorce. As if that was not enough, we do not have adequate mental health resources and Washington state is 43rd in mental health service. For all these reasons and more, people need help.
Who is this path for?
This path is designed to help students, teachers, families, and communities, because we know that we heal within circles of support together. Our offerings include journaling, prompts, and other activities designed to strengthen understanding and insight into not only the youth but the relationships around them.
Welcome to our CIRCLE
A video introduction to our offerings.
What people are saying . . .
These offerings lead to a life of greater authenticity, integrity, and intimacy. They walk a path of healing and transformation that is characterized by a greater love for life embodied in the image of the sunrise that marks the end of the night--a metaphor for the darkness that we are navigating during the pandemic. Yet what you get from your passage will be unique to you. In a fundamental way, you get a new relationship with yourself and start to your life.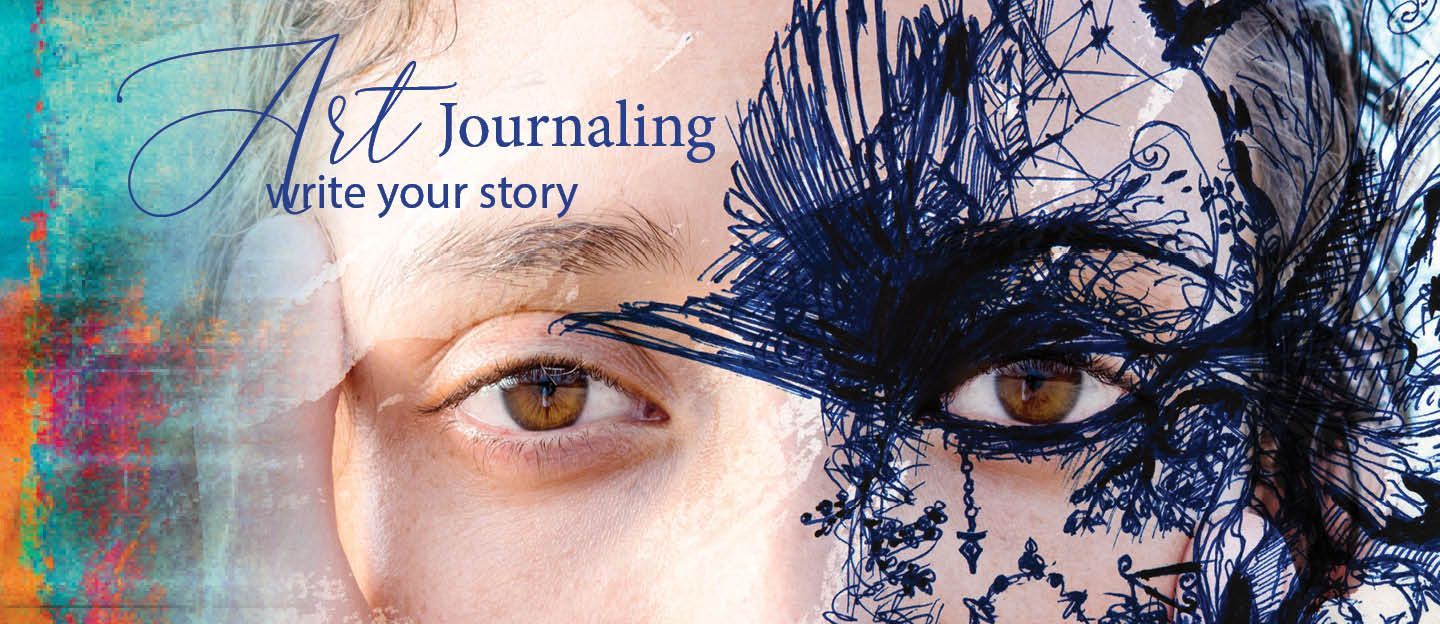 Its beautiful the language that you use. . . I really feel that you have made such a huge contribution to our souls, to our artistic creative selves. . . You have come in and created a furthering of neuropathways and pathways for us to look at the artist, the archetypal artist, and give us a place where we can have soul. I have great appreciation for what you have done with your dissertation. I would like to have a lot more Jungian work like this.
Fanny Brewster, MFA, PhD, analyst, artist, educator,, and author
Heather is a masterful educator on how to heal and grow through art. Her presence is open, kind, wise and playful. She is skilled at creating an amazing and safe container for individuals to explore, go deep and have meaningful transformative experiences while guided by her. Her engagement with nature as a vessel for her work is powerful. Embarking on a journey of personal growth with her guidance will be blessing in your life.
Mary Gibbons, MD, physician, policy maker, educator, and facilitator
Heather is an exceptional teacher and group facilitator, as well as a beautifully soulful artist and person. She is gifted in leading persons in learning how art evokes the soul while also guiding them into creative exploration of their own inner images. Heather's depth and breadth of knowledge on Jung's Red Book is rare and is complimented by a graceful adeptness at teaching others how to journey into the spiral of their own depths through art and creativity.
Fanny Brewster, MFA, PhD, analyst, artist, educator,, and author
Heather clearly brought scholarship and art together to achieve a transcendent function in a really beautiful way.
Jennifer Leigh Selig, PhD, educator, speaker, and award-winning co-author of Deep Creativity
You and the work you are doing are an inspiration.
Susan Rowland, PhD, educator, speaker, and co-author of Jungian Arts-Based Research
Heather is a creative genius, making artists feel safe to explore and create.
Victoria Christiansen, MFA, MSW, therapist and award-winning author of Feminine Mysticism in Art

Buck
Licensed Counselor, MA
ROP certified leader
Buck is drawn to the circle of rites of passage as a way to open hearts and minds. Extending his work with youth as a counselor, he believes in the gifts
of the land that offer hope and renewal.
Jordan
Youth Counselor
ROP certified leader
Jordan is passionate about helping people find their way to a deeper and more authentic life. A youth counselor for years, Jordan loves helping people discover their passion and purpose.
Heather
Eco-Art Psychology, PhD
ROP certified leader
Heather has a deep calling and commitment to helping people live authentic lives of deep meaning: to be themselves. She feels a special call to help youth find themselves and their way.
Yvonne has experience as a teacher before she received a doctoral degree in psychology focusing on teen suicide prevention
Yvonne Nelson-Reid, MA education, MA, PhD,
gifts
Mary Gibbons, MD, UW faculty and clinic lead
gifts
Noelani Whyte, certified nutritionist
gifts
Courtney Kelley, grief and hope specialist
Why walk this path?
What people have experienced
Certified: 4H, WSU, & School of Lost Borders
Buck, Jordan, and Heather offer unique gifts that reflect their diverse backgrounds, but they have all undergone the same training and certification to lead rites of passage, providing common ground--the circle. Their orientation reflects the collective knowledge of the present and wisdom of the past into a flexible and adaptive individual path.
Increase nightmares call for dreamwork.
Studies show that youth are experiencing an increase in nightmares. So, we have incorporated dream journaling, storytelling, and simple analysis to help understand these dreams and overcome the nightmares.
A Circle Holds You
The Circle Provides safe Passage
While you are in the open expanse of nature, you are held in circle. Whether you are in circle on the land at BEloved nature sanctuary or in the deep wilderness of the rites of passage, you are held within a circle of support within and without. This is the power of the circle to hold, protect and support you as you grow and transform. The circle provides safe passage, keeping you safe as you go out on your own into the world. Like a cocoon, a circle provides the space for you to take wing and fly.
A Circle Opens You
Your are Your Guide
The rites of passage are designed by the individual and they are initiated to reflect the unique VISION and experience of YOUR process. While a fundamental archetypal (universal) structure is provided, individuals are encouraged to create their own circle of support and self-generated ritual, including options in terms of where and how the rite of passage takes place. While in the past the rite of passage was determined by culture and gender, we believe that people's processes are best reflected in initiating ceremonies of their own design.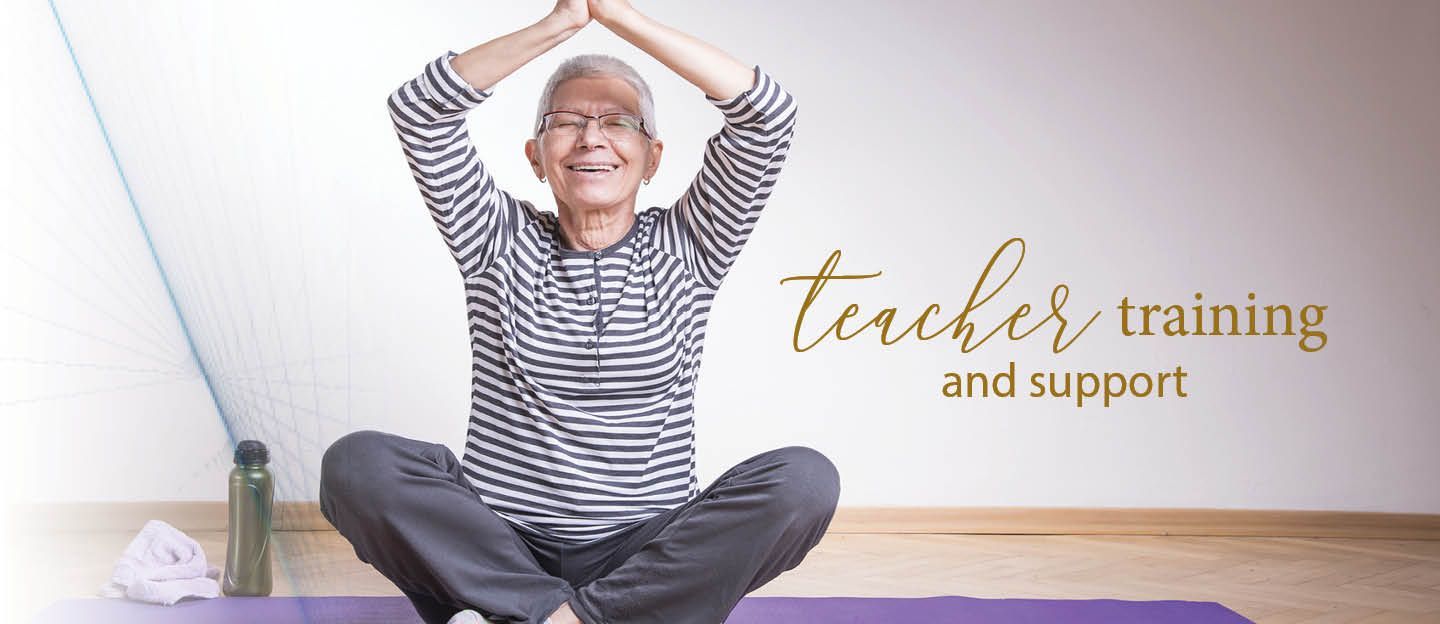 This is your ceremony.
Your rite of passage reflects you--your values and identity. So, you get to design a ritual and ceremony to guide and honor your transformation. Building upon an archetypal structure that underlies rites of passage you get to pick how you experience your own. Is it in a forest or on the plains? Are you in a dwelling (cave, tent, cabin . . .) or out in the open? Unlike in the past when the way was determined by your culture and gender, you can design a rite of passage that reflects you through reflection exercises, journaling, guidelines, and self-generated ritual. We are here to help.
Circling Up
Rites of passage have been held for thousands of years but have been lost in the modern world. So, we gather in circle to help hold you and celebrate your transition from one state to another and from disease to greater health. We are offering ongoing courses remotely during the pandemic to help you find yourself and your way. Come gather.
Guaranteed Security using one of the most advanced encrypted systems on the market.
The information in this page is being processed and encrypted securely using industry-leading encryption and fraud prevention tools.
Creating structure: You are held in CIRCLE
This is called Circle Passages because it is held in a circle. As you undergo your rite of passage there are 3 circles that provide safe passage.
A circle of ONE
whether student or teacher
This is a process that develops personal insight, healing, and understanding.
A family approach
made of siblings and parents
In this process you are held by your family as you heal and grow together
A community CIRCLE
You are held in a larger circle
From beginning to end, you are held within the circle of your community.
This does NOT have to be hard.
While rites of passage are traditionally rigorous, this does not have to be hard. What is more important is that your experience is meaningful and suited to you. This can mean staying in a cabin or a tent, out in the open or in a cave. Go within to follow your intuition and heart about where your rite of passage should take place and how long it should be. Each of these details is yours to decide. This is a reflection of you.
Your Heroic Quest Kit
Your Heroic Quest is a kit designed to support your life journey, whether you are embarking after graduating from high school or college or from a career in retirement. This is a journey that explores and navigates your life through the perspective of a hero.ine's quest to .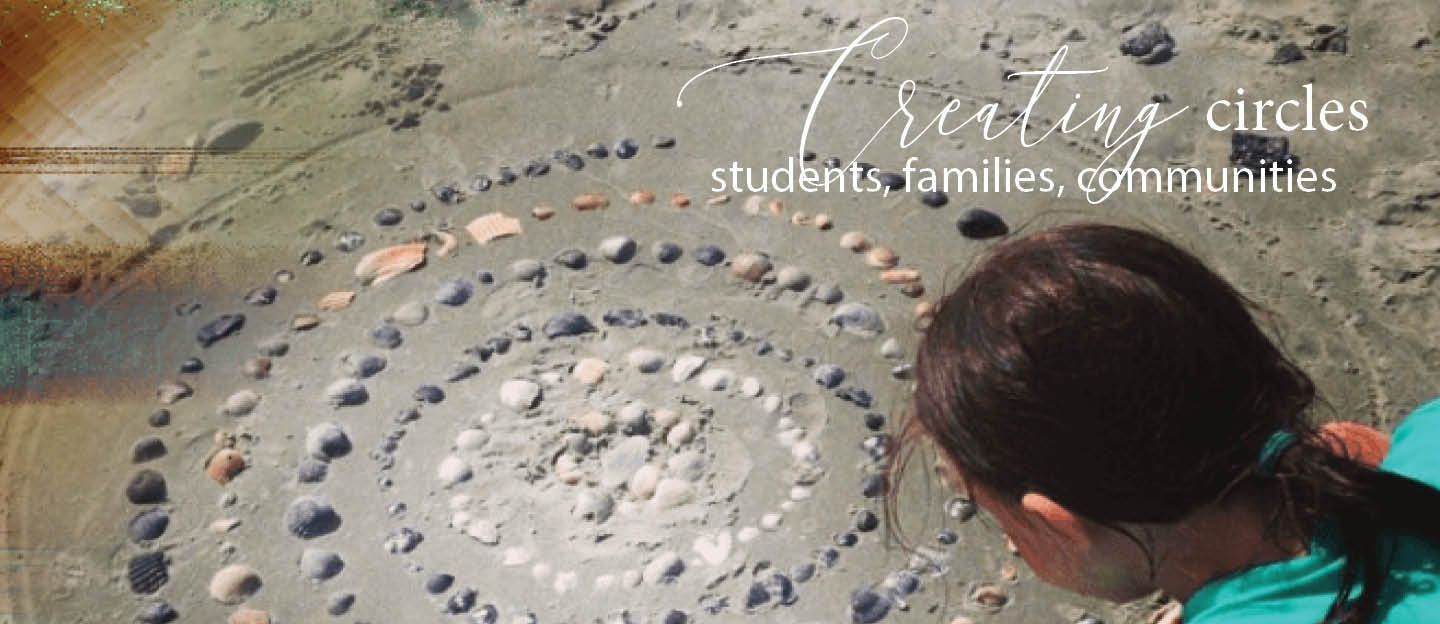 10 weeks guide you to a new sense of yourself
We begin and end with an opening and closing of the circle, as we come together. Week 1 & 2. Beginning with the stages of introduction and separation, you step away from your old life and self toward a new call and identity. Week 3 & 4. Learning about self-generated ritual and thresholds, you design your rite of passage, as we circle up together to create intentions. Week 5 & 6. Entering into your transformation, you experience time on the land before coming back into a circle of story and power. Week 7 & 8. Returning to integrate your experience within the circle of family and community, you embrace your new power, name, and identity, as you ground your experience in your daily life.
Stepping into Community
Week 1 Creating an initial circle
Like any pilgrimage or rite of passage, this journey begins with some preparation. So, we send out information on the path and process for you to read to orient you and open with a circle.
A Circle to Hold You
Week 10 Expanding your circle
As you come back into your life, we will not close our circle but open it into the world, allowing you to walk out into your life more fully while keeping a connection to support you as you go.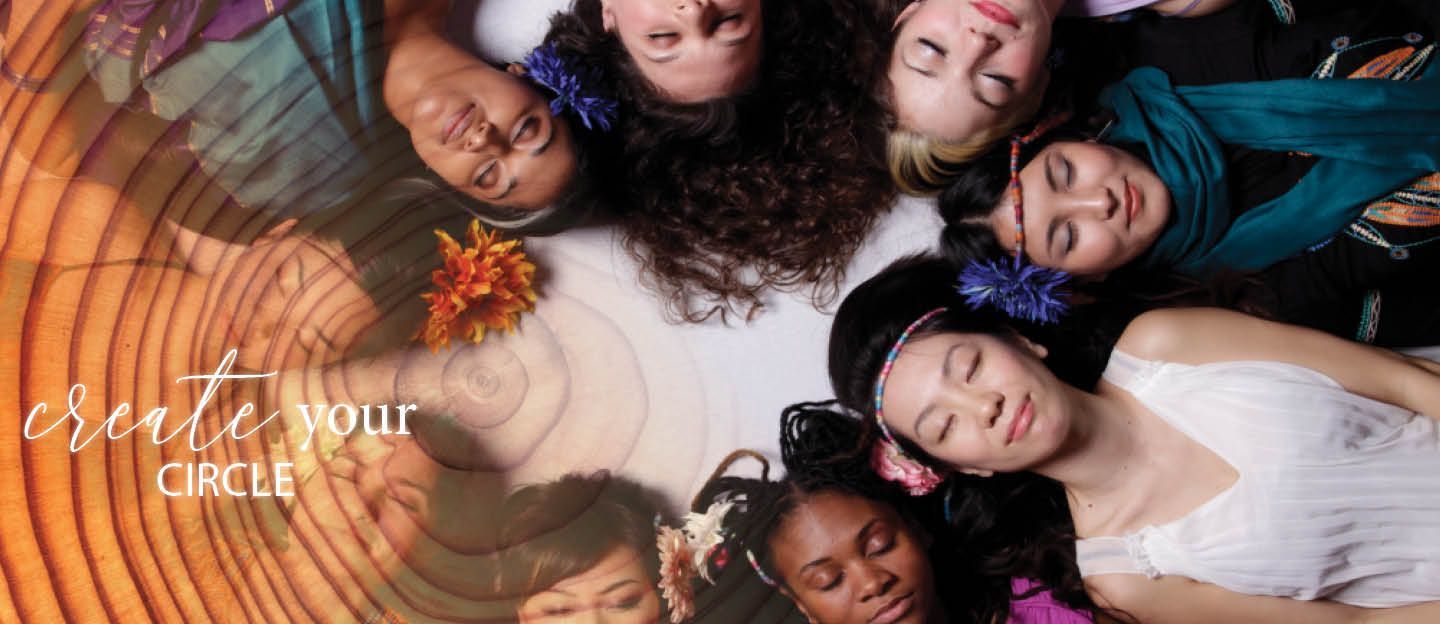 Heather Taylor-Zimmerman, PhD
Following in the soul's footsteps
Heather has been called to walk the transformative path of the Soul of Creativity. Having spent decades in self and soul-directed exploration as a professional artist and seeker, she has taught this process in college classes and workshops. With a doctoral degree in archetypal psychology on art as a transformative process (based on Jung's Red Book), she is passionate about the transformative power of creativity. is a playful seeker, explorer, and inspirer who combines eco, art, and play therapy in a healing and teaching path that is embodied and natural.
Week 3 Separation
Circle for Preparation
Holding circle and beginning to separate from your old life.
What do you want to leave behind?
Week 4 Preparation
Circle for Design
Designing your rite of passage for YOU.
What do you want to bring with you and experience?
Week 5 Intention
Circle for Intention
Circling up for intention: gather in ceremony.
Who are you and what calls you?
Week 6 Transformation
Circle for Transformation
Entering onto the land to transform and create a power circle.
What is your calling, purpose, and identity?
Week 7 Ritualization
Circle for Power
Returning into a circle of story, ceremony, and power.
How are you witnessed and mirrored in your power?
Week 8 Initiation
Circle in Community
Re-entering family, tribe, and community as your new identity.
Who are you now in relationship with the world?
Week 9 Integration
Rippling Out
Rippling out in your new life, purpose, and vision.
What do you want to do looking forward?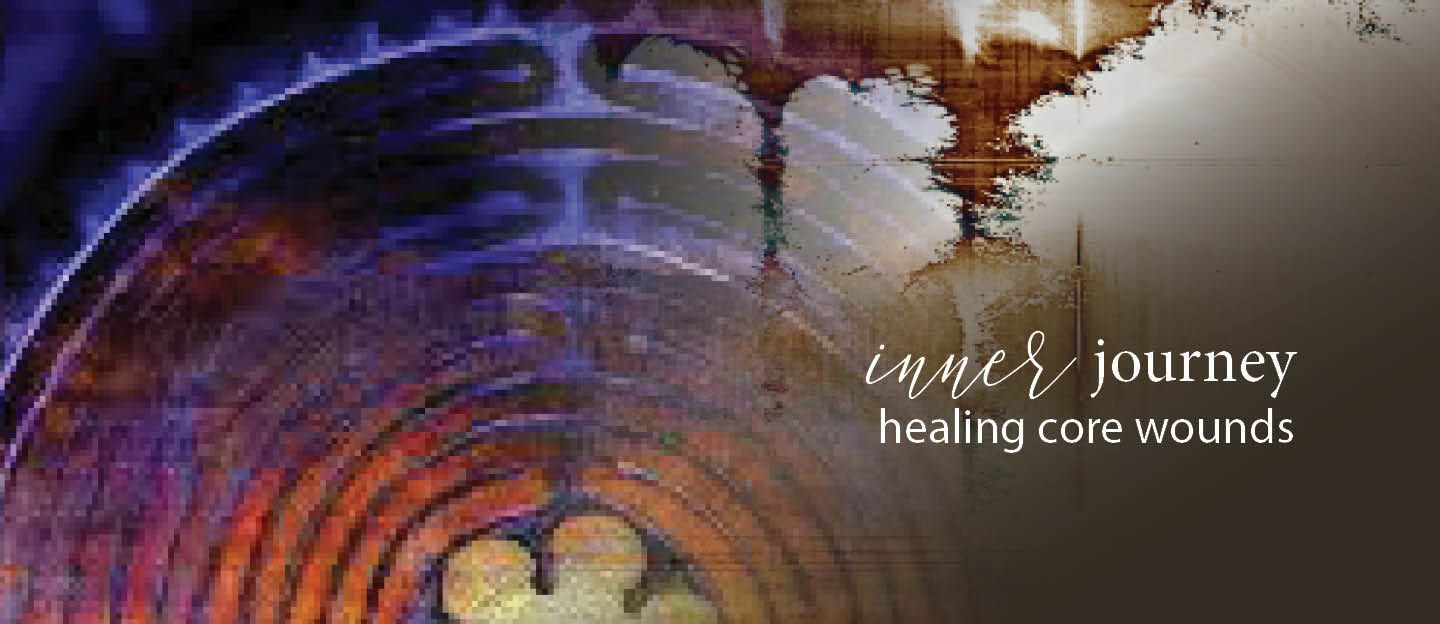 Stages of your PASSAGE
Separation and Preparation
A time to separate from what you want to leave behind and move into your future, preparing for your passage.
During separation you prepare for your journey by imagining what you want to leave behind, going through a life review to see where you have been and determine where you are going. It is a time to get real and let go.
Transformation
On your rite of passage you pass through a threshold of transformation and initiation to claim your power.
​
In the stage of transformation you overcome limiting patterns of thinking, feeling, and acting as you set off on a ritual journey of self-empowerment, healing, and discovery. Transformation is the stage of deep change.
Integration
As you come back from your rite of passage, you return to your life, integrating your new vision, power, and identity.
Integration is a time to gather and harvest the experiences, teachings, and gifts of your rite of passage and weave them into yourself and life. It is a stage of coming home in which you integrate the new elements of healing and growth.
Continuation
Travelling into your life, you embrace the calling of your rite of passage and bring it more fully into the world.
Continuation is the path that goes ever on, as you move more fully into your vision and power, claiming your identity to give the gift of your calling and healing to the world. This is a life-long journey that continues on.
Coursework and play . . .
Each week your content drops down for you below.
Passages heal you by making you whole.
This is a journey from your past to your present to envision your future, moving from separation and preparation to transformation and integration. This journey heals you in body and soul by making you whole. While it may not cure you, this is a healing journey that brings you peace and love, deepening your connection to life and your life.
Nature is alive
When we are in nature we come to life, realizing that not only nature but our nature is alive. We realize that we love life and are ready to live. Whether revealed through symbolic or synchronous experiences on the land or within your inner landscape as an inner vision or calling, your nature and nature work and play together to guide and transform you.
Envision your future
At its heart this is a vision quest on which each step allows you to see further into your future, gaining insight on where you are going. Vocation means soul's call and rites of passage are designed as archetypal steps to lead you to a new identity, name, calling, and role in community. They help you step into your power and purpose in a new way.
Return to your archetypal roots
As a practice held throughout time but lost in our time, rites of passage return us to our human roots and to our authentic self. This is a call back into our body and the body of the land, but it is also a call back to ourselves, our families, and lives. Rites of passage bring us home.
A power instrument
Reflecting traditions throughout the ages, you get to create a rattle or a drum to help hold your vision. Constructed throughout your journey, you draw or decorate your instrument with symbolic images from your initiatory journey, embodied in an instrument that empowers your life.
Create a necklace
Make a symbolic image
Decorate a carved wooden pendant with a power image and cover it with glass. Then string your necklace with leather. Supply packets are available for groups.
Create a drum
Make a power instrument
Create a drum as a power circle to hold you on your quest and remind you of your passage. Recommendations for drum supplies are available on request.
Create a rattle
Tell your story your way
Decorate a rattle to take with you to mark your passage, tell your story, and symbolize your new name and identity. Rattle packets are available for groups.
You create a power circle
Your power circle is a circle that supports you on the land and in your life. To reinforce this circle, we offer drum or rattle making. Following ancient traditions, we embody our visions and calling in instruments as people have for thousands of years. Like all of the aspects of your rite of passage, the creation of an instrument is done your way, if you want.
You are telling your story
Retelling your story in your own way has the power to transform you and your life, taking control of the narrative of your past and future. So, we begin by keeping a nature journal--a journal of our nature and nature. This journal helps us move through the stages as we self-reflect and grow.
Open to the wisdom of lineage and land.
What calls to you to heal? It could be the call of your ancestors and family lineage as much as your d. It could be your soul, a song of the bird, or the beauty of the sunrise. On this path you will leave patterns in your past to move more fully into your future. Separation, transformation, and integration lead you to transform yourself but also those around you.
Being in nature helps you self-reflect
When you are in nature you get in touch with your nature, becoming natural. In the mirror of nature you discover your power and receive the gift of your name and calling. Whether in the song of a bird, a vision in the sunrise, or a synchronous discovery, nature teaches you.
You are gifted in circle.
On your rite of passage you are given the gift of understanding who you are and what you are called to do and be. Though each passage is unique, the purpose of the passage throughout time has been to transition and transform people from one state of development and consciousness to another, so they can offer their gift to the world and their community.
The gift of time
On the land you have time to really be with yourself and discover who you are. In a time of unprecedented technology, this is a chance to be alone with yourself and get to know who you are. In the midst of constant contact, this is a chance to rest a recover, reflecting on where you have been and where you are going. Drop deep and remember yourself.
Receive the gift of your name and identity.
When you are on the land you often receive a vision and this leads to the revelation of a new name. From the Israelites in the wilderness to the native peoples of all lands, people have undergone this ritual of receiving a vision of their purpose and a name that reflects it. Whether you keep this name and purpose to yourself, it will become a core part of you.
Created with