Soul Portrait Kit
In this 10 week class you create an image of yourself and soul from a process of deep reflection, dreamwork, and synchronicity. Whether you incorporate a personal symbol, animal spirit, mandala, or dream vision, this is a chance to make a portrait that is meaningful and evocative of YOU. Anchoring your experience, the portrait that you create serves as an embodiment of your soul's call to remind and guide you. More than the art, this is a journey embodied in creativity. It is a meditation upon Self and a window into the soul in which you are mirrored and seen.
This course comes with a discussion group, monthly support group, and 1 session with Heather.
Soul Portraits: Recreating Yourself
This is a 10 week course that leads you in creating a soul portrait to embody your soul's essence. With an introductory and concluding week that help you prepare for and integrate the material, each week walks you through a new stage in the creation of a portrait that reflects yourself, soul and Self. Rooted in a guided inner journey, this class offers a depth of experience that will lead you inter deeper relationship with your soul, helping you to understand who you are and what your calling is in a more intimate way. The end result is a portrait (whether figurative or abstract) that captures the energy and essence of YOU.
Why a KIT?
A kit is a slightly shorter and more independent path, offering a monthly drop-in and 2 sessions as opposed to a bi-weekly group and one session.
Soul Portrait
Art with a purpose
Is this path for you?
No art "skills" or psychological knowledge are required. This class is about deep transformation, requiring commitment, authenticity, and sincerity. It is ideal for anyone who seeks their: life purpose or soul's calling; a deeper relationship to themselves, others, and their soul; a connection to the unity that underlies reality; and an abiding love that comes from realizing that you indwell an animate or ensouled cosmos.
Introduction
Getting to know Heather and the PATH
What people are saying . . .
This coursework is deep psycho-active or soul activating creativity. It is often described as life changing, offering the gift of getting to know your soul and yourself. It is not easy, but it is profoundly rewarding and life affirming, touching upon the core of who you are and why you are here. At its foundation this art is about your heart's purpose and soul's call.
Its beautiful the language that you use. . . I really feel that you have made such a huge contribution to our souls, to our artistic creative selves. . . You have come in and created a furthering of neuropathways and pathways for us to look at the artist, the archetypal artist, and give us a place where we can have soul. I have great appreciation for what you have done with your dissertation. I would like to have a lot more Jungian work like this.
Fanny Brewster, MFA, PhD, analyst, artist, educator,, and author
Heather is a masterful educator on how to heal and grow through art. Her presence is open, kind, wise and playful. She is skilled at creating an amazing and safe container for individuals to explore, go deep and have meaningful transformative experiences while guided by her. Her engagement with nature as a vessel for her work is powerful. Embarking on a journey of personal growth with her guidance will be blessing in your life.
Mary Gibbons, MD, physician, policy maker, educator, and facilitator
Heather is an exceptional teacher and group facilitator, as well as a beautifully soulful artist and person. She is gifted in leading persons in learning how art evokes the soul while also guiding them into creative exploration of their own inner images. Heather's depth and breadth of knowledge on Jung's Red Book is rare and is complimented by a graceful adeptness at teaching others how to journey into the spiral of their own depths through art and creativity.
Fanny Brewster, MFA, PhD, analyst, artist, educator,, and author
Heather clearly brought scholarship and art together to achieve a transcendent function in a really beautiful way.
Jennifer Leigh Selig, PhD, educator, speaker, and award-winning co-author of Deep Creativity
You and the work you are doing are an inspiration.
Susan Rowland, PhD, educator, speaker, and co-author of Jungian Arts-Based Research
Heather is a creative genius, making artists feel safe to explore and create.
Victoria Christiansen, MFA, MSW, therapist and award-winning author of Feminine Mysticism in Art
Deep Why
What you will experience


Heather Taylor-Zimmerman, PhD
Seeking Soul
A soul portrait is an artistic rendering of your soul--whatever form or medium that it takes. Reflecting the unique vision and experience of being in communion and communication with your soul, this is not about the product but a process that the product embodies. We are walking upon painted stepping stones in creating the art that creates you. In this art you are reflecting upon yourself in a conscious act of deep seeing to really look into the depths of your being and witness your fullness from your weakness to greatness--and to love or embrace it. What you are called upon to include in your portrait is symbolic of this process. You are creating an image of the mirror of your soul.
Soul Birth
Reimagining yourself
To create art is to create yourself
This is an act of seeing and being seen.
Soul portraits reach beyond your outer image to the image that resides inside--the image of your heart and soul. Like any creative undertaking, a soul portrait is as much about reflecting through sight and insight as it is about painting, carving, or creating. You are seeing and seeing through the eyes of the soul to sense inner purpose, passion, and potential buried in your unconscious like seeds waiting to blossom. Including soul dialogues that are documented in a journal and on the back of the art, you are learning to see and hear the call of your soul.
Basic Questions
Do you need to know how to draw and other questions. (No.)
Guaranteed Security using one of the most advanced encrypted systems on the market.
The information in this page is being processed and encrypted securely using industry-leading encryption and fraud prevention tools.
What is you soul's call?
"Every human life contains a potential, if that potential is not fulfilled, then that life was wasted." This is a call to the rhizome buried in our life that holds our purpose. What is our potential--our soul's true call?
Enter into creative relationship with soul
This is a 10 week course of transformative content with an initial separation period where you reflect upon what you want to bring to your portrait and a concluding integration period where you decide what you want to carry out. This is a practical and spiritual journey, including art supplies and a space to create to how you want to dialogue with soul. In this class you are creating a portrait as a symbol of yourself, soul and Self to reflect upon and with. It is a way to anchor soul in your world.
To create is to give birth to yourself.
Soul portraits transform you through the back and forth process of seeing and creating in which you realize they are the same thing in different forms. You loose and find yourself in this process. When you really look at yourself, you see through the outer surface into the inner depths.
"Feet what do I need you for when I have wings to fly?" Frida Kahlo
Coursework and play . . .
Each week your content drops down for you below. Here is some information and videos to help you deepen in as you wait.
Learn the ground rules that help us create common ground.
Course Structure
This is an 10 week course yet it can take you as long as you feel called to take. Each lesson will contain prompts, demonstrations, and activities with a video, and live zoom sessions. The portrait can take any form--it is a reflection of you. I will demonstrate options for purchasing supplies and using them and discuss the creative process as we go.
Another option . . . if you want
I am also offering to send a canvas with a sketch of you or your face if you feel you need it. Remember that this is not about what the art looks like, but if you feel like this is how you want to begin please contact me. There will be an additional cost for sketching the canvas plus shipping.
Creating a container
You are held in 3 circles: by yourself, with a partner, and in group.
You
Create alone
Reflect on yourself and your life
Partners
Share with a partner
Mirror and support your partner
Group
Gather in a group
Hold each other in a group
Supply List
THIS IS A PORTRAIT OF YOUR SOUL. SO YOU BEGIN MY REFLECTING ON THE IMAGE OF YOUR SOUL TO PICK YOUR SUPPLIES.
Class Outline
The course begins and ends with a threshold class to help you transition consciously from your past life to your new life. Like all transformation, this is an initiation or rite of passage that moves toward your soul and Self. So, it is really a 10 week class that begins and ends with a week that open and close the container of your experience.
Opening your container
Week 1. Gathering yourself and supplies
Reflect on Yourself: Create a Container
As you set out on this journey you begin to prepare, like a pilgrimage. Gathering supplies, readying a space to create, and going within. This is a time to reflect on who you are and where you have been to begin to imagine where you are going.
Closing your container
Week 10. Moving into your vision
Return to Your Life: Integrate Your Insight
At the end of your journey, you return from your creative pilgrimage with a deeper sense of who you are. The portrait you hang will remind you of your transformation and this last week takes you through a process of reflection and integration.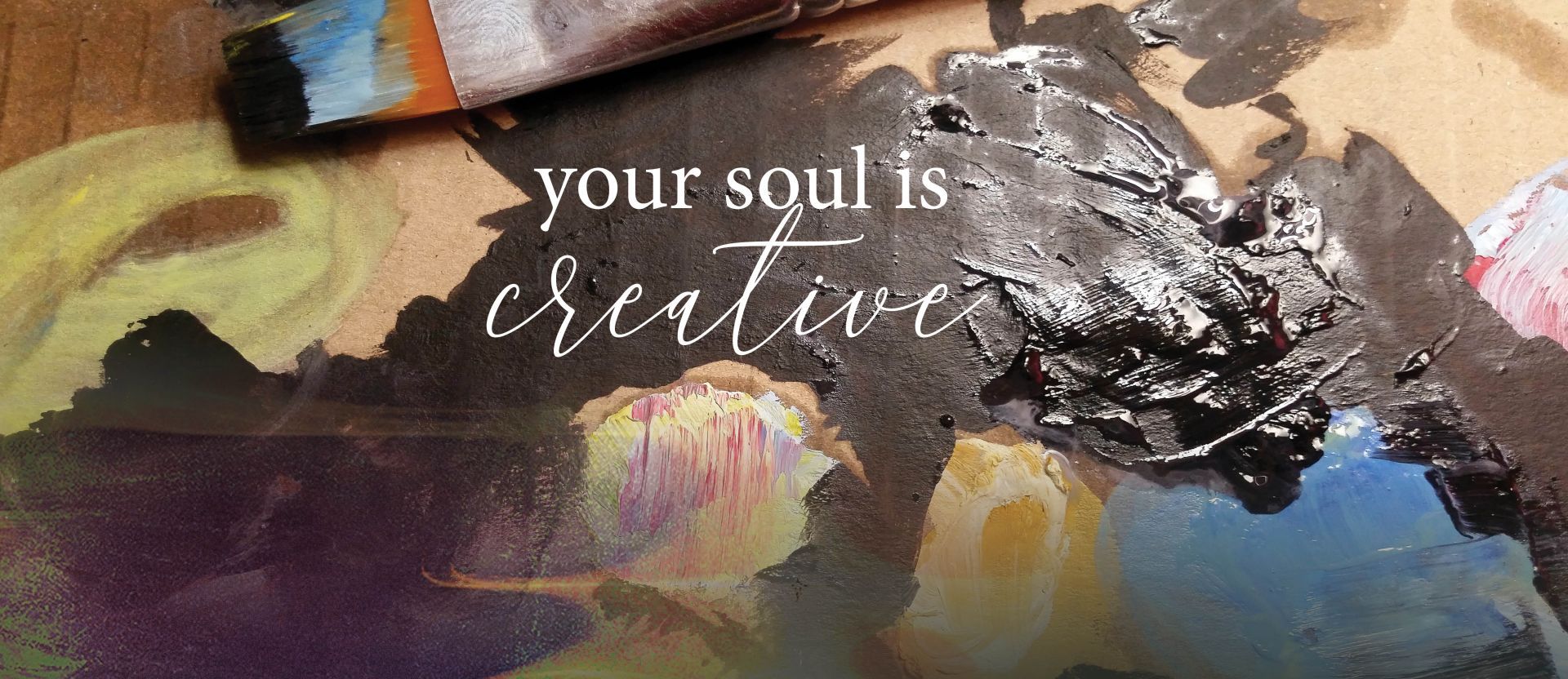 Reflecting on Soul
Creating an image of your power and purpose
Week 2. Soul Reflection
​Seeing Through Soul: Envision Yourself
Soul portraiture is about seeing yourself through the eyes of your soul and seeing yourself in a new way. It is about reflective sight and insight: deep seeing. The first week you begin to look within and really open your eyes to see who you are. Invite dreams and visions to open your eyes.
Week 3. Soul Seed
Sketching an Image: Envisioning Self
Soul portraits are created in layers. To begin you are imagining into the blank canvas as you imagine into yourself and your soul. To document this process you will be journaling and mapping your experience. Then you will integrate this information into a soul sketch that will serve as the foundation of your portrait composition.
Week 4. Soul Calling
Serve Inner Need: Activate the image
​With the material from visioning and journaling sketched, you begin to constellate and activate your soul's image. This involves a back and forth dialogue with your soul that speaks through the portrait, bringing you a vision from the unconscious. As you create the portrait composition, you are creating a blueprint for yourself and future.
Week 5. Soul Portrait

Embody Your Soul: Create Your Composition
This week is an immersion into the process of creation in which you view and respond to your portrait. Following the thread of the soul's imagery, you will cultivate a practice of deep listening and seeing. In your back and forth you are cultivating a greater and more intimate line of communication and communion with your soul.
Manifesting a Vision
Creating an image of your power and purpose
Week 6. Soul Revelation

Soul-centered Design: Symbolic Creation
As you sketch in your composition you are revealing the underlying vision of the soul, emerging from the unconscious. In this process, symbolic images are revealed and integrated in your design. You will see a connection or experience a revelation as you realize things about yourself and your soul that you had not fully or consciously know.
Week 7. Soul Colors
Paint Your Vision: Adding Color
When ready you will begin to add color. This could be in any form as you choose your color pallette. Colors speak their own language of symbolism and emotion. They add layers of depth and meaning, offering a way to blend and explore the relationship between colors and compositional elements. Color allows you to move closer to the energy and emotion behind the image, to touch and understand.
Week 8. Soul Texture

Animate Your Portrait: Living Image
Add layers of paint and texture to bring your portrait to life. It is a healing image that reflects back to you the soul contact of your portrait process, calling on you to remember past revelations and see through into even deeper mystery. This image is an icon of your Self and soul. It is a healing affirmation and steppingstone to your future.
​
Week 9. Soul Healing
Accepting Your Self: Healing Wholeness
Art is a creative process that many, like the psychologist Carl Jung, have called a healing and a teaching. What does your art teach you and how can it heal you? Meditate on what you art offers you beyond the superficial image. Look beyond the surface of the canvas to see beyond. What do you think, feel, or intuit? Let the answer emerge.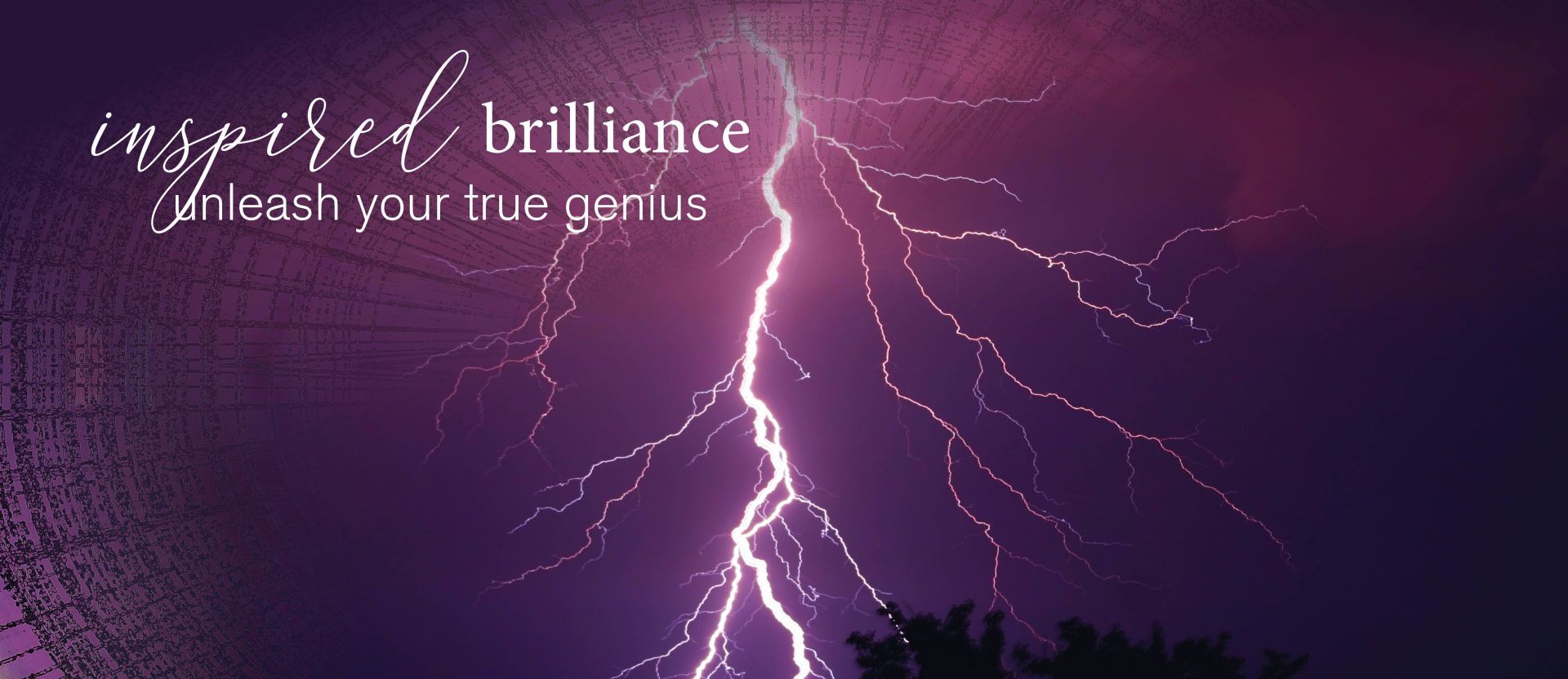 Connecting Above and Below
A connection with the earth
This is an art and heart-based process.
Art supplies have always been harvested from the earth, connecting us to the earth of our body and the body of the earth. Art gives form to spirit, embodying it in matter so that the soul's psychological energy and vision can be seen and interacted with. Art serves as a memory anchor, helping us to remember the fragmented parts of our memory as a whole.
Connecting a Body and Body of Art
A rainbow bridge of color
Our body and body of art bridge heaven and earth.
​
The rainbow colors of our paint pallet represent more than mere paint. They are levels of vibration and states of consciousness, reflecting the electromagnetic spectrum and chakra centers as well as many other archetypal forms. Recognizing their psychological power, colors are used in prompts and activities as a form of exploration and creation, a powerful creative energy.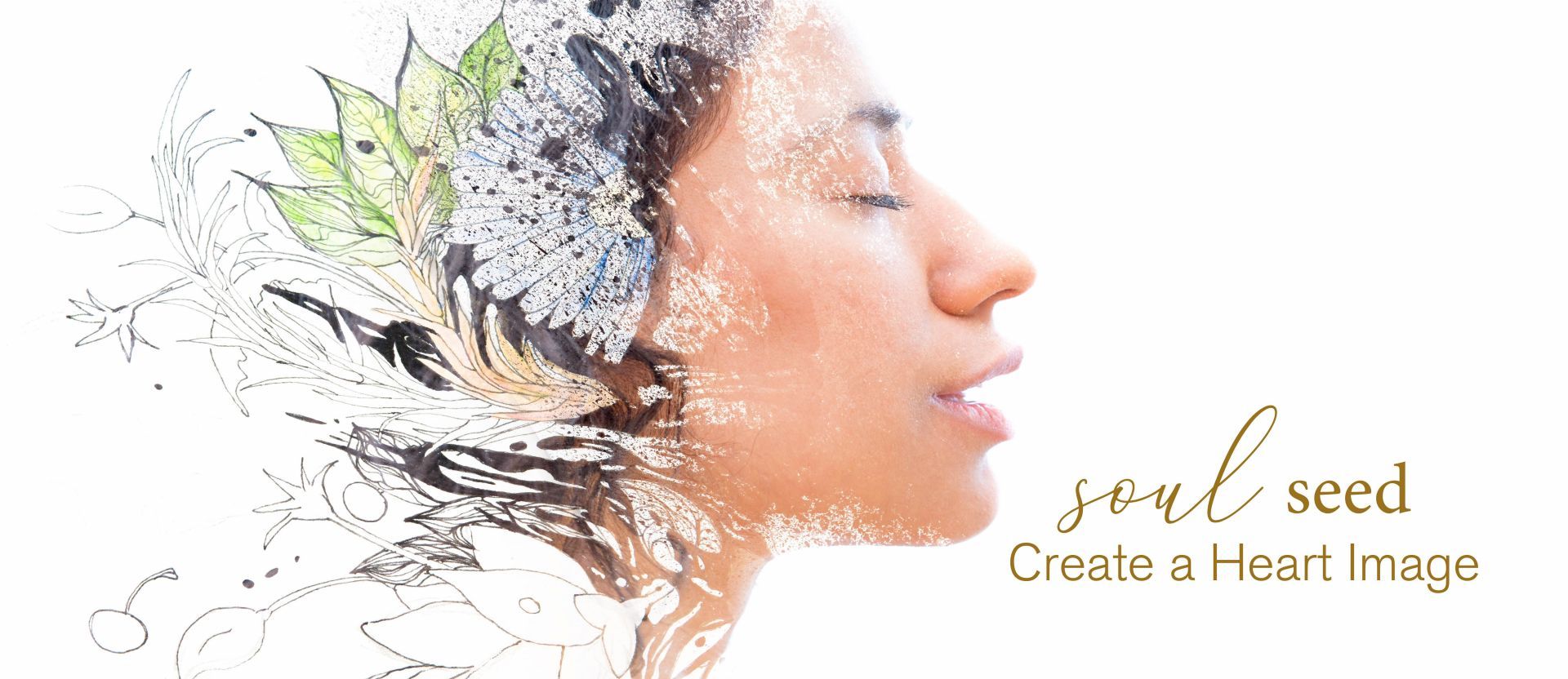 Painting with Color
Living with color
"The soul becomes dyed with the color of its thoughts."
Marcus Aurelius
Soul portraits take the color of outer perception and translate them into an inner vision painted upon your canvas.
Painting with Light
Living with light
"The substance of painting is light."
Andre Derain
​
In learning to paint in color we are learning to create with the light that is all color synthesized together as we become whole.
Instruction is to help you find your way.
Besides journaling, this course uses zoom, prompts, demonstrations, and presentations to help guide you on your creative journey.
Zooms
Live sharing
Group zooms connect us.
Prompts
Active guidance
Prompts will help you begin.
Demonstrations
Technical tips
Video demonstrations help.
Presentations
Ask specifics
We will share questions.
This is an ongoing journey.
"Art is never finished only abandoned." Leonardo da Vinci
This is a life-long process of soul and Self-reflection. Whether you continue to paint, draw or sculpt, you will see yourself and the world differently. This is a new and yet ancient way of being and seeing grounded in the archetyapally powerful creative nature of the soul. You are connecting to your inner child who is playful, joyful and natural.
Explore your inner nature
When you wander into your creative nature, you are walking into the soul's nature: nature. So it is good to walk out into the world and wander under trees and listen to birdsong. Breathe in vitality and be inspired.