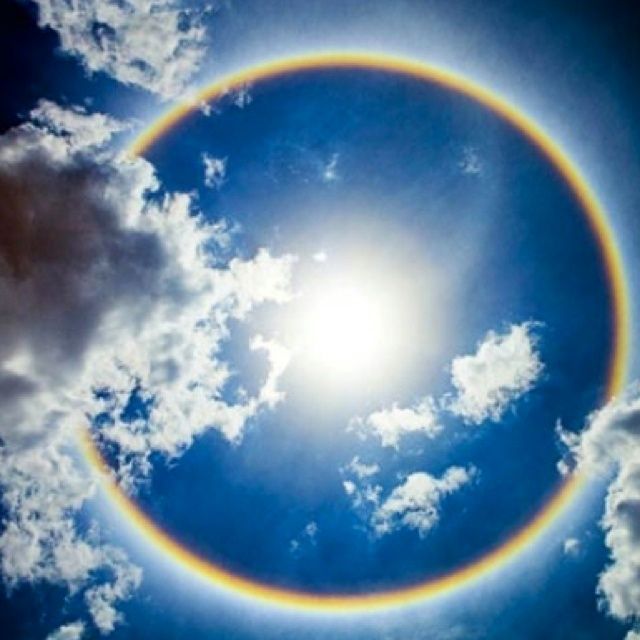 Coming
2.29.24
Come on a Journey of the SOUL to take at any time
& unite within the wholeness of the SELF
24-Day Initiation: Walking a path of Soul
This pilgrimage guides you through the major soul initiations of the elements & seasons to follow in the footsteps of the archetypal saviors of the past & present. Including birth, baptism, transfiguration, death, descent, resurrection & ascension, it is a pilgrimage that leads us full circle through the dark night of the soul to emerge in new light & life. While perfect for Easter, it can be taken & retaken at any time to initiate greater soul depth, following the 24 days to create a new & sustained pattern & including a support group & partner practice.

Nothing under heaven can arrest the progress of the human soul on its long pilgrimage from darkness to light.
Alice Bailey
Who is this path for? (everyone)
This is a path for all of us, a birthright of our human legacy to walk toward the freedom of soul. It is a rite of passage based on the archetypal wayshowers who guide us through the transformation of death and descent to rebirth and ascent. Because initiation (beginning and stepping forward) is a challenge to test our integrity, the only qualification required is integrity and dedication.
Persephone
Descending into death & underworld to redeem life
Jung
Studying, walking, and leading others on this path
Jesus
The archetypal example for the Western world to follow
Inanna
An older figure connecting us to the earth & rebirth
Archetypal footsteps
This is an archetypal exploration of an initiatory arch found in over 140 "sun gods" and with less goddesses. Yet, the primary lens will be one of unity that looks at these footsteps to track a path to follow--as the proverbial hand and where it is pointing. Interwoven to provide a rich undercurrent of mythic imagery, these figures help us to see through our own emergent imagery to guide us. As always YOU FIND YOUR OWN WAY through SELF-generated ritual. This is specifically designed to accommodate all people & bring us together (where we belong). Hearts & minds are like parachutes, they only work when they are open. Please open them . . . & your eyes for new sight.

On the plane of the soul existence there is no separation, "no my soul and thy soul."
Alice Bailey
What are the Initiations?
To initiate means to begin and take another step upon a bridging path between opposites on a journey that unites the ego and soul in the whole of the Self.
1. Birth
Renaissance & Rebirth
Rededicate to life/soul
2. Baptism
Cleansing & Immersion.
Dive into the unconscious
3. Transfiguration
Reform & Illumination
Irradiate shadows in light
4. Crucifixion
Die & Descend
Carry cross of space & time
5. Resurrection
Rebirth & Return
Enter the world born anew
6. Ascent

Rise & Serve
Offer your gift in the world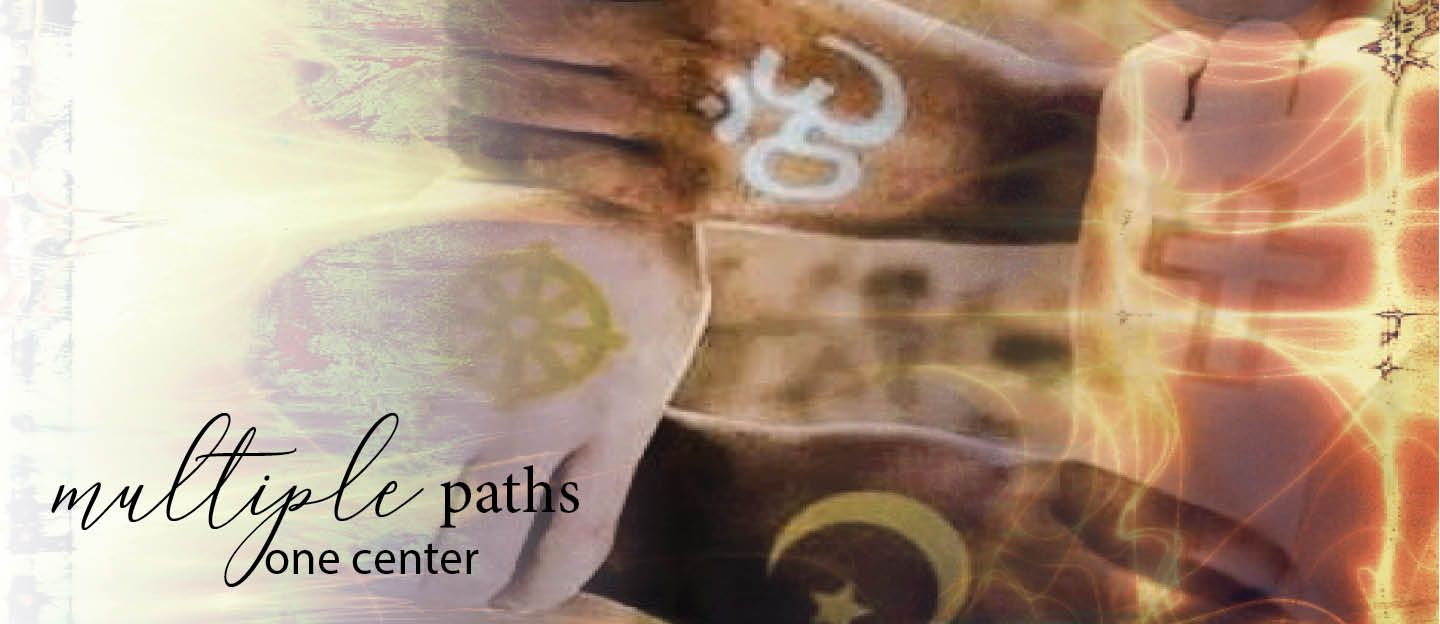 A journey into the heart
As we follow archetypal footsteps that span diverse cultures and times, a common blueprint of the soul unfolds, weaving the mythic stories of a shared humanity. From Horus to White Buffalo Woman, Persephone to Jesus, examples lead us on an initiatory journey into the cave of the heart, travelling through birth, death, and rebirth into the dawn of a new day. These figures show us the WAY as all paths lead to the center of ourselves, cells, and the Self, atoning our nature in nature within a model of unity that transcends duality. Above all, this is a journey of atONEment.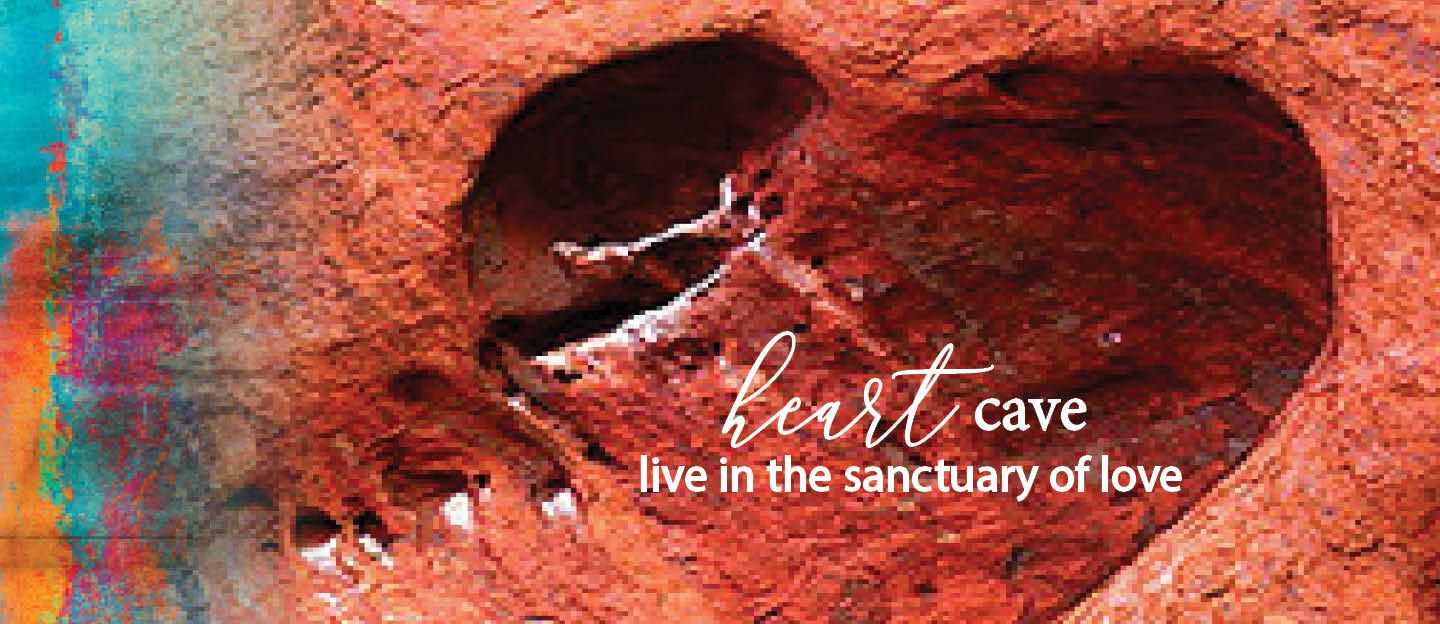 Why walk the path?
We need to restore balance between the masculine and feminine within us to bring it to the world. As Jung said, we need to return to the original image of Christ which embodied both feminine and masculine values, both head and heart. This because is the foundation that will restore ecological, psychological, and socio-political (and every other kind of balance) to the world. The feminine creative has been recognized as a missing knowledge of the heart by great minds through the ages, and now is the time to recover it. As my soul said: "Drop into your heart."
Educating the mind without educating the heart is no education at all." Aristotle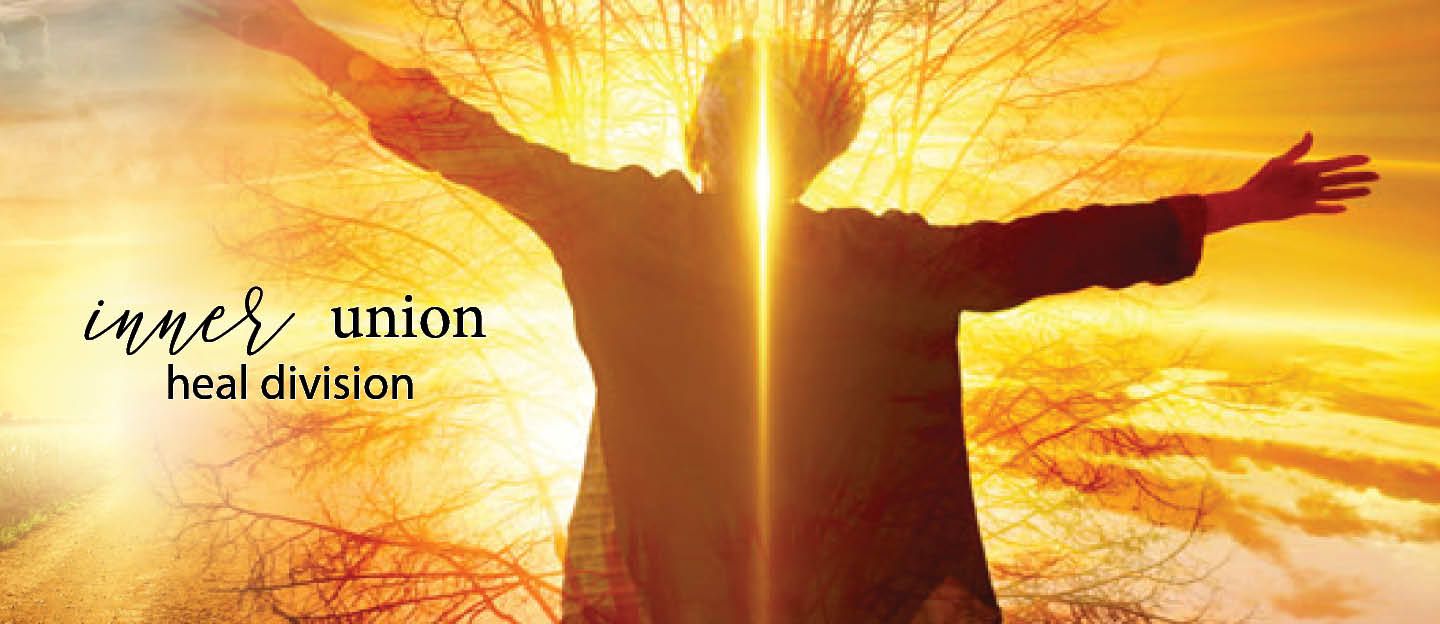 Structure: a 24-week Pilgrimage to new life

We began with 16 as a number that indicates teaching, love, and wisdom used to aid others, but went to 24-days to embody the lasting change of a new habit, pattern or state of conscious. Self-pace & go at the rate & rhythm of your soul. This class includes a structure of support, weaving ancient practices and modern examples to facilitate change:
Individual, partner, and group work

Live bi-weekly sessions with Heather

Engaging, flexible, and accessible archived material

Safe transformative group container and support

Archetypal and evidence-based power practices

Personal and transpersonal healing outcomes

Evidence-based Power Practices
While you are finding yourself and your way, you are on an archetypal path that offers a consistent way to navigate. Including elements of centering, mindfulness, visioning, dreaming, yoga, eco-psychology and breathwork, the soul guides us on a path that connects our nature to nature. So, we begin with introductory videos to seed your imagination with these ancient archetypal practices proven through time.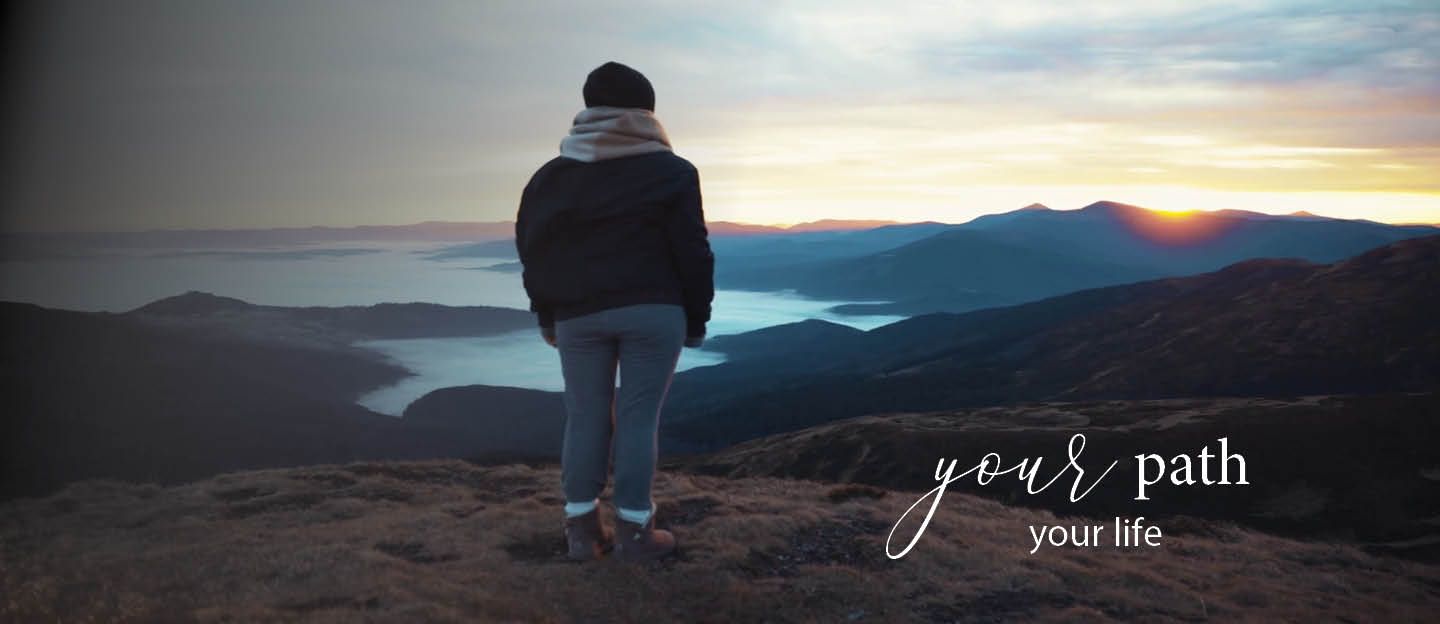 Find your way: self-generated ritual
Your path is your path, reflecting your beliefs and soul's guidance. All that is asked is an open heart to be receptive and the commitment to follow your inner navigation. This path is follows a process as old as human experience known as a rite of passage in which your are lead by spirit (by whatever name--breath, life, God, Goddess, Nature . . . Grace) to die to the old and be born again to the new. In your transformative journey you will receive a new sense of self and Self, a deeper sense of your calling and purpose. You will also get a new name, if you wish and are ready to receive it.
Kneel to Rise

humility from "humus" on the ground or the earth
Awaken to Life

Life is all around us & living in us. Come to new life.
Rewild in the Wild
Go out to go in & remember your connection to nature.
A Call to Serve

Come back to yourself & the world in service to your soul.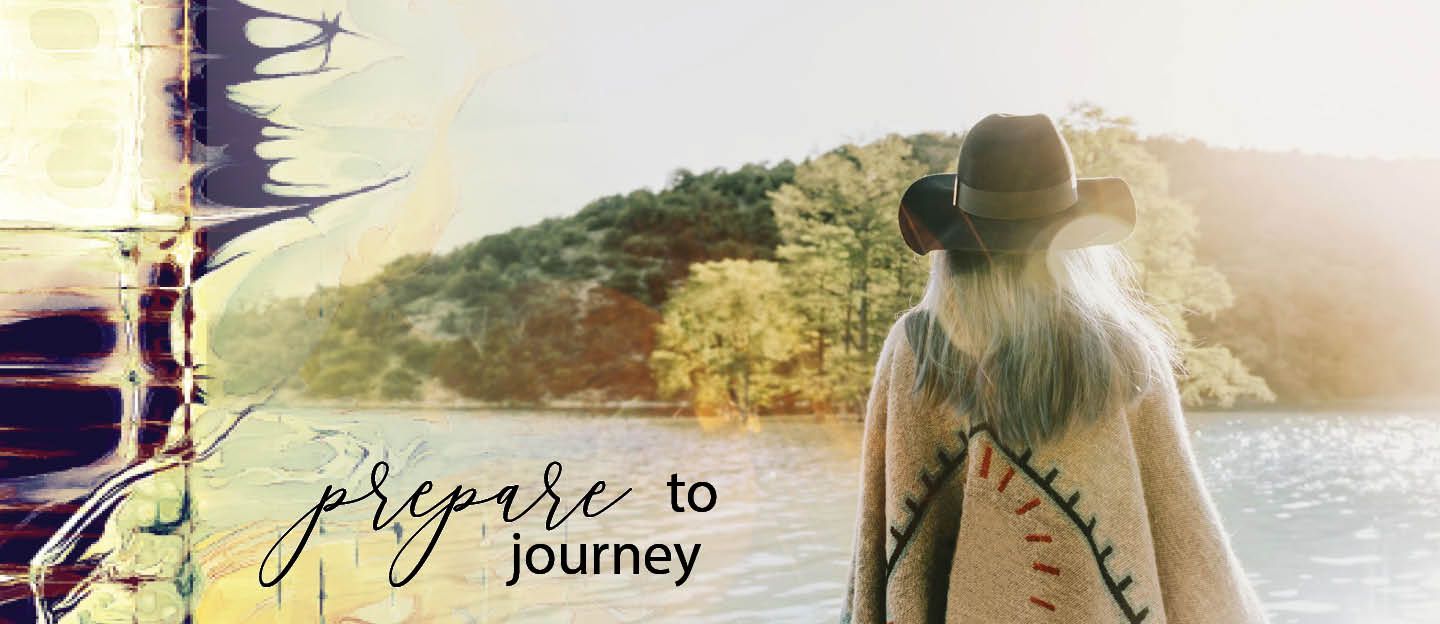 Tools for the ROAD
Things to bring vary but include basic art supplies (pencils/markers & paper) & a journal. You will be called to do things like make a ritual threshold for which you can use rocks or even your imagination. You do get to burn & bury something, but this is designed to be simple & experiential.
That said, it is also meant to go deep so a couple words on deep self-care are important. Embodied transformation is challenging in a different way that taking a test or running a marathon, but it requires some of the same support. So, drink plenty of water to hydrate & flush out toxins. You are essentially rebirthing yourself energetically which can tax your body as you uplevel your vibration. Treat yourself gently. I joke that this is soul bootcamp, but it really is a love in. Don't stress. Release & relax to renew. Eat quality food, get good sleep. Lie down if you want to. Just be so you can be present to your soul transformatioon.

It is said a lot, but the caterpillar turning into a puddle of goo & imaginal cells is apt. You may have a literal melt down. All good. This is an alchermical stage of your development. Cocoon if you want or feel called. Go within & create a sanctuary or inner sanctum to hold your metamorphosis. Last but not least, practice radical authenticity, love & acceptance. They go together & help a lot.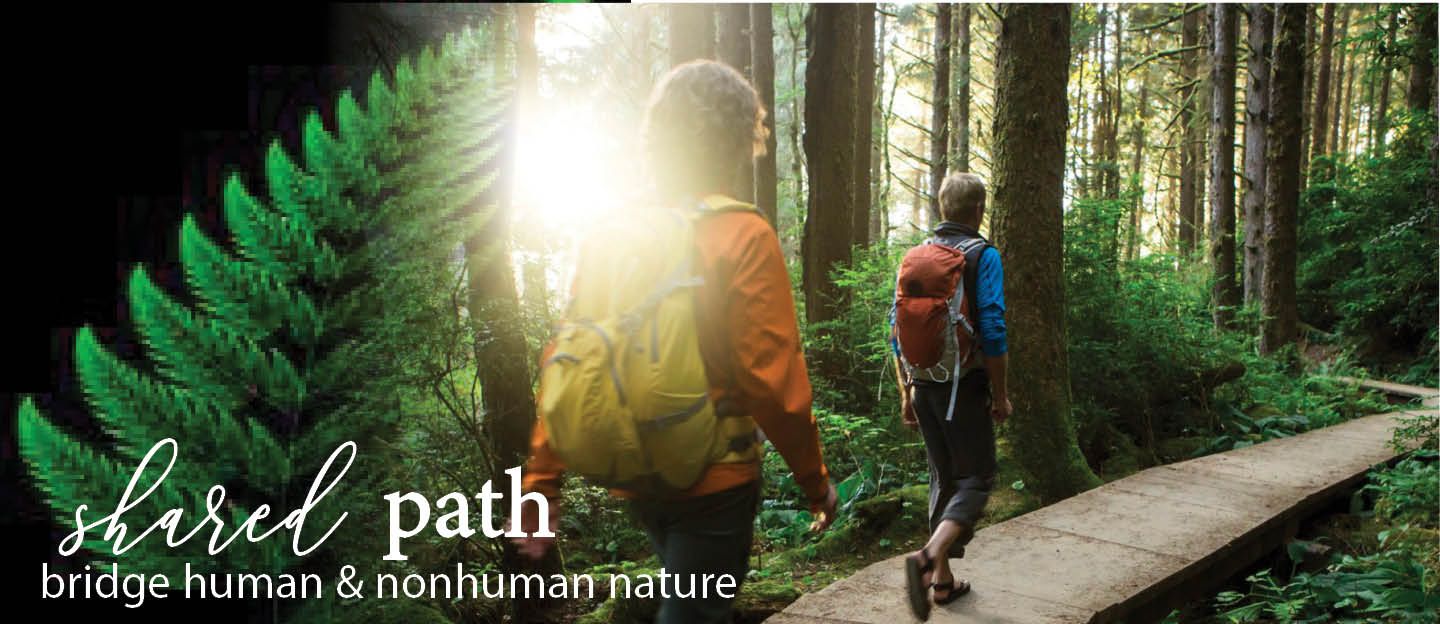 This pilgrimage comes with a partner & group practice you will find below the coursework but also in a section once you sign up.
A path into the wilderness of soul
Initiate yourself into nature, sacred order & the cosmos. Find your wilderness.

Each day has a short video & page document with instructions, a journal & dream prompt plus an inspiring text or quote.
Introduction
Week 1
What is initiation to you & how can you apply it in your life as a living practice?
A: Archetypal Initiation Art
Soul Altar
Week 2
How can you make your life a sacrificial (sacred) soul altar? What does this mean to you?
A: Create a Soul Altar
Prepare
Week 3
What steps prepare you for initiation inside and out? What will you take with you?
A: Pack your Suitcase Image
Threshold
Week 4
A threshold marks your entry into an initiation where you leave something behind. A: Threshold Ritual Act

Birth AIR

Week 5
Are you ready to be born again? What does this look like? What needs to die?
A: Sacrifice (sacred) Ritual

Spirit Breath
Week 6
Spirit is the breath of soul that brings us to light and life, aspiring & inspiring.

A: Life Breathing for Soul
Baptism WATER
Week 7
Baptism is archetypal & personal ritual of cleansing immersion & renewal.
A: Baptism Ritual Activity

Inner Detox
Week 8
How can a spiritual cleanse wash away the old in your body & life? Find out.
A: Soul Detox Plan

Transfigure FIRE
Week 9
Transfiguration is a "change of form" from past to a more ideal form & metamorphosis.
A: Butterfly Art Project

Illumination
Week 10
Let the light in! As we move from darkness to light, we see with clarity & consciousness.
A: Meditation on Light

Crucifixion
Week 11
Meaning to"fasten on a cross," of space & time --not wood for us. What crucifies you?
A: What is Killing You Ritual

Death of the old
Week 12
What needs to die in you? Sacrifice it to the pyre of soul to kindle your heart flame.
A: Fire Guided Visualization

Descent EARTH
Week 13
What is the mythic narrative of death & rebirth in your life? Why do we go down?
A: Buried Treasure Ritual

Underworld
Week 14
How do you experience the underworld (unconscious)? How can you save yourself?
A: Saving Others=Me Act
Ascent AIR . . .
Week 15
What steps lead upward to new life? What gift or treasure do you bring back?
A: Soul Gift & Essence Art

Re-emergence
Week 16
Who meets you as you come back to life? How are you different? What now?
A: Embodied Change Ritual

New Life
Week 17
New life leads to a new life. Imagine into this reality. How is your soul alive in you?
A: Free Flow Journaling

New Vision
Week 18
Take time to revision your life & worldview. What do you see differently & how?
A: Go on a Vision Quest

Teaching
Week 19
Ok. This is you being taught. Don't go telling others but listen to your own soul.
A: Write down Soul's Lesson

Healing
Week 20
Teaching is healing. How does your soul's lesson heal or make you whole?
A: Integrated Self Mandala

Your Life
Week 21
Hooray! You are alive after a death & rebirth or near-death experience. Give Thanks.
A: Gratitude Ceremony

Art
Week 22
You are alive & reborn like a child, more yourself & free. Play. Express. Create!

A: Create what you LOVE
Direction
Week 23
Ok. Out you go back into your life but in a new direction or a new way.
A: Hear/Pick a Calling

World
Week 24
The world is your oyster & pearls grow in oysters from irritants. Forgive & serve.
A: Forgive, give, love & LIVE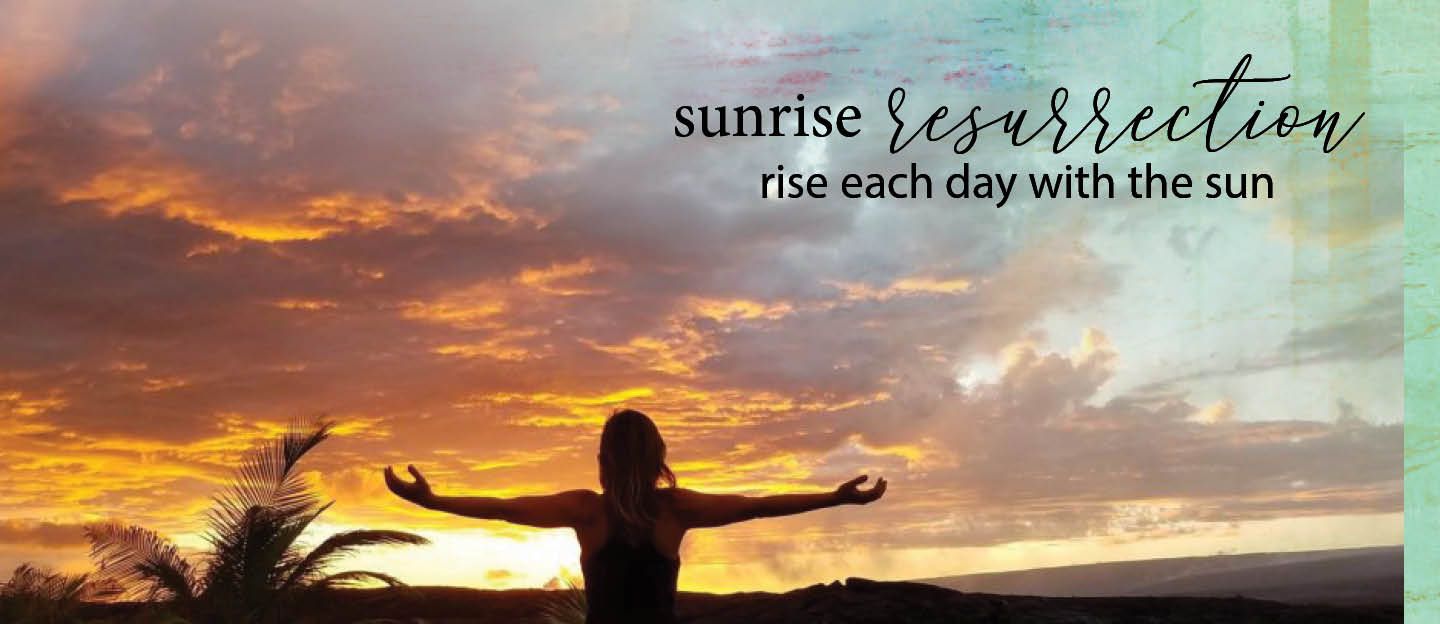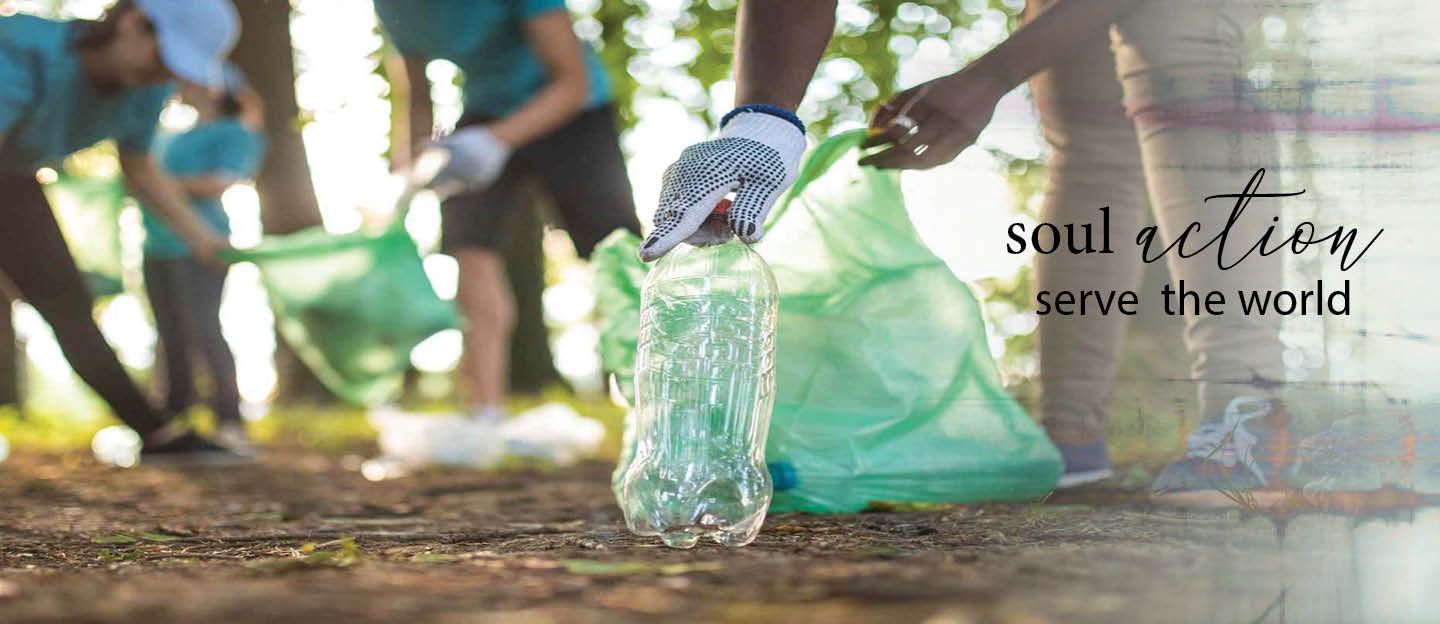 What people are saying . . .
This kit is deeply psycho-active or soul activating. It is often described as life changing, offering the gift of getting to know your soul and yourself. It is not easy, but it is profoundly rewarding and life affirming, touching upon the core of who you are and why you are here, your heart's purpose and soul's call.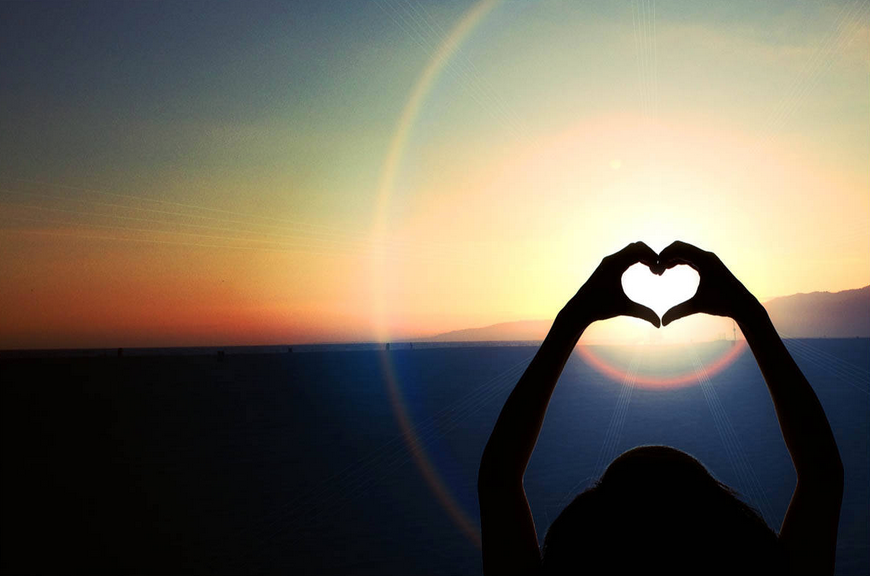 Its beautiful the language that you use. . . I really feel that you have made such a huge contribution to our souls, to our artistic creative selves. . . You have come in and created a furthering of neuropathways and pathways for us to look at the artist, the archetypal artist, and give us a place where we can have soul. I have great appreciation for what you have done with your dissertation. I would like to have a lot more Jungian work like this.
Fanny Brewster, MFA, PhD, analyst, artist, educator,, and author
Heather is a masterful educator on how to heal and grow through art. Her presence is open, kind, wise and playful. She is skilled at creating an amazing and safe container for individuals to explore, go deep and have meaningful transformative experiences while guided by her. Her engagement with nature as a vessel for her work is powerful. Embarking on a journey of personal growth with her guidance will be blessing in your life.
Mary Gibbons, MD, physician, policy maker, educator, and facilitator
Heather is an exceptional teacher and group facilitator, as well as a beautifully soulful artist and person. She is gifted in leading persons in learning how art evokes the soul while also guiding them into creative exploration of their own inner images. Heather's depth and breadth of knowledge on Jung's Red Book is rare and is complimented by a graceful adeptness at teaching others how to journey into the spiral of their own depths through art and creativity.
Fanny Brewster, MFA, PhD, analyst, artist, educator,, and author
Heather clearly brought scholarship and art together to achieve a transcendent function in a really beautiful way.
Jennifer Leigh Selig, PhD, educator, speaker, and award-winning co-author of Deep Creativity
You and the work you are doing are an inspiration.
Susan Rowland, PhD, educator, speaker, and co-author of Jungian Arts-Based Research
Heather is a creative genius, making artists feel safe to explore and create.
Victoria Christiansen, MFA, MSW, therapist and award-winning author of Feminine Mysticism in Art

Soul Path
The soul leads us to deep transformation and self-realization in ways that are creative and imaginative.
Called by your soul through images from dreams, visions and the imagination, you are transformed in a process of deep soul care and soul relationship embodied in art.
Soul Love
The soul leads us to love which is the soul's greatest gift, reflecting their ability to unite opposites.
​
Just as Jung received a crown that said love never ends, we are guided to our own realization of self and soul love. What this looks and feels like is unique to each person.
Self Care
Self-care tends to your whole Self, gathering forgotten and repressed fragments of your soul from the past.
Receive tools that will support you to release unconscious patterns of self-doubt and neglect that lead to imbalance and disease. Down time is essential for creative growth.
Self Love
Gain the courage, confidence, and capacity of your soul to express Self-love for who YOU are.
Self-love is rooted in radical and deep acceptance of your uniqueness--how you are different. It is embodied in the unique qualities that are yours and yours alone.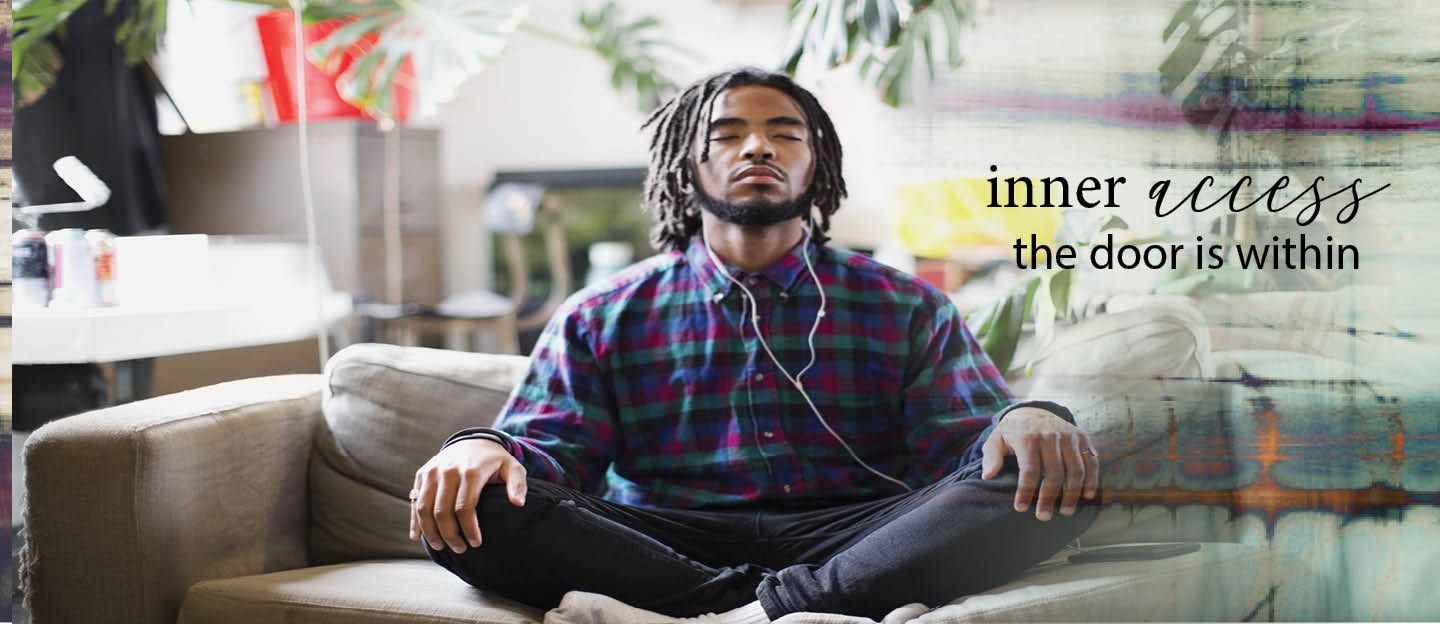 A gnostic path to direct knowledge
This challenge is about connecting to YOUR OWN SOUL capacity. While the nature of soul is collective, rooted in the earth itself, how we interact with it is unique and personal. At the root of this question is what your energy is like . . . when and how. In this course the archetype of the mother tree will guide us along with Mother Nature Herself (the expert on mothering).

Sometimes a tree tells you more than can be read in books. C G Jung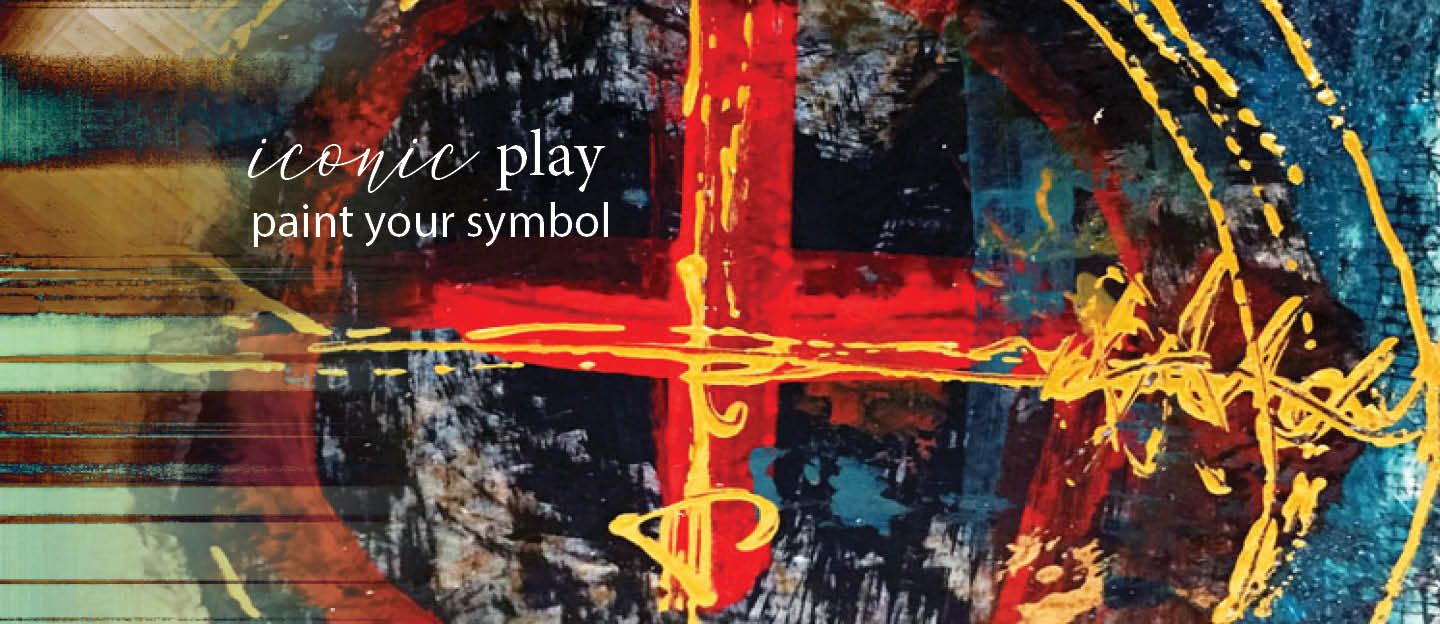 Heather Taylor-Zimmerman, PhD
Initiation into the depths & back
I was made for this course, because it is what I am and care about. Yet, it was the last class added . . . go figure. I remember the moment I saw the word creatrix for the first time and wondered it at all that it held. For 2 decades following this my morning affirmation was to create images of the sacred feminine and to raise awareness about the undervalued nature of feminine creativity.
Your Soul & the Soul in the World
Inner Guides from your Faith Tradition (can be a leaf)
Of course, your soul itself is really the guide--the conscious creative energy in which we live move & have our being. We need merely reach out with thought, feeling, or hand & the creativity of the universe is there at our touch to hold our hand to initiate us into another state of being, living, loving & serving.
Your vision will become clear only when you look into your heart. C G Jung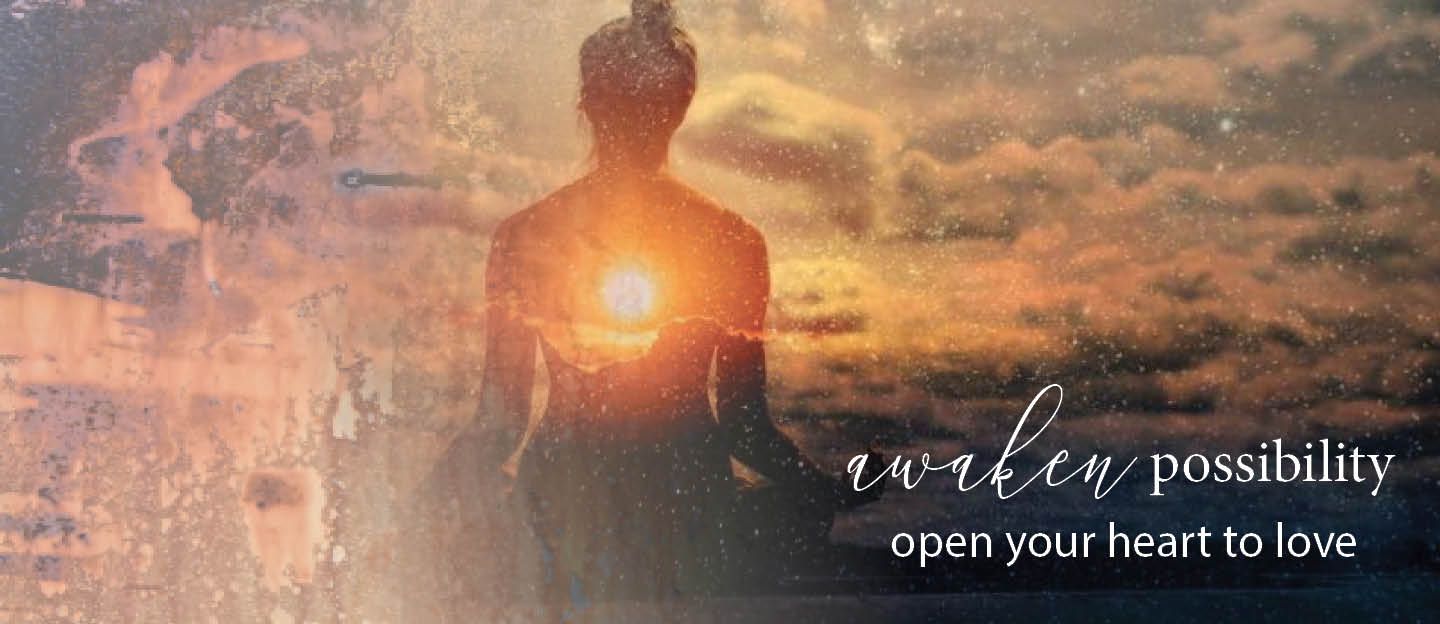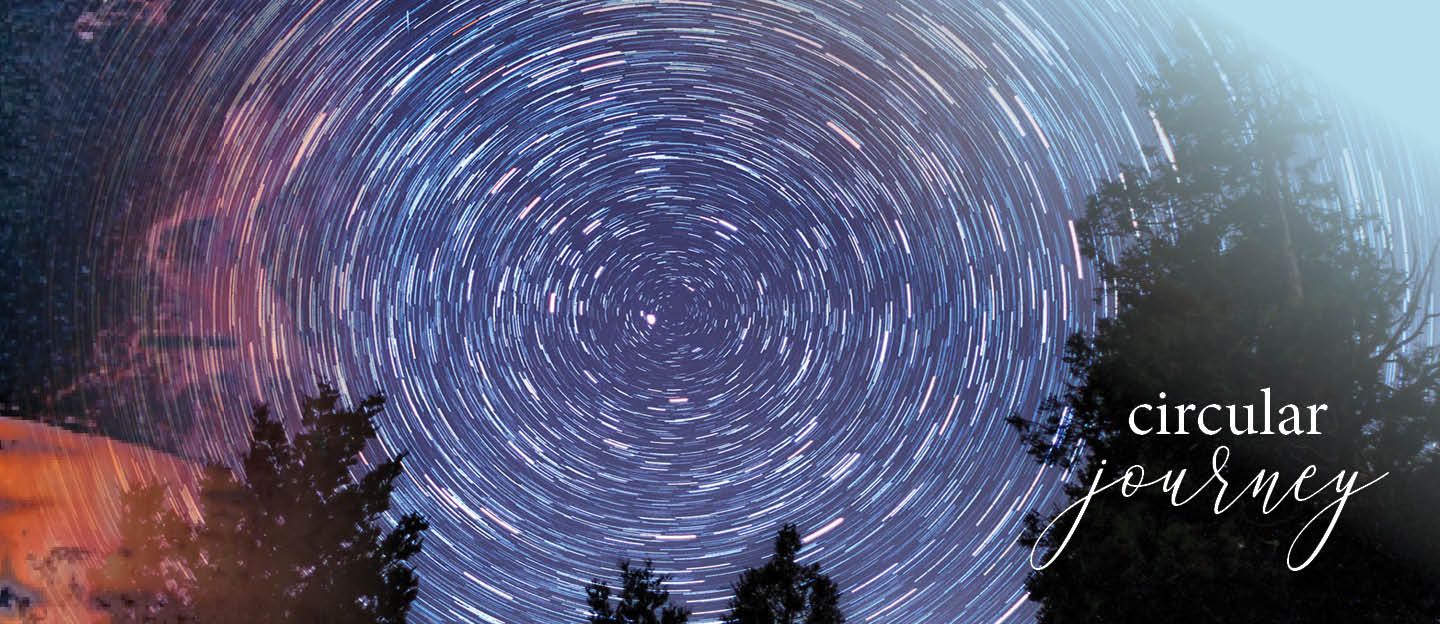 This is a journey home to yourself
Each week you walk on stepping stones that introduce fundamental concepts and skillsets that connect your feminine creative nature to the creative nature of the soul, as you journey toward the Self. These steps take you into the unconscious through coursework that is patterned to help you trust the process and surrender to soul. As you walk you activate your imagination and open to the symbolic guidance of the soul in synchronicity, dreams, and visions. You are dreaming yourself awake and learning to see the waking world as if in a dream through the symbolic sight and insight of your soul.
This class comes with a weekly drop-in because, let's face it, we need each other.

A circuitous journey home
As you move through the coursework, each week's lesson will "show up" and reveal itself in living images and experiences that deepen your insight. Walking in this way, brings you to greater consciousness, as it weaves your inner and outer, unconscious and conscious lives and worlds together. This union is the healing nature of the soul that unites opposites to connect the dots and see the big picture of the Self and soul.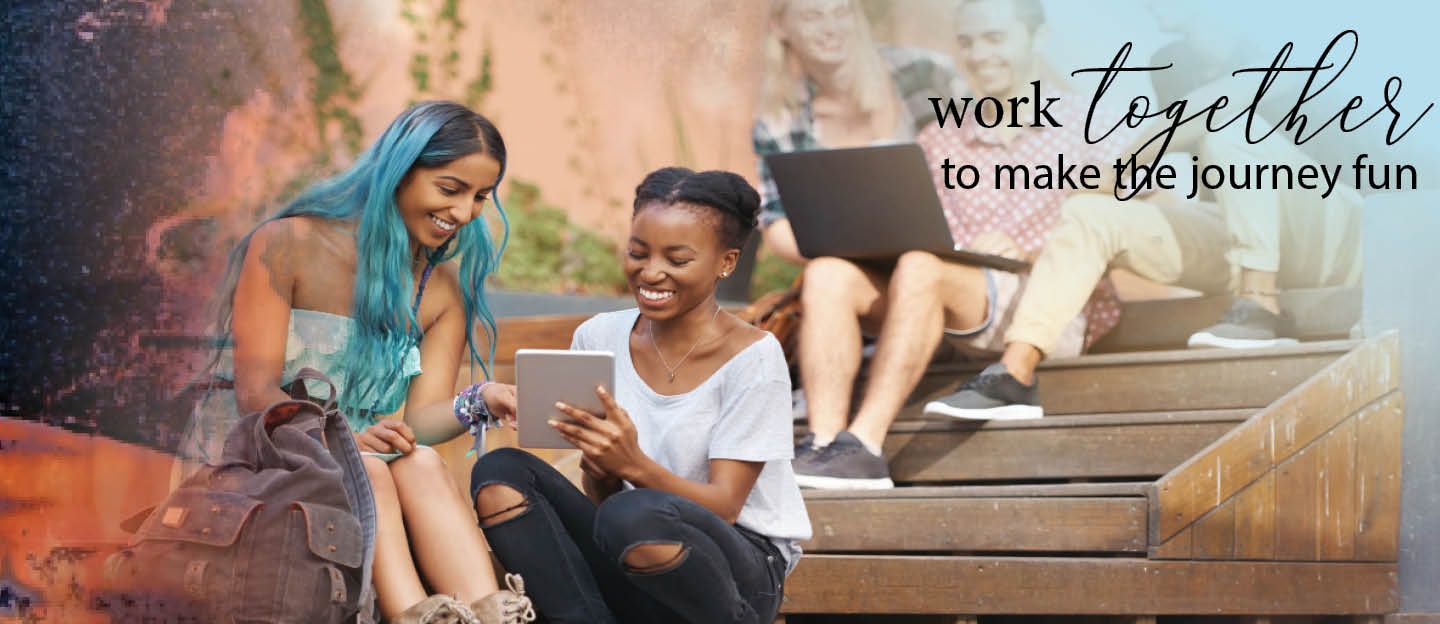 Embody soul in yourself & life
Additional containment comes from creating sacred space in your house (or garden) by making a soul altar, and starting a journal (for dreams, insights, visions, and doodles). In creating a temenos or sacred safe space you are creating a "church" and "cathedral" to house your soul. In these spaces you create a place of renewal and retreat to return to again and again, whether praying, lighting a candle, meditating, or journaling. These spaces help to cocoon you in an alchemical container of transformation throughout your process, nurturing your creative practice in your body and a body of art. Additionally, a container will be created with a circle.
A collective journey
This process is contained by your soul but also by 3 circles of support made by you and your classmates. Each circle expands with you as you create your opus, designed to offer different levels of containment as you individuate. These circles reflect Jung's process as archetypal or universal.
Alone
You travel alone.
To really experience the darkness of the dark night of the soul, you need to be alone with your soul. So, you walk alone.
Partner
A partner helps to mirror you.
Jung viewed his patients art and worked with them one on one. So you work with a power partner to help contain you.
Group
A circle to discuss and reflect.
Jung led his inner circle on this path, creating a container for group growth. So, we meet in monthly zoom circles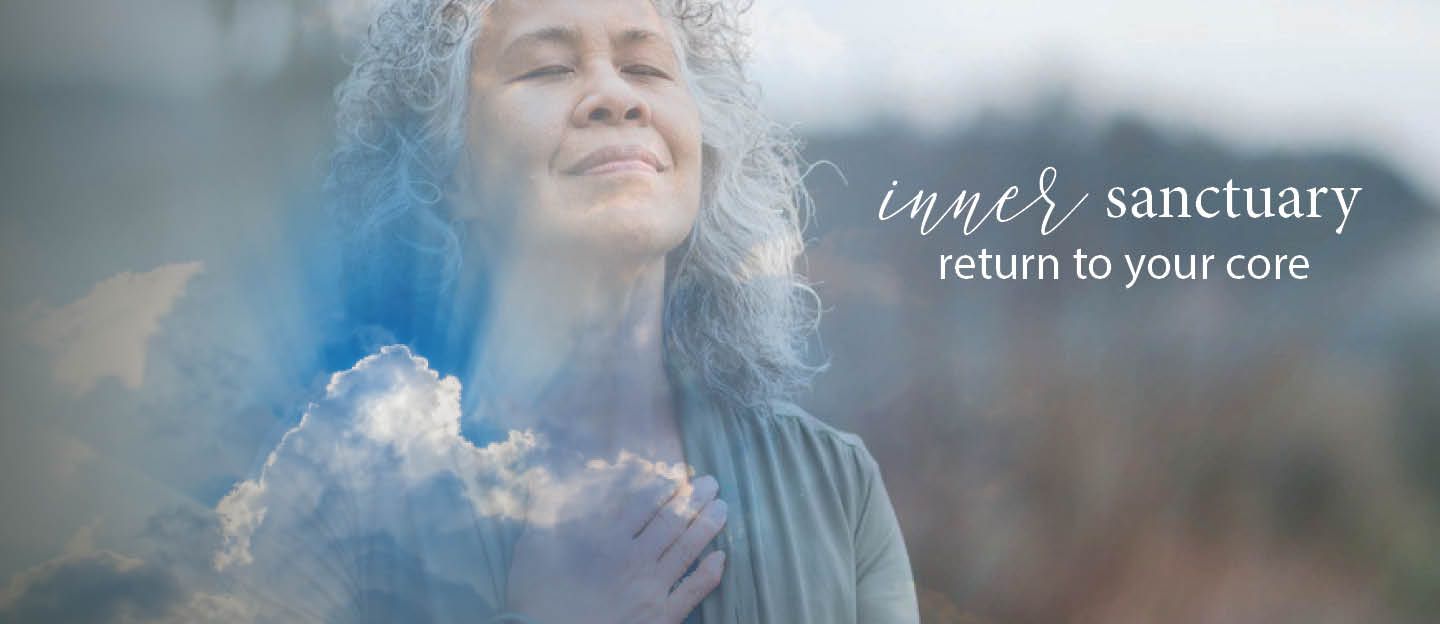 Pilgrimage home to each other
When one or more gather. . . There are so many reasons to walk together (besides the fact that we already are, like it or not). It is more fun. It is an accountability practice. AND walking with another invites the third thing (soul) in. It also helps us get over ourselves, meaning to see beyond the barriers of wounds, complexes & confusion (when we know what to do but don't want to). While parts of this journey have to be experienced alone, other parts are best held with others in community. As with any pilgrimage, prepare & gather resources, including people to support you. YOU ARE NEVER ALONE!
3 days has meaning in death & birth
The reason for the descent or death for 3 days is to save others and this often takes the form of ancestral healing.
Guaranteed Security using one of the most advanced encrypted systems on the market.
The information in this page is being processed and encrypted securely using industry-leading encryption and fraud prevention tools.
The soul speaks in images
The soul's communication is symbolic and imagistic, embodied and imaginal. Jung said that his soul did not have speech centers and let her use his to speak, and studies have found that during spiritual experiences speech is not generated in normal speech centers. Nor is core wounding reached by speech. Both are accessed through the imagistic and embodied language of the soul. So, this soul path combines visual and verbal imagery in the way of the soul (the picture superiority effect) in which words are symbolic and metaphoric images, combined with visual art. When Jung's soul referred to the Red Book as art, she meant all of it.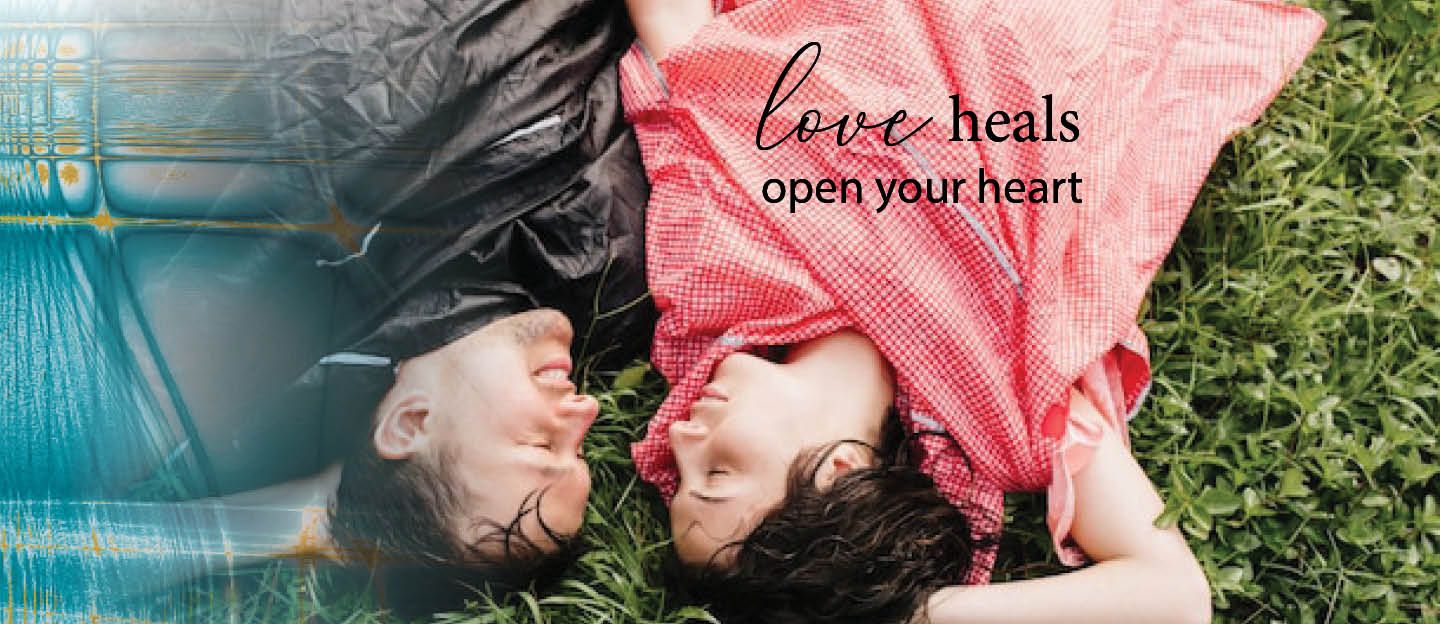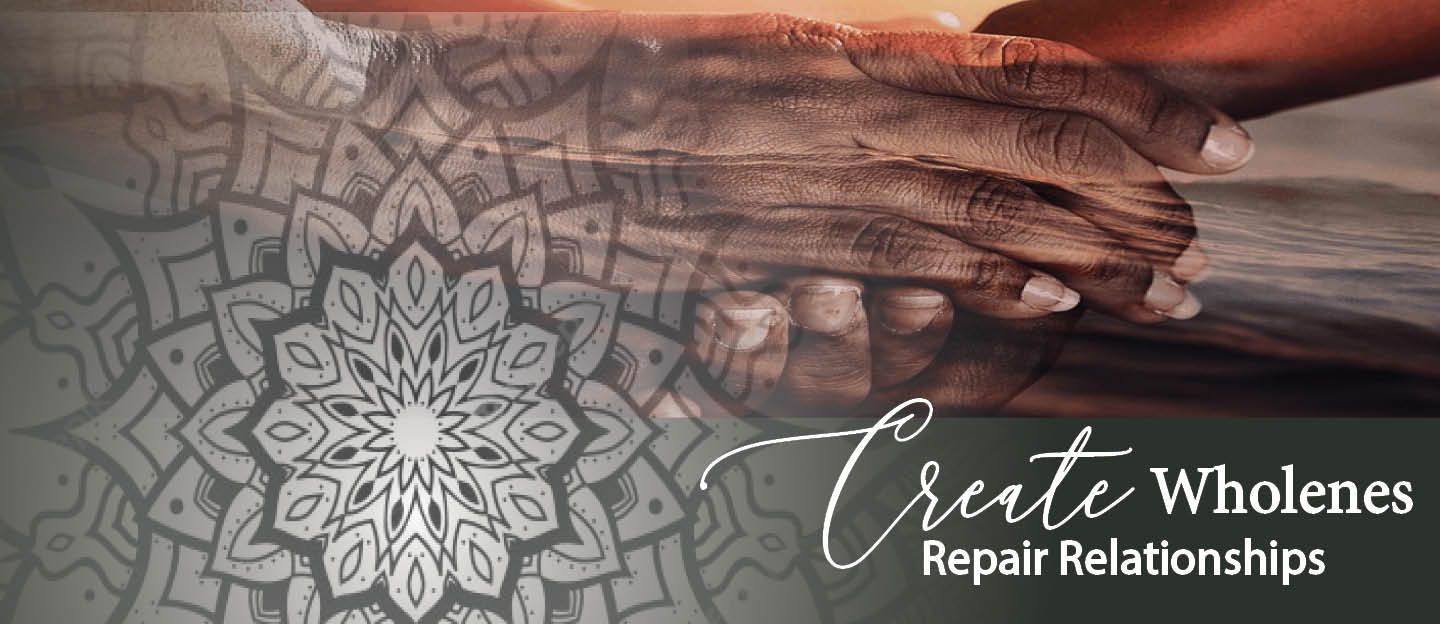 The soul makes you whole.
This deep self-care heals you by helping you remember the forgotten and dismembered parts of yourself, life, and soul. Buried in the unconscious, these fragments of your Self are gathered by following your soul and harvesting your soul's images in art and creativity. This process touches and redresses core wounds that lie at the heart of your complexes, mining the rich soil of your unconscious to embrace lost parts, buried and cast in shadow. You need all of these pieces to reclaim your power and soul. On a fundamental level this is a soul retrieval and a soul mate relationship.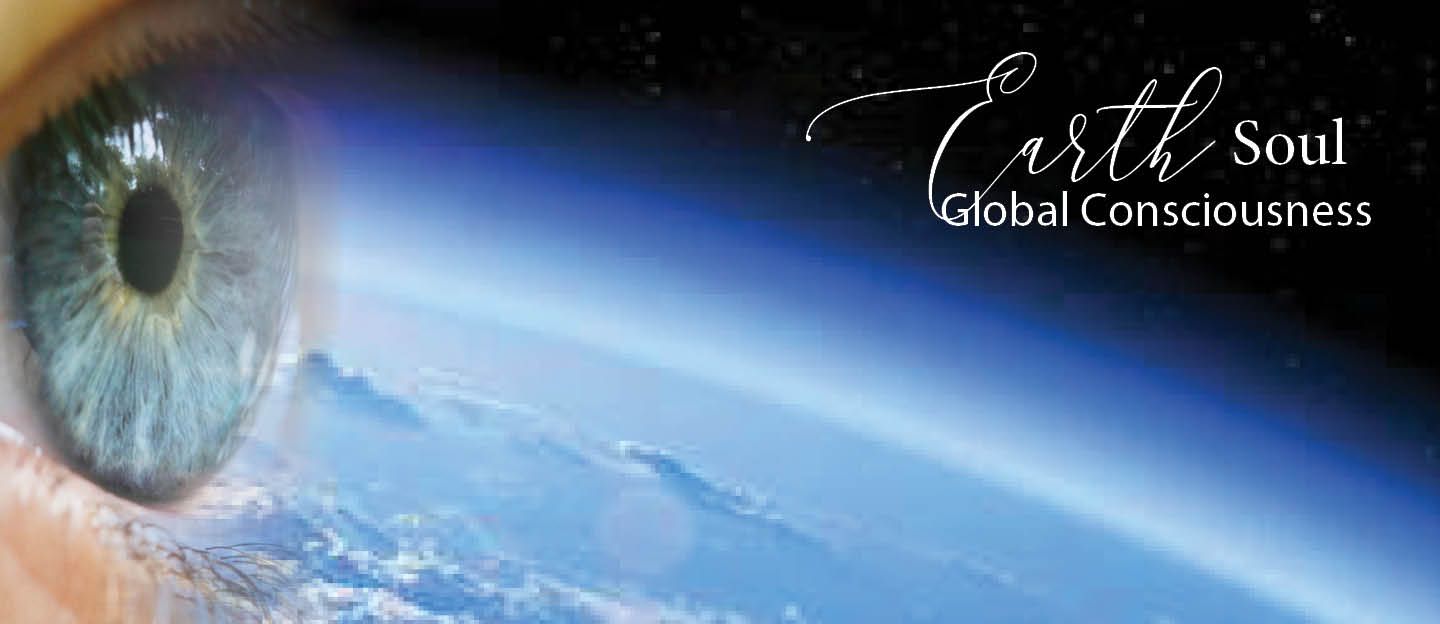 Imagine a new/old way and You
On this path you activate you imagination, moving ever deeper into yourself and the Self. The activating agent of the soul, the imagination is the soul's super power. An application of the intuition, imagination lets you reach places and knowledge otherwise unknown. As Albert Einstein said: "Imagination is more important than knowledge. For knowledge is limited, whereas imagination embraces the entire world, stimulating progress, giving birth to evolution." We need imagination to grow.