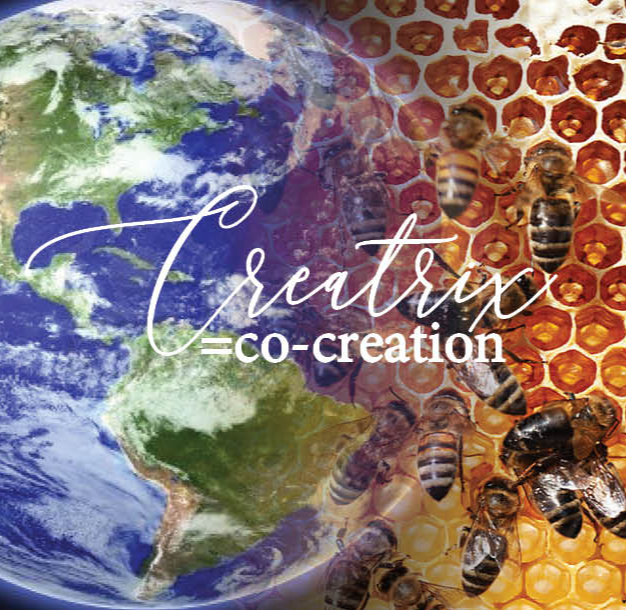 Coming
May 15th
We need to change the world & bringing feminine values into balance through finance is imperative.

Transformational Feminine Leadership
Come on a 24 week journey from inception to gestation, birth & maturation as you create & launch a business as a creative extension of your feminine power. Again, and always, this is for the feminine in all of us. We ALL have a feminine side and the world needs the balance of the divine feminine Creatrix. So we gather to manifest the feminine vision & power in business to generate the $, resources & prosperity to flow like a river & enrich the maternal Creatrix within all of us & Mother Earth.
Sisters: talk to each other, be connected and informed, from women's circles, share your stories, work together, and take risks. Together we are invincible.
Isabel allende
This is for you if . . .
You are ready to change your life & world by extending your feminine power to create a business from your deep passion and want to do it in a way that:
Aligns to the rhythms of nature & natural feminine creation
Heals & rewrites old stories & patterns for lasting healing change
Transforms your work life to align to your inner values & growth
Brings feminine power into balance in your life & the world
Creates a community of support for yourself, life, work & world
What makes this path unique?
This path is whole brain & body, an approach that is holistic, including financial analyses, technology advice & boundaries. Yet it is oriented toward feminine business aptitudes like intuition, inspiration & co-creation that are often absent in business models. In its soulful approach, a Creatrix business goes deep, into the un or superconscious to heal core wounds associated with your personal history and our collective feminine mythology. For, the truth is that we need to rewrite our old stories to re-right the inequality that handicaps the feminine from more fully manifesting the gifts we are birthing to launch.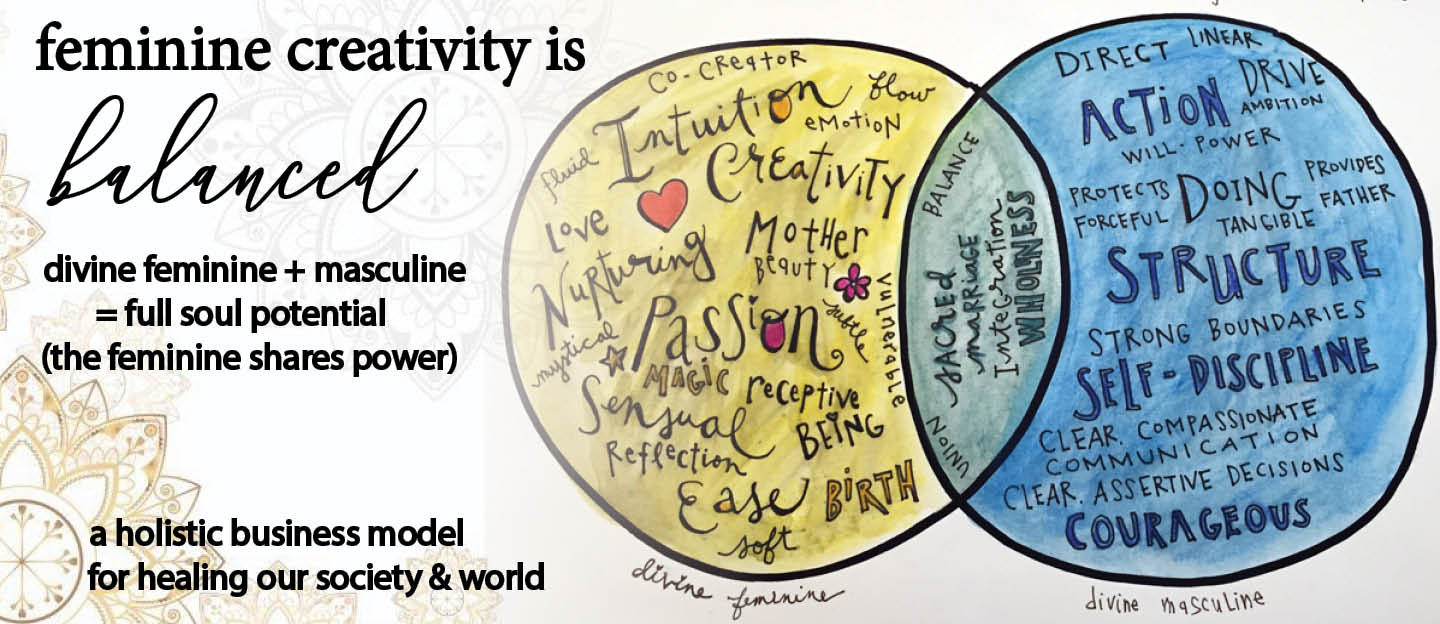 Called to create a Creatrix Business?
The truth is that if you are creating a business you want to create from the fullness of your whole power. We all need to align to the seasons to learn from nature, just as all of us are impacted by the movement of the heavens and the diminishment of our feminine nature. The question is whether you know the nature of the Creatrix and have experienced the difference of the holism, co-creative support & deep intimacy of the circle way. Here are some of the distinguishing attributes that make the feminine in business so successful. Women receive 1/3rd less funding yet their companies grow faster. How?
Collaborative
Partner, Triad & Groups.
For a relational approach of support & empowerment
Earth-Centered
Earth & Moon Orientation. Connect to natural seasons & the cycles of the moon
Transformational
Personal & Business Growth. Root your business in the transformative soil of soul
Sustainable
Deep Healing for Success. Ground lasting change in a model of natural balance
Why we need Creatrix Businesses . . .
Feminine creativity is fundamental to life itself. Now it is time to birth our creative gifts to offer them to the world. The reason for this is simple & complex. We need the balance of the feminine as perhaps the greatest issue at the root of the other issues of our time. While the reasons for the repression & absence of the feminine are varied & systemic, the solution is found in all of us: manifest our offering & claim our power. To do this, we need power, $ & resources. We need women & the feminine in business to have it in society.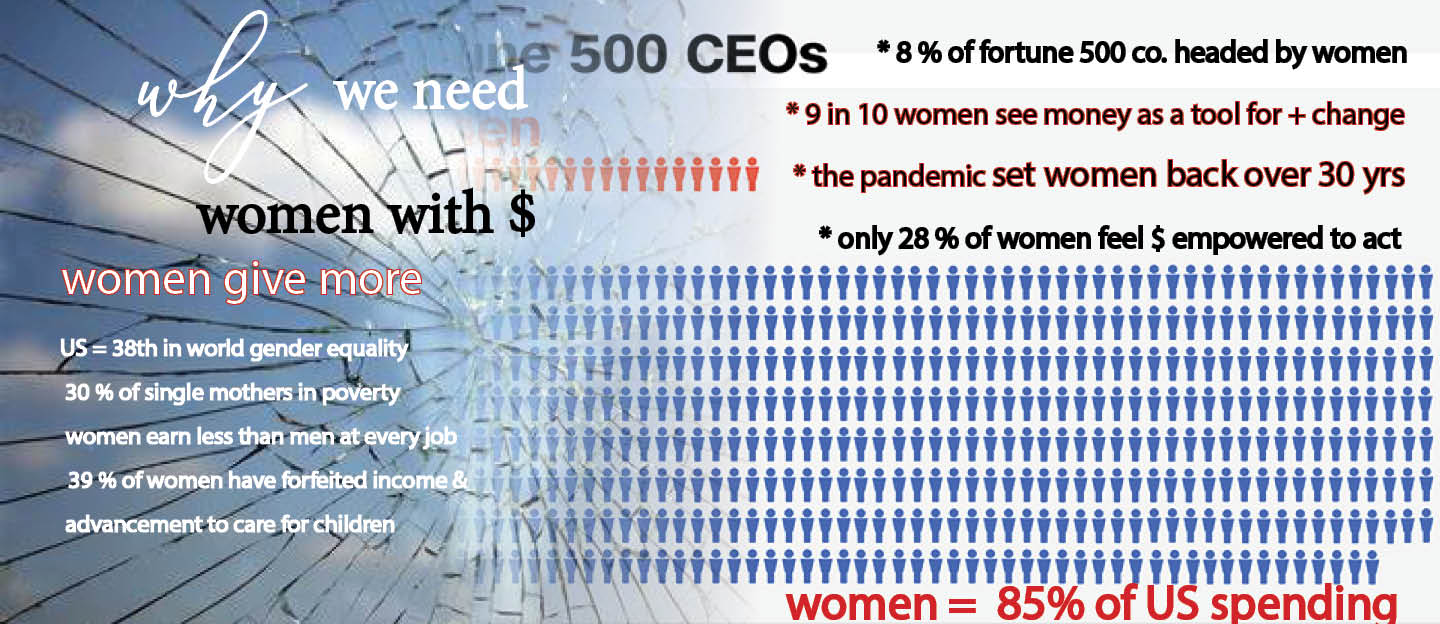 Creatrix Business: Feminine Power +
We are all pregnant with possibility. This is a class for both women and men who want to reclaim the archetypal creativity of the creatrix (feminine creator) by creating & launching a business (or . . ?). We need the healing balance of the empowered feminine in finance & business, expressed in values of love, creativity & community. This course creates a circle of support for all of your creative needs as we help one another to recreate the world in an image that is sustainable & equitable.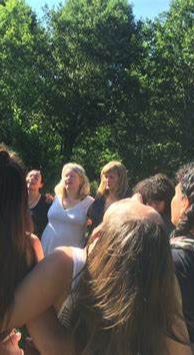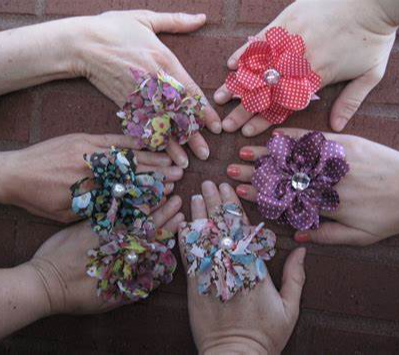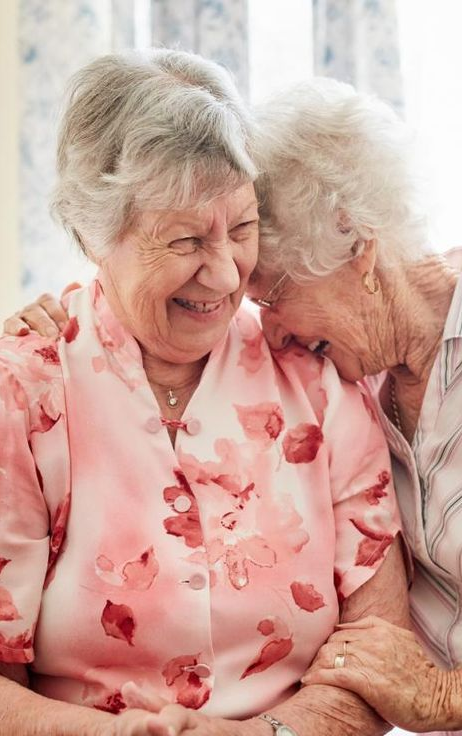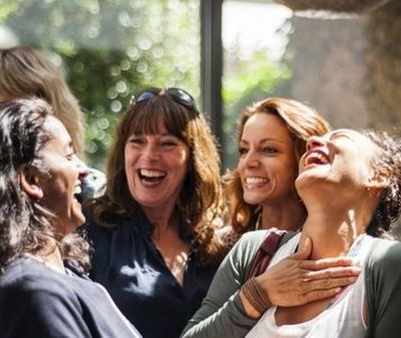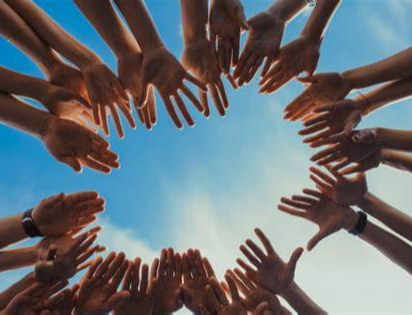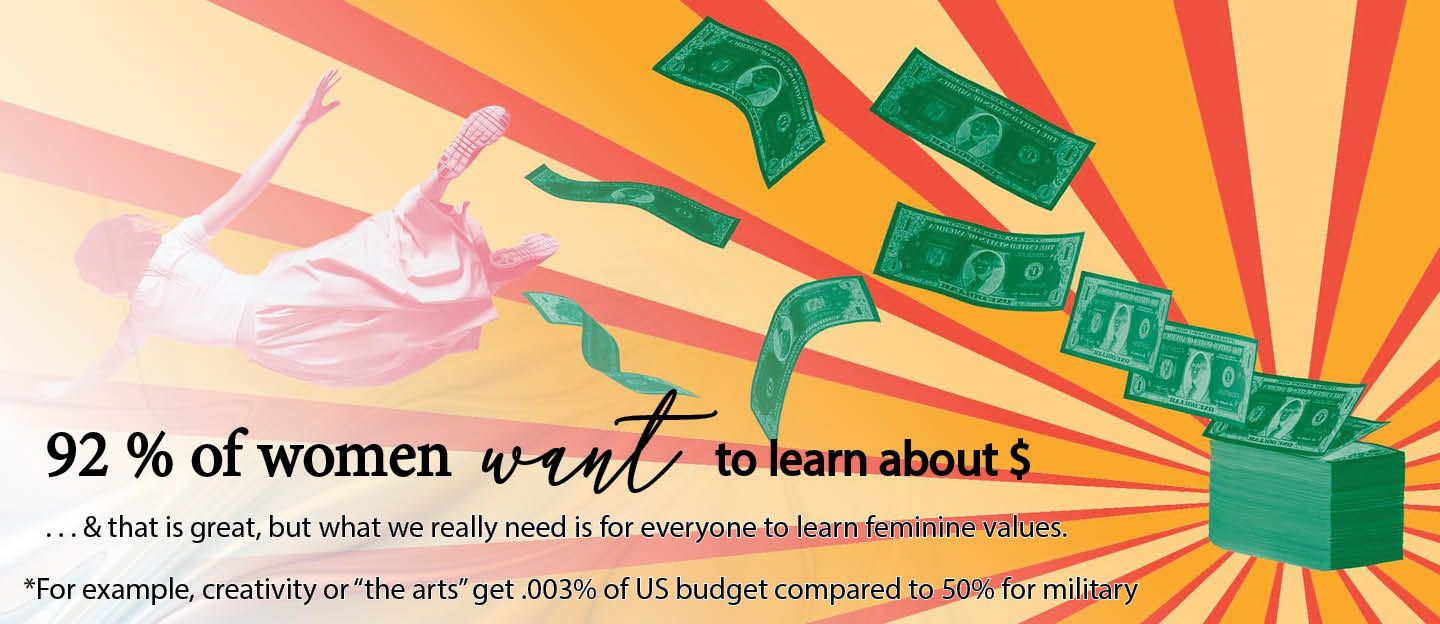 OK. You have a business to birth & develop, but what makes this uniquely valuable?
A Unique Archetypal & Natural Approach
Metaphor of Nature
Our training is designed to provide the skills in a practical approach. Our students' success is our best asset in showing the quality of our training.
Read more
Depth Psychological
An archetypal approach that allies with the un & superconscious within our nature & Nature to work and play with core wounds, shadow, complexes, stories & myths of women & $ personally & culturally. We recognized that the old story & myth have to be reviewed & retold for lasting change.
practical & Powerful
Terra & Space Psychological
Our orientation is personal & local, but also global to reach a larger market & make a bigger difference. Following the phases of feminine life & cycles of the moon in our creation, we embrace the power & medicine of maiden, mother & crone from the new to full moon in a return to Creatrix rhythm.
Read more
Relational & Communal
Our training is designed to provide the skills in a practical approach. Our students' success is our best asset in showing the quality of our training.
Read more
New Tech & Old Wisdom
Our training is designed to provide the skills in a practical approach. Our students' success is our best asset in showing the quality of our training.
Read more
Practical approach
Our training is designed to provide the skills in a practical approach. Our students' success is our best asset in showing the quality of our training.
Read more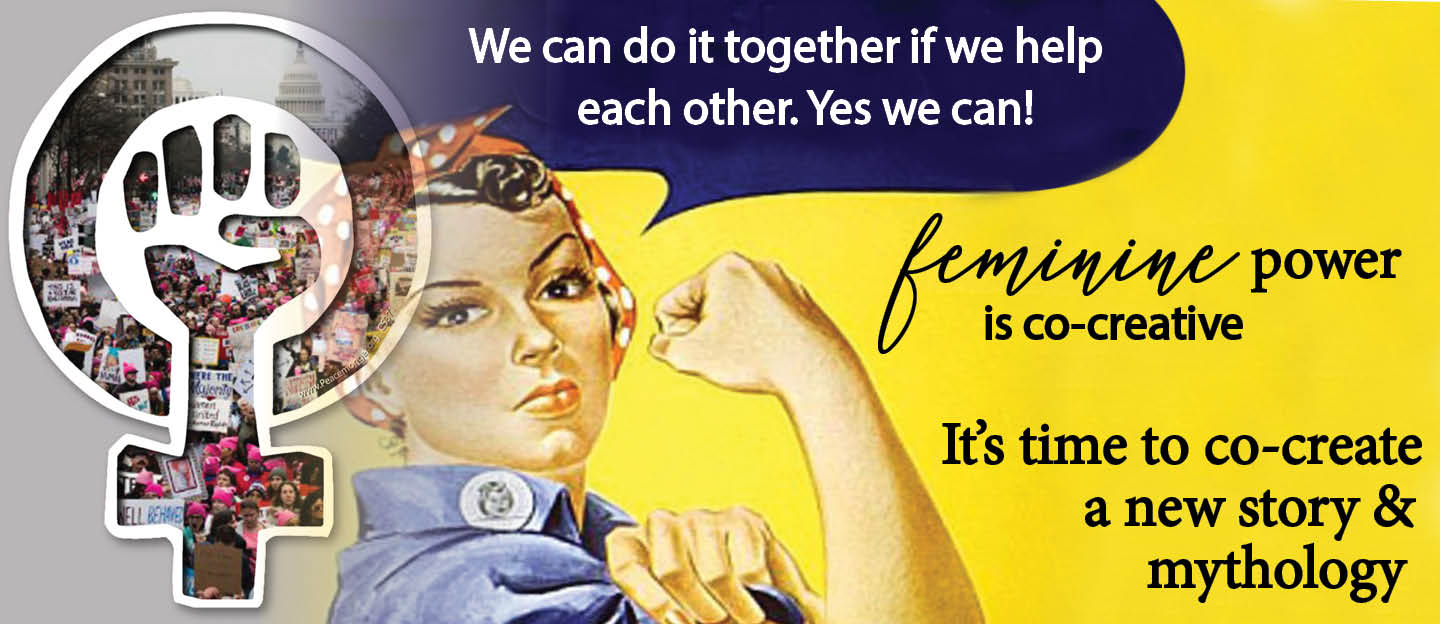 Recreate feminine
love, myth & power
Venus is the planet associated with the mythic goddess & sacred feminine . . . and her orbit is used in the course & imagery to inspire & guide our co-creation. Including a:
Focus on her attributes of love, beauty, sex, fertility & prosperity
Reclaiming of feminine power as virgin (controlled by herself)
Guiding light as the brightest heavenly body in the starry sky
Return to the image of naked beauty without projected shame
Circle to honor & empower the feminine in ourselves & world
Shifting my mindset from a scarcity mentality to an abundance mentality opened up so many opportunities and experiences. [We need the empowered feminine!]
Tracy Komlos
Co-create with a powerful & + matrix
Including principles of quantum creativity to create a new reality, we know that we are a part of CREATION & are co-creators of the change we seek in the world. (Go!)
Highly Engaging Formats for Deep Inner & Outer GROWTH
Unique Learning that is Held by a Fixed & Emergent Structure
Video Conferencing with Live & Asynchronous Formats
Assignments, Activities & Dialogue with Partner & Group Support
Private & Ethical Social Media for Partner, Group & Community
What is feminine leadership?
Fe

We are on Earth to take care of life. We are on Earth to take care of each other.
Xiye Bastida
A woman in synch with her power can change herself & the world. So, we synch with the movement of the moon, seasons of our life & all life to create a business that models feminine power in the world.
Heather Taylor-Zimmerman
What is a Circle & why make one?
A
Imagine, Envision & Create a Different World
24 weeks to create a Feminine business: create, name, launch & nurture your "baby"

This class includes ancient practices and modern technology in a simple structure to facilitate lasting change with:
Individual, partner & group circle work

Live weekly sessions with Heather & together

Engaging, flexible & accessible archived material

Safe transformative group container and support

Archetypal and evidence-based power practices

Personal, practical & transpersonal healing outcomes
Circles, like the soul, are never ending and turn round and round without a stop.
ralph waldo emergson
A circling structure you can return to
This is a 24 week course but reality doesn't work that way . . . and neither do women. While masculine time is linear, feminine time is circular & spiraling, returning in an orbit outside of time.
"The union of feminine and masculine energies within the individual is the basis of all creation." Shakti Gawain
Why are we here on earth? To Create. It's our nature.
Karim Rashid
We need to accept that we won't always make the right decisions, that we'll screw up royally sometimes, understanding that failure is not the opposite of success. It's part of success!
arianna huffington
Maiden . New Moon
Phase 1. Inception, Inspiration & Imagination
Mother . Full Moon
Phase 2. Gestation, Vision, Growth & Maturation
Crone . Waning Moon
Phase 3. Creation, Collaboration & Wisdom
Triple Moon
Phase 4. Transformation, Adaptation & Expansion
Honor your calling. Everyone has one. Trust your heart, and success will come to you.
Oprah Winfrey
Why take the challenge?
We need to restore balance between the masculine and feminine within us to bring it to the world. This is imperative because this balance is the foundation that will restore ecological, psychological, and socio-political (and every other kind of balance) to the world. The feminine creative has been recognized as a missing knowledge of the heart by great minds through the ages, and now is the time to recover it. As my soul said: "Drop into your heart."

Educating the mind without educating the heart is no education at all. Aristotle

What people are saying . . .
This kit
Heather Taylor-Zimmerman, PhD
Creatrix Business Power Activate!
I made this class as I launched my business, recognizing that I needed to walk my talk . . . and needed help to succeed.
Your & Your Inner Business Creatrix
Archetypal eye
Of course, the creatrix and creation itself are really the guides--the conscious creative energy in which we live move and have our being. We need merely reach out with thought, feeling, or hand and the creativity of the universe is there at our touch.
Y
Guaranteed Security using one of the most advanced encrypted systems on the market.
The information in this page is being processed and encrypted securely using industry-leading encryption and fraud prevention tools.
This is a journey home to yourself
Each week you walk on stepping stones that introduce fundamental concepts and skillsets that connect your feminine creative nature to the creative nature of the soul, as you journey toward the Self. These steps take you into the unconscious through coursework that is patterned to help you trust the process and surrender to soul. As you walk you activate your imagination and open to the symbolic guidance of the soul in synchronicity, dreams, and visions. You are dreaming yourself awake and learning to see the waking world as if in a dream through the symbolic sight and insight of your soul.
This class comes with a weekly drop-in because, let's face it, we need each other.

This is a trailhead to your soul
As you move through the coursework, each week's lesson will "show up" and reveal itself in living images and experiences that deepen your insight. Walking in this way, brings you to greater consciousness, as it weaves your inner and outer, unconscious and conscious lives and worlds together. This union is the healing nature of the soul that unites opposites to connect the dots and see the big picture of the Self and soul.
Coursework and play . . .
Each week your content drops down for you below.
Creating a womb for soul
Additional containment comes from creating sacred space in an art studio, creativity altar, and in your art which can be seen as your "church" and "cathedral," housing your soul. In these spaces you create a place of renewal and retreat for you to come back to again and again, whether creating art, lighting a candle, meditating, or doing gentle yoga. These spaces help to cocoon you as an alchemical container of transformation throughout your process, nurturing your creative practice in your body and a body of art. Additionally, a container will be created with a circle ritual that opens and closes the class along with an individual session with me to open and close your personal transformation.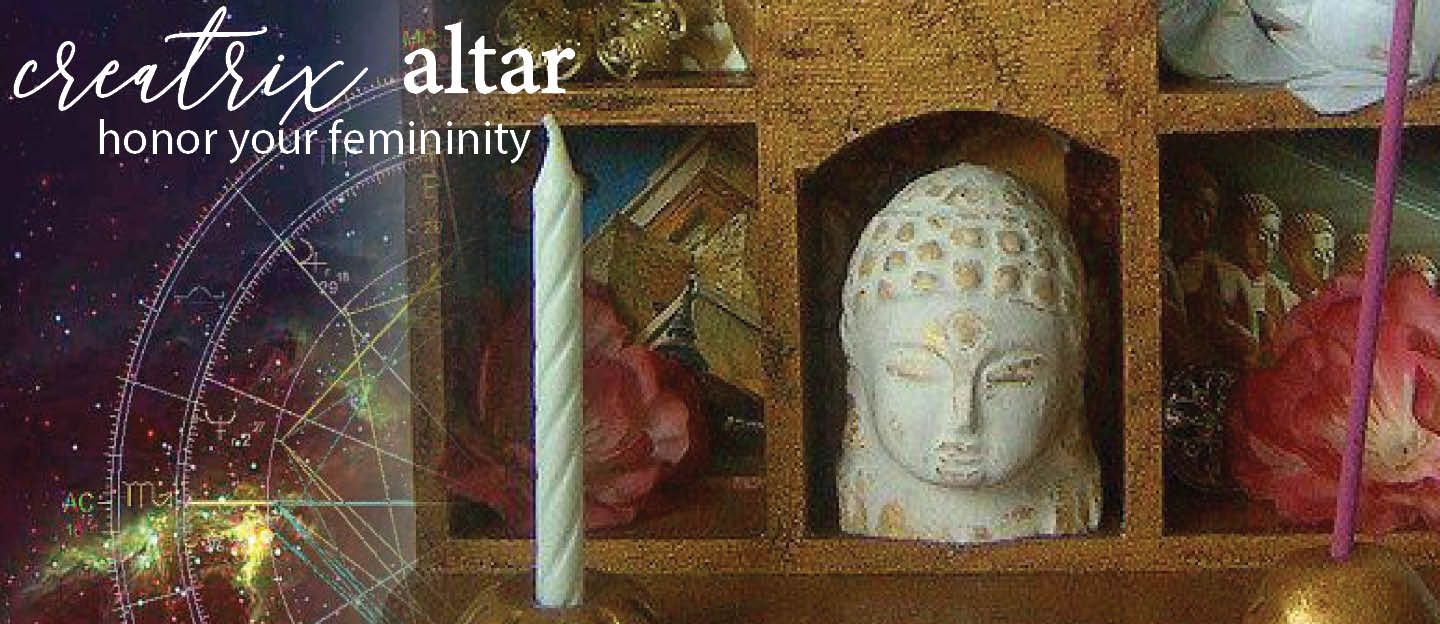 A structure to CONTAIN the process
This process is contained by your soul but also by 3 circles of support made by you and your classmates. Each circle expands with you as you create your opus, designed to offer different levels of containment as you individuate. These circles reflect Jung's process as archetypal or universal.
Alone
You travel alone.
This is your dream, business & "baby"
Partner
A partner helps to mirror you.
You have business development partner
Group
A circle to discuss and reflect.
Your circle holds & energizes your growth
Powerful footsteps guide us.
Thi

Collective POWER in Co-Creation

Feminine power is collective and connective by nature like our natural metaphor of the rhizomal network of forest roots that communicates and distributes information, nutrients, and even antibodies. While the archetypal masculine is singular, linear, and materialistic, the feminine is multiple, networkial, and animistic. It's materialism not mechanistic but alive.
Community Circle
Week 1
Business Creatrix Intro & relational & soul circle.
A: Circle Leadership Contract
Circle & Partner Guidelines
Money Story, Wound & Shadow
Week 2
What is your relationship to business & money as a story?
A: Creatrix Biz Journal, Goals, $ Inventory & Complexes
Wounded Womb & $ Healer
Week 3
Dive into your wounds to heal them & their power
A: Body map with color, Core Business Complex & Gift
Wild Woman
Creatrix
Week 4
Get in touch with your inner wild & free Creatrix spirit
A: Vision Board, Fear to Love & Courage Journal & Action
Business Creatrix Archetype

Week 5
Imagine, identify & embody business Creatrix Archetype
A: Free Association, Active Imagination & Collage
Your Creatrix Business Myth

Week 6
Imagine, identify & embody your business archetype
A: Journaling & Storytelling to find & redefine you myth
Visionary
Creatrix
Week 7
Envision your business through your archetypal lens.
A: Guided Vision, Visionary Leadership Collage & Circle
Visionary Gestation
Week 8
Let your vision fill your womb & embody it in art.
A: Art Journaling & Embodied Vision Practice
Seeing the Whole Picture

Week 9
Creating a vision of your creative process as a whole.
A: Creative Seasons Mandala, Map & List of your biz steps
Moon Altar. New
"I set" Intention
Week 10
Imagine & enact the creative moon & life cycles in ritual.
A: Create an Altar & Set your Intention for rebirth & begin.

Waning Crescent Moon "I feel"
Week 11
Nurture & support yourself as you dive into deep feeling.
A: Journal "I feel" for your new business. Create a ritual.
Third Quarter Moon "I act"
Week 12
a
A: Make an Action Plan & Take Action with Reflection
Gibbous Moon
"I trust"
Week 13
Develop a plan & a process of evaluation for further steps
A:
Full Moon
"I release"

Week 14
A: Intuitive Practice & Fulfillment Review & Ritual
"I see"
Week 15
Reflect inward, gather wisdom & share experience.
A: Crone Creatrix Ritual
"I thank"
Week 17
Continue to create & map according to the moon cycle.
A: Active Imagination + art
Maiden Medicine New Moon
Week 18 Spring
Blossom in the promise of spring & new beginnings.
A: Maiden Ritual, Journal what you Love & Inspires you
Mother Medicine
Waxing Moon
Week 19 Summer
Ripen in the mother's full fertility, power & stability.
A: Mother Creatrix Ritual.

Queen Medicine
Full Moon
Week 20 Fall
Crone Medicine
Waning Moon
Week 21 Winter
Let your vision fill your womb & embody in art.
A: Art Journaling & Mandala
Creatrix Launch
Blue Print
Week 22
A business blueprint is where you finalize your launch plan.
A: Mission, Vision, Product, Target & Launch Schedule
Weeding, Planting & Watering Seeds
Week 23
Enacting your blueprint, creating necessary content.
A: Launching, Master Class & Introduction Content & PR
Growing in the Garden of Mother
Week 24
Self-reflect with support to enact & refine launch
A: Create Feedback Incentive to process & implement
Sharing Harvest Gathering
Ending with a gathering to share insights, information & deepen insight.
A Creatrix Business Toolkit
While you are finding yourself and your way, you are on an archetypal path that offers a consistent way to navigate. Including elements of centering, mindfulness, visioning, dreaming, yoga, eco-psychology and breathwork, the soul guides us
Creatrix $ Intergenerational Healing
J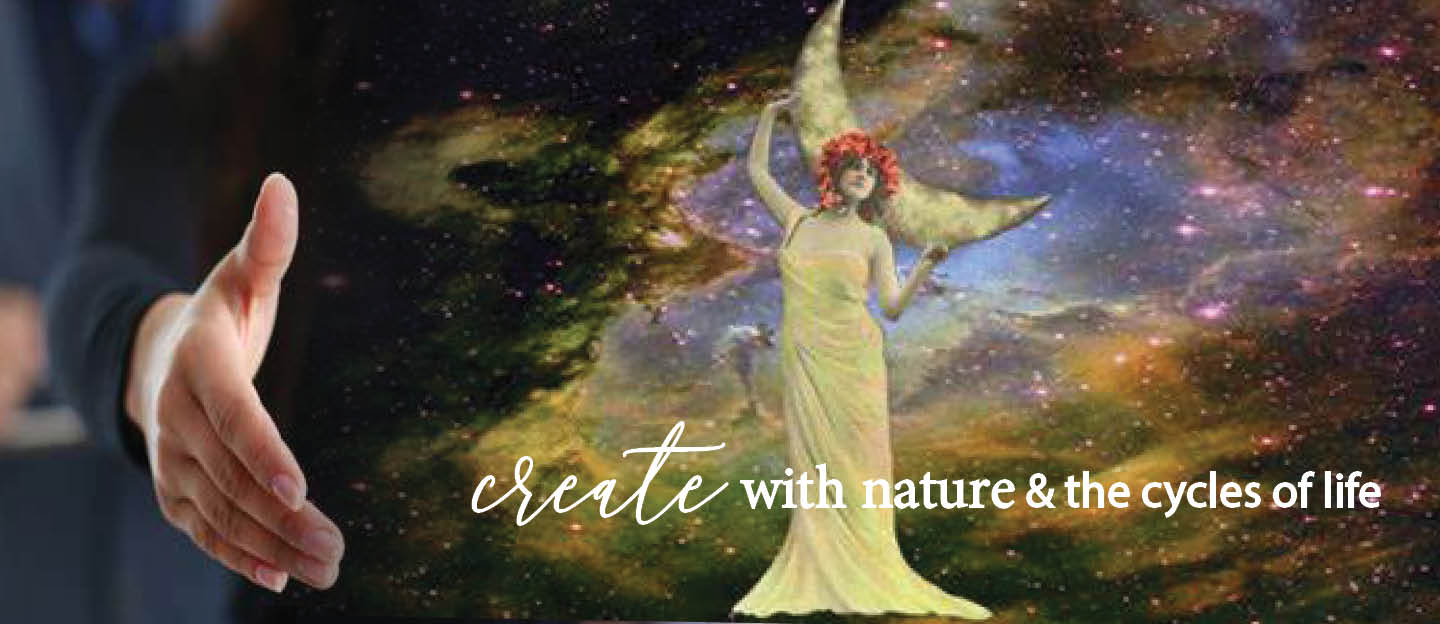 Soul Path
The soul leads us to deep transformation and self-realization in ways that are creative and imaginative.
Called by your soul through images from dreams, visions and the imagination, you are transformed in a process of deep soul care and soul relationship embodied in art.
Soul Love
The soul leads us to love which is the soul's greatest gift, reflecting their ability to unite opposites.
​
Just as Jung received a crown that said love never ends, we are guided to our own realization of self and soul love. What this looks and feels like is unique to each person.
Self Care
Self-care tends to your whole Self, gathering forgotten and repressed fragments of your soul from the past.
Receive tools that will support you to release unconscious patterns of self-doubt and neglect that lead to imbalance and disease. Down time is essential for creative growth.
Self Love
Gain the courage, confidence, and capacity of your soul to express Self-love for who YOU are.
Self-love is rooted in radical and deep acceptance of your uniqueness--how you are different. It is embodied in the unique qualities that are yours and yours alone.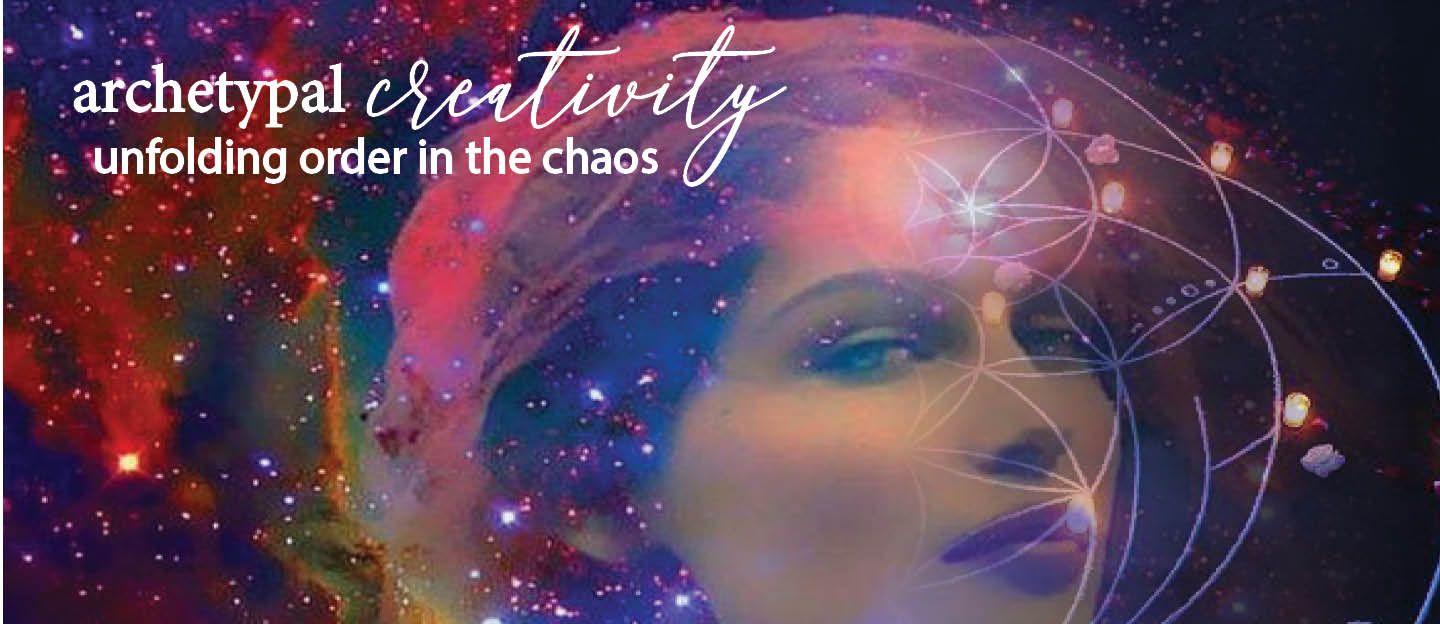 Soul advice: "drop into your heart"
In our modern world we have become head-centered, dismissing emotion and intuition as inferior feminine ways of knowing. In a very real way, this path leads from head to heart, reconnecting inner masculine and feminine ways of knowing in a union or coniunctio that alchemically unites above and below, spirit and matter. This is a path to wholeness that integrates all parts of our being in newly discovered yet ancient embodied ways of knowing rooted in the earth.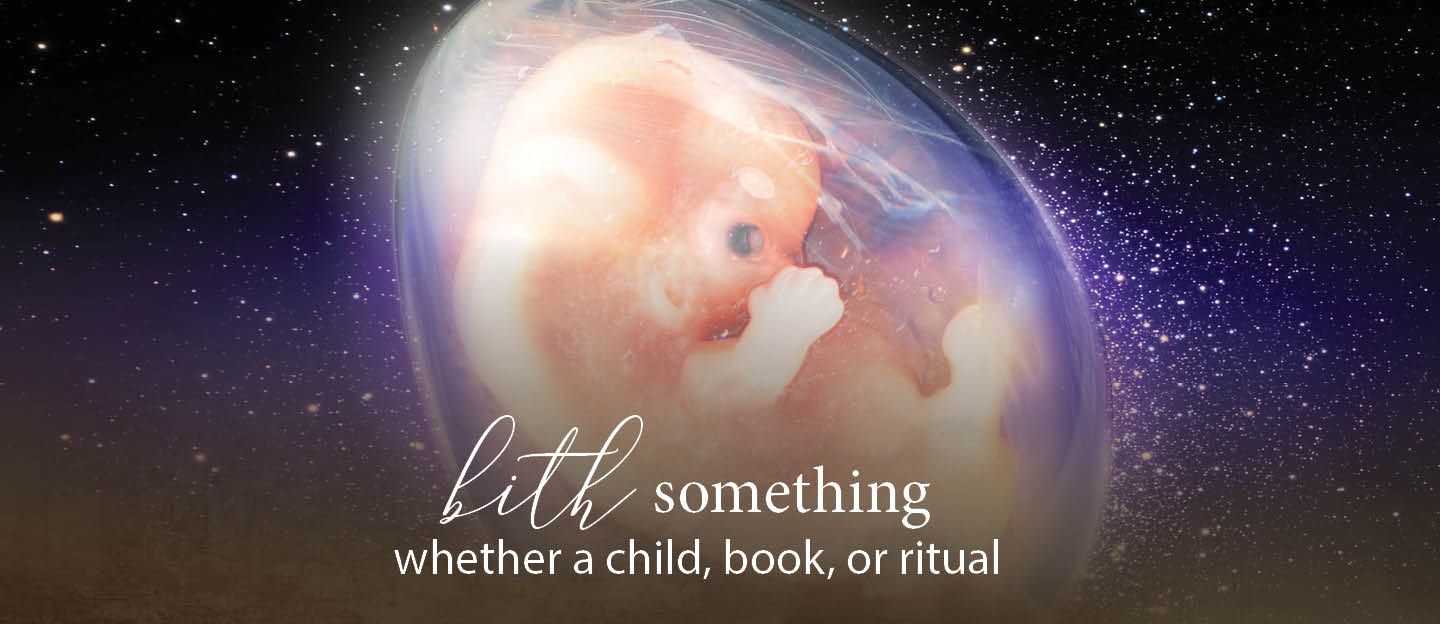 The soul speaks in images
The soul's communication is symbolic and imagistic, embodied and imaginal. Jung said that his soul did not have speech centers and let her use his to speak, and studies have found that during spiritual experiences speech is not generated in normal speech centers. Nor is core wounding reached by speech. Both are accessed through the imagistic and embodied language of the soul. So, this soul path combines visual and verbal imagery in the way of the soul (the picture superiority effect) in which words are symbolic and metaphoric images, combined with visual art. When Jung's soul referred to the Red Book as art, she meant all of it.
The soul's goal is to make you whole.
This deep self-care heals you by helping you remember the forgotten and dismembered parts of yourself, life, and soul. Buried in the unconscious, these fragments of your Self are gathered by following your soul and harvesting your soul's images in art and creativity. This process touches and redresses core wounds that lie at the heart of your complexes, mining the rich soil of your unconscious to embrace lost parts, buried and cast in shadow. You need all of these pieces to reclaim your power and soul. On a fundamental level this is a soul retrieval and a soul mate relationship.
Imagine a new/old way and You
On this path you activate you imagination, moving ever deeper into yourself and the Self. The activating agent of the soul, the imagination is the soul's super power. An application of the intuition, imagination lets you reach places and knowledge otherwise unknown. As Albert Einstein said: "Imagination is more important than knowledge. For knowledge is limited, whereas imagination embraces the entire world, stimulating progress, giving birth to evolution." We need imagination to grow.