Kim Lincoln
Navigating the Landscape of Your Soul
Kim is an author of Soul Power and co-creator of Beloved Teachings and visionary of Soul Space. She is the founder of the Terrain of Essence Teachings, navigating the landscape of your soul.
Her work freely weaves energetic science and ancient mysticism into a simple, direct way to access your intrinsic being, synthesizing principles of trauma resolution, spiritual psychology, quantum mechanics, and the subtle anatomy of the Soul.
Walking the Star
9 Keys of Manifestation
Are you ready to take the next step in your evolution? To discover the seen and unseen, the known and unknown? To bridge heaven and earth, as embodied spirit, and matter?
Awaken to the essence of you through these ancient mystery teachings. Where you are the star of your universe embracing your beloved in you.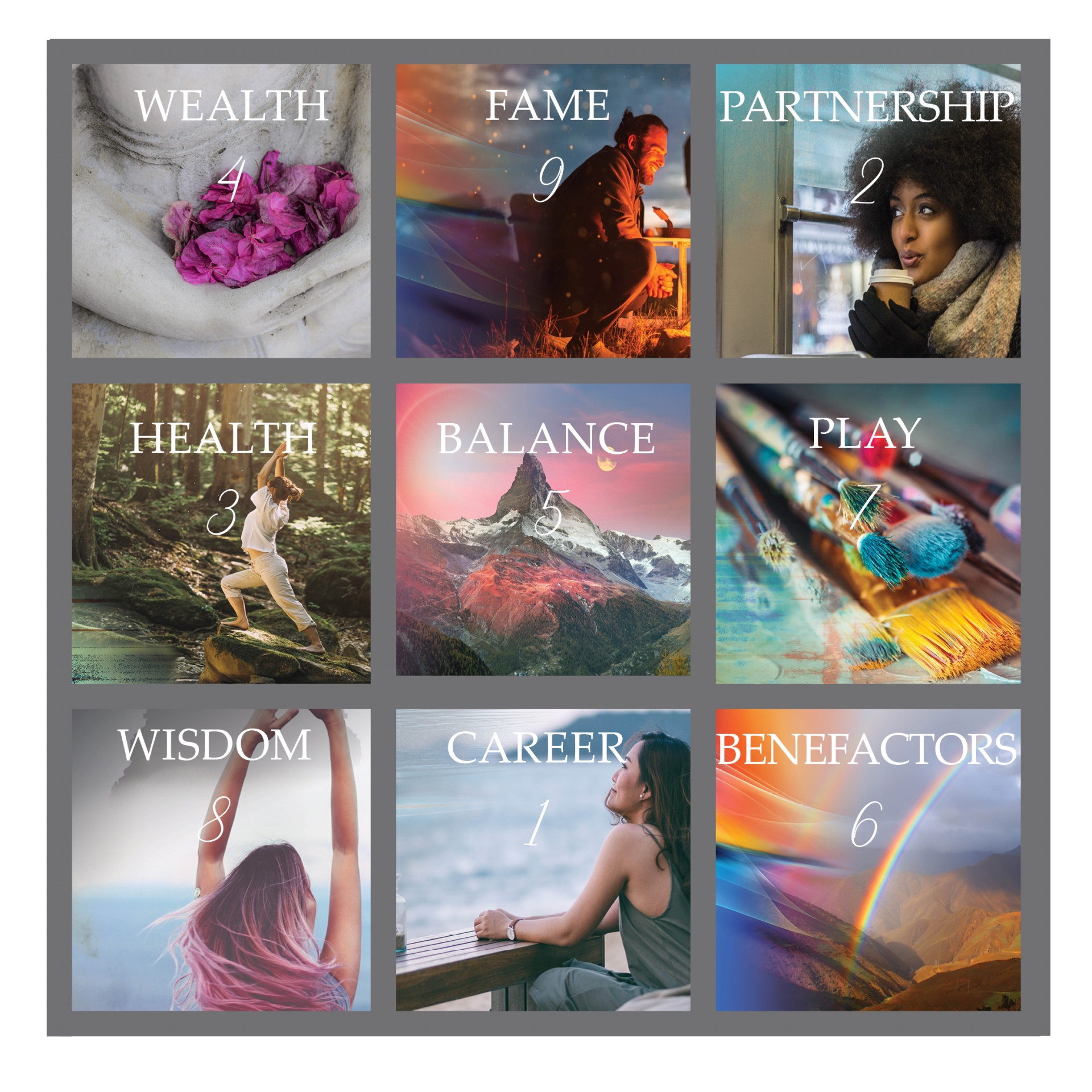 Walking the Star
The Magic Square
The magic square is an ancient contemplative practice, a walking meditation and sacred path of manifestation, recorded 5,000 years ago. In its most refined form, it is a metaphysical map of the essence of the true human being. It is represented by a cube in which the star is hidden.
Walking the Star
9 Keys of Manifestation
The cube (hexagram) represents earth. It is a matrix of light in the body of form. The central core of the cube is light. The light where all forces of its geometry becomes a living flame of the universe, uniting spirit into form. Like a magic lantern, this wish fulfilling gem is a vehicle of manifestation for awakening consciousness and grounding it in the world.
Join Kim Lincoln on a transformative journey
JOIN KIM LINCOLN for Soul Café LIVE the 4th Friday of each month 3:00-5:00 pm Pacific Standard Time! Please Register for live Q and A!
PRESENCING ~ This is not a mental doing. This asks for full presencing. Being both present and sensing. Listen with an open heart and an open mind for a response to what you intentioned. This is a call and response.
Soul Café LIVE the 4th Friday of each month 3:00-5:00 pm
1 Trust Your Wisdom
What you do is informed by your wiser self.
"The power of your position is in balancing your mind." - be mindful
KIM LINCOLN
2 Embrace Devotion
It is being held in unconditional love and living the path of devotion.
"Nobody can give you what you already have. The love you feel for another is your love."
- be the love
KIM LINCOLN
3 Listen with Your Heart
It is living strong like an oak and flexible like a willow.
"It is embracing your life-force energy to feel fully alive." - be enlivened
KIM LINCOLN
4 Manifest Prosperity
You are the generator of creator's infinite abundance.
"It is understanding that what you react to in another resides in you. Own what is yours." - own it
KIM LINCOLN
5 Embody the Divine
You are grounded like a mountain and expansive like the air.
"You genuinely embody respect for yourself and all others." - be embodied
KIM LINCOLN
6 Live the Miraculous
Your resonance attracts the right people in the right place at the right time.
"You are a continuum of infinite possibilities." - live your potential
KIM LINCOLN
7 Create Joyously
You are playfully mining your creative depths and freeing your jewels.
"It is courageously connecting with and engaging with what only you can create." - be creative
KIM LINCOLN
8 Master Your Mind
You are mastering your mind and receiving wisdom's guidance.
"It is trusting the mysterious unknown." - open to the mystery
KIM LINCOLN
9 Live Your Passion
You are drawing upon your essential strength to live your life courageously.
"It is allowing the raw energy to cycle through you like a wildfire spreading in your body." - feel the warmth
KIM LINCOLN
Join KIM LINCOLN and your classmates for Soul Cafe.
Created with