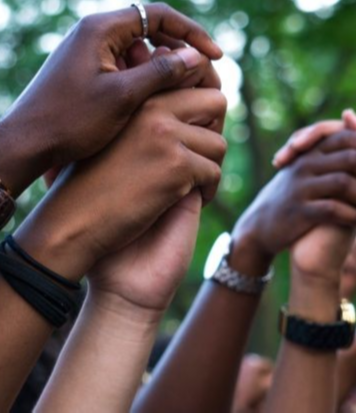 JOIN

a Creative
Revolution of Conscious
Transformation
"The sole purpose of human existence is to kindle a light in the darkness of mere being." C G JUNG
A Deep Need for Soul
Soul Space is a nonprofit community designed to reimagine and reanimate soul in the world. With free offerings, paid retreats and classes, we are co-creating a renaissance of collaborative sharing and caring. Hosted on a learning platform with an imbedded (and ethical) social media hub, this is a community rooted in the common ground of our shared humanity and ecology. Come kindle your light and life to dispel the darkness.

This is a place for people to collaborate & co-creATE.
The world needs you & your gifts!
A personal call
"People have forgotten how to learn (transform) through art."
A call to heal (people + planet)
We are in deep need of healing and only we can heal ourselves.
Never doubt that a small group of thoughtful, committed citizens can change the world. Indeed, it's the only thing that ever has. (That is us!)
margaret mead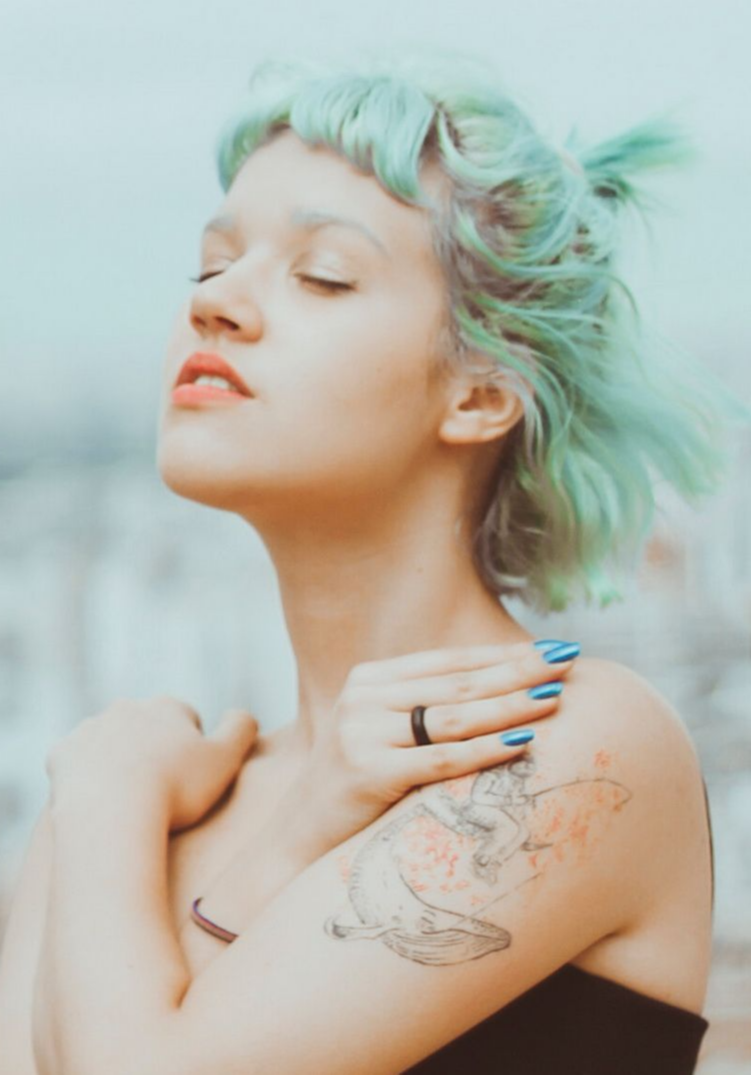 SOUL
is a guide, insight, & relationship
Soul is who you really are.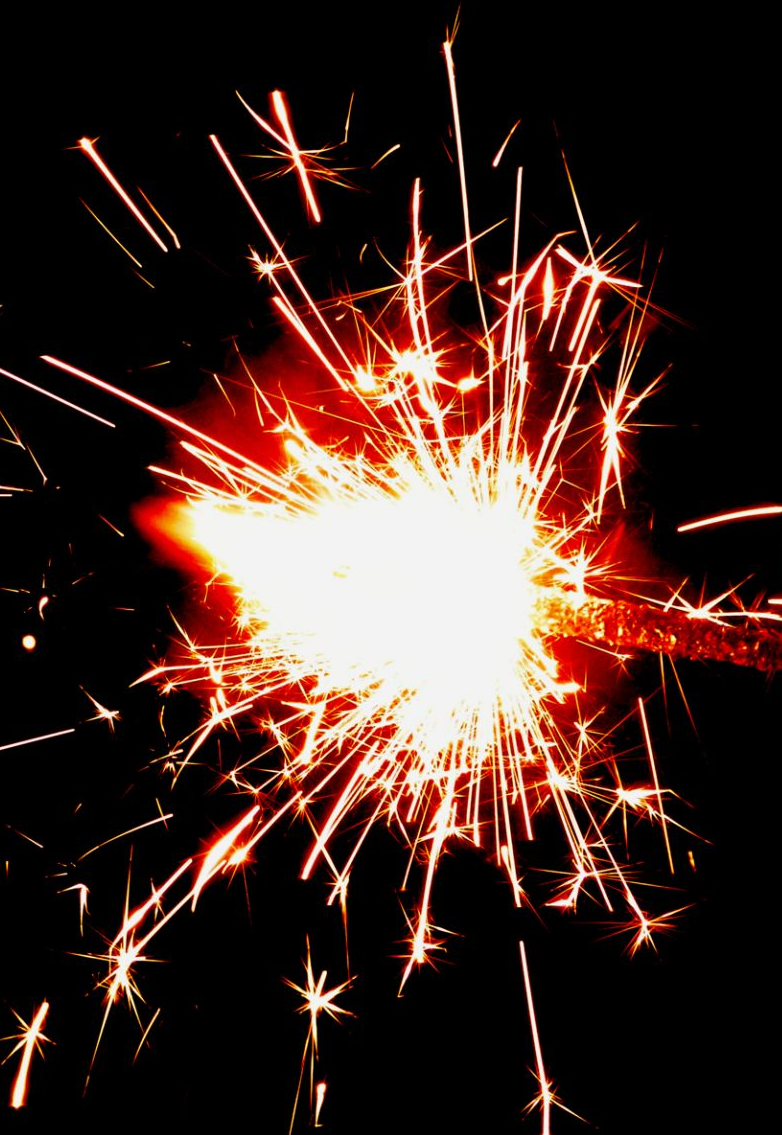 What is SOUL?
Soul is an inner essence and experience that connects our body, mind, and spirit, reconnecting our nature to nature. Soul is not religious but natural, psychological (psyche is soul), and relational. Soul is a part of you and up to you. It is what connects and brings you to life.

Why soul? We need the soul's healing power of love.

Soul is archetypal, universal and essential, offering a way to bridge the division of our time. The soul's nature is love, connecting us to ourselves, each other and the world. It reconnects us to the web or life because the soul is life. This connection is an antidote to the alienation, anxiety, violence, addiction and depression at the root of the mental health and ecological crisis with their epidemic numbers of deaths of despair (suicide and addiction) and species extinction.

Experiences designed to bring us together
Collective
Transformation
We are not separate but united in soul as all life is part of one living earth. Seeing through a psychological or soul lens, we honor all life and the animate (ensouled) nature of Nature. Soul means life breath and this common breath is our foundation in the creative imagination.
Only in our creative acts do we step forth into the light and see ourselves whole and complete.
c g jung
Our structure
Soul Space is transdisciplinary, uniting art and nature in their creative alchemical or transformational nature. The offerings are evidence-based, fun and experiential:
Multimodal for diverse intelligences, experiences & preferences
Personalized so you can choose your path in your own way
Synthetic weaving of ancient wisdom and modern science
Holistic combination of mind, body & spirit
Experiential emphasis on applied knowledge and understanding
Communitas & the spirit of community!
Deep Community
"Absence of community is suffering and sickness." C G Jung
Soul of Creativity
An art-based path of natural growth and transformation.
Circle Passages
A nature-based approach to modern rites of passage.
Guest Teachers
With 19 additional teachers and new classes coming.
Resources
Free tutorials, videos, classes, and activities.
What People are saying: "fabulous!!!!!!!!!!!!!" and "better than I could have imagined."
These offerings are for anyone and everyone who wants to heal and transform themselves and the world. The only prerequisites are self-honesty, compassion, courage, and commitment. Being playful helps too! Some things are too important to be taken seriously. This is a time to let go, breathe and be . . . not who you have been told you should be but yourself. We do this in community.
I really feel that you have made such a huge contribution to our souls, to our artistic creative selves. I wish there was more Jungian work like this.
Dr. Fannie Brewster, PhD author, educator, artist, & international speaker of Heather's dissertation
Heather is a masterful educator on how to heal and grow through art. Her presence is open, kind, wise and playful.
Dr. Mary Gibbons, MD
facilitator, philanthropist, leader, and educator.
Heather is an exceptional teacher and facilitator, as well as a beautifully soulful artist and person. She is gifted in leading persons in learning how art evokes the soul.
Dr. Kristen Williams, PhD, therapist, and writer
You and the work you are doing are an inspiration.
Dr. Susan Rowland, PhD
Heather is a creative genius, making artists feel safe to explore and create with her.
Victoria Christiansen, MA author, therapist, and artist
An enlightened renaissance & revolution
Art + Depth Psychology + Ecology
Connecting body, mind, and spirit through soul
Reclaim the power to recreate yourself and life.
Community
Soul Space is based on the communal and collective nature of the soul and unconscious with built-in partner and group work, private group options, and free conflict transformation and mediation classes. We need everyone.

Creativity
Creation includes both art and nature as ways to co-create with soul in the world's Great Work of Art. By harnessing the soul's power of creativity we remember and reclaim the ability to reanimate ourselves and the world as collaborative coreators.
Powerful studying
Beautiful course player
Huge text.
Lots of learning activities
We offer you a banch of learning activities. Video, ebooks, quizzes, certificates, exams and a lot more. An awesome interactive learning experience!
Flexible pathways
You can navigate freely or sequentially. Courses can also be delivered with drip feed.
Reading with note taking
Multiple ways of adding notes and highlights. We help you improve your scanning and reading strategies.
Archived Access
Improve your confidence with self-improvement quizzes, formal tests, file assignments, and certificates to prove newly acquired skills.
Question banks
We have huge pools of questions connected to multiple courses and tests. All you need for secure, randomized tests for continuing education (CE) and certification programs.
Branded digital certificates
Take awards of our own digital certificates! Showcase their competencies at the end of your learning adventure.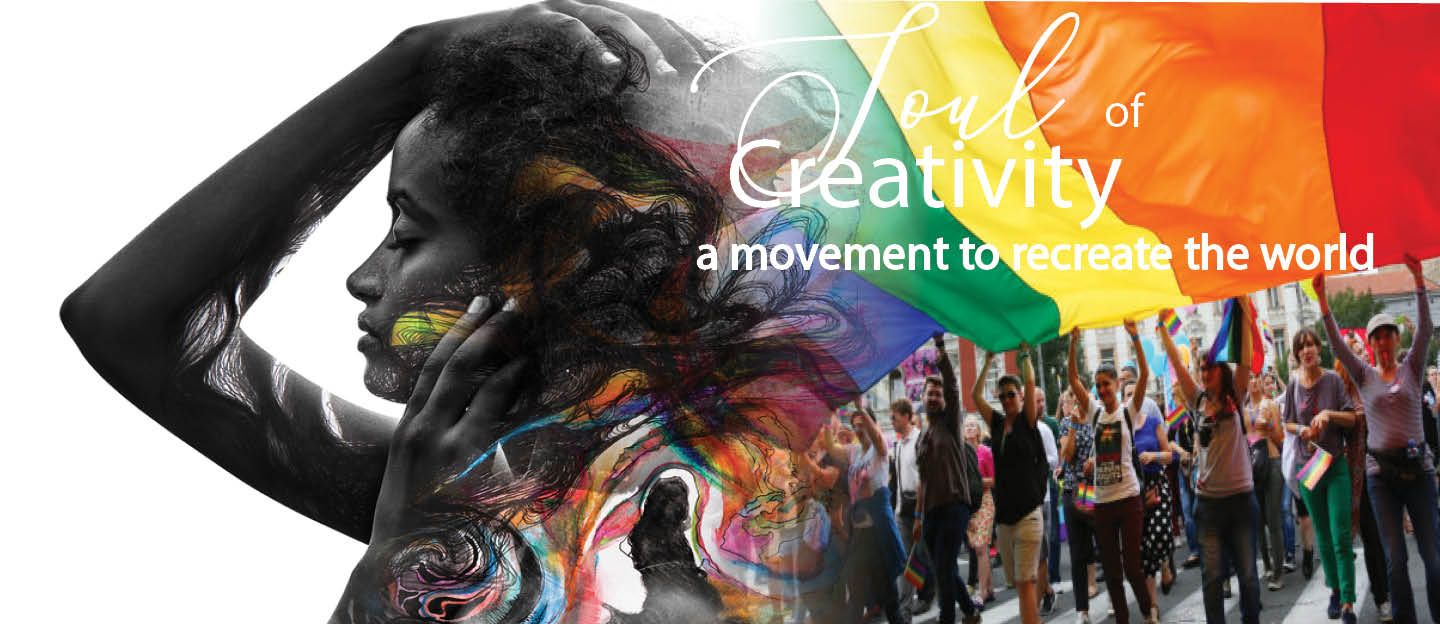 A call for a creative and soulful REVOLUTION!
My name is Heather and I have created Soul Space as an offering from my soul to yours. From a call to pursue a doctoral degree on creative transformation in which an inner knowing insisted that I create this online school (years before COVID), I have walked a path to meet you here. Recently navigating a dark night of the soul with cancer, my life seemed to manifest a dream in which I was told that I would die of cancer if I didn't bring this offering to you, I come to you with a grateful heart. So, please join me in creating a movment of heart-felt soul revolutionaries! All that is required is you to be yourself. As Oscar Wilde said: "Be yourself. Everyone else is taken!"

In everyone some kind of artist is hiding. . . The forgotten artist must be fetched up again from the darkness of the subconscious, and a path cleared for the urge for artistic expression. (Help clear the path!)
c g jung
Heather's
mission
A call to remember the power of art and nature to heal and transform.
Each person has a unique opus, a soul work. You must live your life . . . each person has to do something different, something that is uniquely his own. C G Jung
What is your soul's call?
Soul inspires us
Soul is literally the "life breath" that inspires us ("breath in spirit"), connecting us to the outside world and healing the divide between opposites in union, including:
Personal. Collective

Online. Onsite

Conscious. Unconscious

Head/Mind.Heart/Body

Masculine. Feminine

Light/Day. Dark/Night

Spirit. Matter

Human Nature. Nature

Heaven. Earth

Inner. Outer
Create a Movement
Soul Space reaches out to those in need to offer support. Beyond at-risk youth and unhoused peoples, we all need help finding our way in the dark. Come offer a hand, poem, idea, image, or class in a movement that:
Models a socially altruistic structure promoting equity & diversity

Offers sustainable sponsorship and support to increase access

Advances multicultural and multimodal learning approaches
Honors marginalized ways of being and knowing to bring balance
Reaches vulnerable populations with ongoing & needed resources
*Nonprofit status status is pending . . .
Quantum
soultime
Soul Space bridges inner and outer space in soul who is beyond space and time. Recalling the Latin root of space "to stretch," soul pulls us toward our true creative potential.
Problem
By forgetting soul we have lost our connection to life--our own, others, and the natural world.
Result
When we are disengaged from life we don't respect life, leading to a planetary life crisis.
Solution
Remembering soul brings us back to life, reconnecting our nature to nature, our life to life.
Outcome
Soul healing restores a capacity rooted in our nature to live in harmony with the web of life.
We are not one thread within it. Whatever we do to the web, we do to ourselves. All things are bound together.
Chief seattle
Soul = Whole
Traditionally feminine, soul creativity is embodied in our body and a body of art, connecting our creative nature to nature as creation itself. This creativity is an ageless form of mystical participation with nature.
Rediscover the revolutionary power and purpose of creativity
Invoke the transcendent function to heal wounds & divides
Connect to the power of nature and the web of life
Embody a Depth Conflict Transformation process
Reimagine a worldview of quantum creativity (alchemy)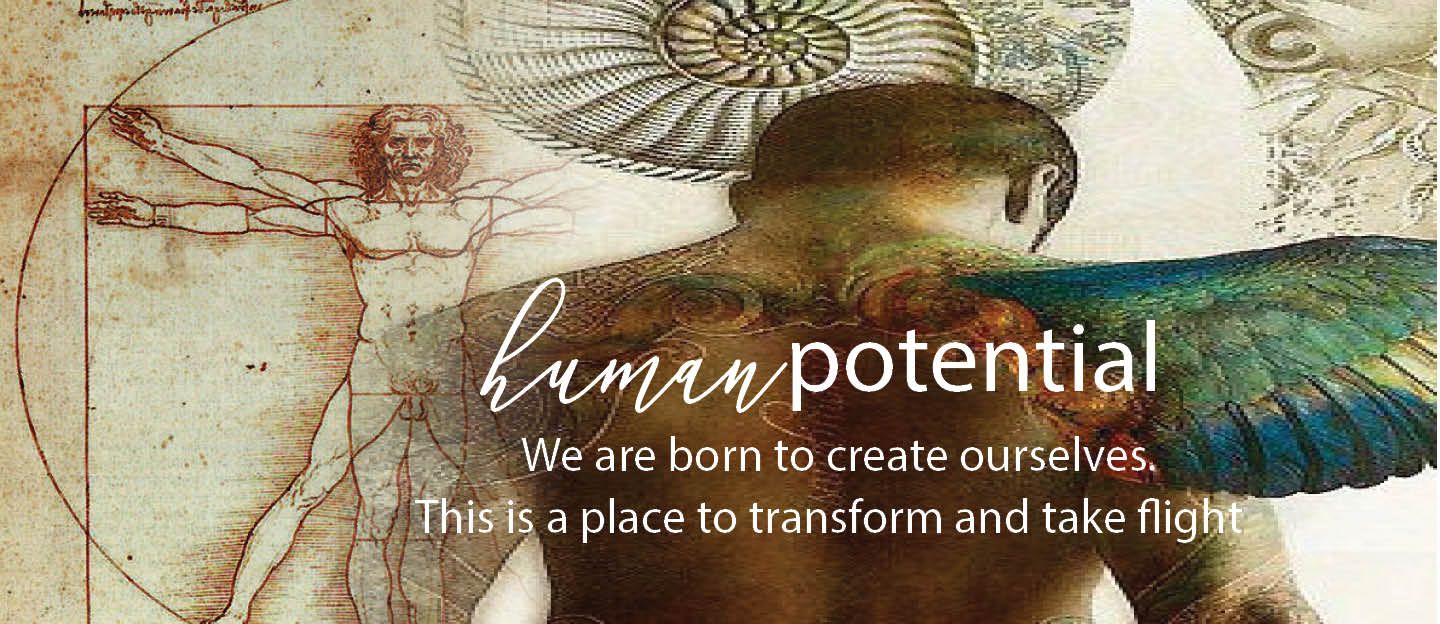 Alchemical Vessel
Come cocoon within a soulfully creative community in which art and nature weave together time-tested and evidence-based practices for powerful healing and transformational change. Our offerings include:
Art, Science, Nature, Myth, Ritual, Embodiment, and Energy
Creative Imagination, Meditation, and Visualization
Transdisciplinary Approaches to Eco-Art Therapy & Research
Mindful Ecotherapy and Earth-Based Healing
Emergent and Systemic Perspectives on Nature & Culture
The vessel for Soul Space is held in 4 ways . . .
Frequently asked questions
No. Soul Space is for everyone regardless of belief. Rooted in the living nature of the world, soul is an ancient and archetypal world meaning breath, life, and spirit. Soul's nature is relational, connecting our nature to nature, our life with the living earth that is itself alive or ensouled. Soul is a deep commitment to live, honor, and love life.
How is Soul Space navigated?
Whether your follow our map of how to navigate the courses or your own intuition (or both), Soul Space is designed to help you connect with your inner soul guide. As Tolkien said, "Not all those who wander are lost," just as sometimes you have to get lost to find yourself and way. At the heart of Soul Space's transformation is a pivitol reorientation from your ego to soul (fear to love). , there is only one way: your way.
What is Soul Space's purpose?
Soul Space is about transformation and its purpose is to help transform people, groups, and the earth. It's heart is community and communitas or the spirit of community that gives rise to deep and meaningful change. Because communitas emerges in crisis through unstructured or liminal (transitional) conditions, this platform is not overtly structured, instead simulating nature and its emergent and adaptive complexity. This serves the purpose of allowing the underlying order in the chaos, the soul in our lives and the world to be able to take the helm.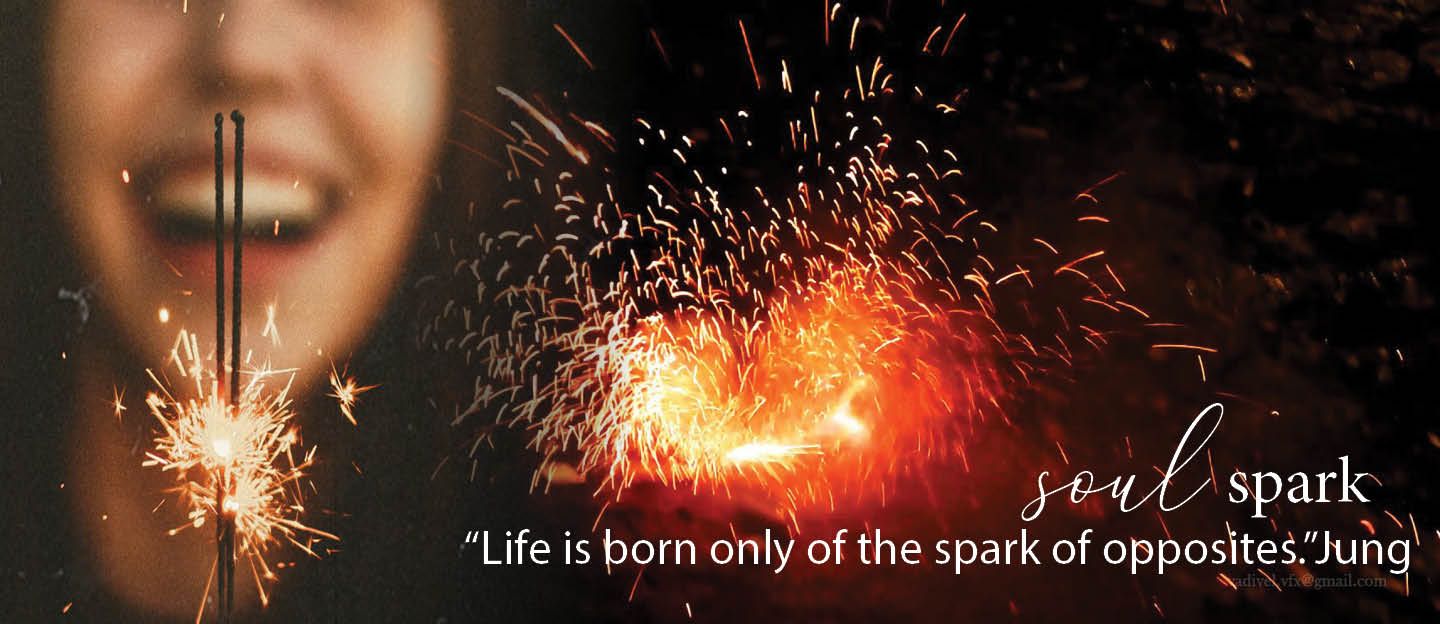 Love>Fear
The primary pair of opposites of love and fear are reconciled in Self-love in a safe place designed to explore and embrace all of you, both dark and light. Our greatness can scare us more than weakness . . . but now is a time to be strong and overcome fear in love! Live in love.
Grounded Theory
Embodied Knowledge
Our teachings are applied and embodied in you, your life, and the world to make a difference.
Powerful Ritual
Self-Generated & Natural
You create your own rituals to connect your nature to nature, rooted in your life and the earth.
Inner Guidance
Be in the world in a new and yet ancient way to create a cultural shift and a new worldview.
Needed Connection
Community Support
Create a web of interconnected support in which we help each other to realize our dreams.
Soul is Holistic Consciousness
Soul Space embraces the creative imagination of the soul in a holistic and imagistic gnosis (direct knowing) that honors and catalyzes multiple languages, intelligences, and perspectives to achieve conscious unity by embracing inclusivity.
Soul Communion
Soul allows you to commune and communicate with seen and unseen forces, initiating you in a return to nature and your nature. It is magical and powerful!!
Connect the dots of the big picture in system thinking
Integrate and communicate multi-sensory information
Perceive the emergent images of the soul as a map of reality
Unite spirit and matter in your nature as a synthetic whole
Follow synchronicity as the revelation of soul in the world
New Myth and Map
Soul knowledge is cartographic or map making, reflecting a mythic worldview. This is a modern vision quest that weaves nature, quantum physics, astrology, mythology, and alchemy to guide us home.
Anybody whose calling is to guide souls should have his own soul guided first, so that he knows what it means to deal with the human soul.
C G Jung
A New Day & Dawn
After a collective dark night of the soul comes dawn.
Process the last 2 years to gain insight and buried treasure.
Learn skills to help transform tension into transformation
Gather resources to support you in healing self-discovery
Bring together friends and family to individuate together
Return to childhood wounds to remember lost gifts
Offer your gifts to the world and magnify y
Dark Night of the Soul
Help someone in need navigate the dark night of the soul as we find our way together. Purchase a class or kit and give one to someone you choose and 10 to someone in need (at risk youth, domestic violence, or unhoused).
We can do this together! It is darkest before the dawn . . .
"One does no become enlightened by imagining figures of light, but by making the darkness conscious." Jung
Till then, why don't you subscribe in our newsletter?
We learn and grow TOGETHER.
Everything is more fun when we do it together, and at Soul Space we are creating a way to learn, create, and act together to join hands in making our world a better and more sustainable place for our children and our children's children. Based on bees as a socially altruistic organism, we learn in multiple waves but are at our best when we are a hive that can pollinate the garden of the world. To help us remember how to work and play together, we have built in partner work (diad and triad) as well as in groups of different sizes.
Walk Alone
Sometimes we need to be alone to self-reflect.
Partner Up
Pick a partner to mirror, support, and contain you.
Pick Another
Invite a third person to moderate difference.
Group Together
Groups hold us together within a healing container.
Community
This is a social learning platform for community with ground rules and exercises on shadow work and play, eco-activism, and visioning on the community page.
See through an archetypal lens

Learn imaginal depth practices & activities

Identify underlying patterns & stories

Rewrite your personal & organizational myth
Live sessions for potnetial butterflies
Come to our Garden!
5:00 AM PST / 8:00 AM EST / 2:00 PM CET
You've Got Questions, We've Got the Answers!
Got Questions? Need help getting access in your school? Need help navigating inside your courses? We have the answers. Come and join us for a live Q&A session. We are here for you!
6:00 AM PST / 9:00 AM EST / 3:00 PM CET
You've Got Questions, We've Got the Answers!
Got Questions? Need help getting access in your school? Need help navigating inside your courses? We have the answers. Come and join us for a live Q&A session. We are here for you, always!
7:00 AM PST / 10:00 AM EST / 4:00 PM CET
You've Got Questions, We've Got the Answers!
Got Questions? Need help getting access in your school? Need help navigating inside your courses? We have the answers. Come and join us for a live Q&A session. We are here for you, always!
8:00 AM PST / 11:00 AM EST / 5:00 PM CET
You've Got Questions, We've Got the Answers!
Got Questions? Need help getting access in your school? Need help navigating inside your courses? We have the answers. Come and join us for a live Q&A session. We are here for you, always!
9:00 AM PST / 12:00 PM EST / 6:00 PM CET
You've Got Questions, We've Got the Answers!
Got Questions? Need help getting access in your school? Need help navigating inside your courses? We have the answers. Come and join us for a live Q&A session. We are here for you, always!