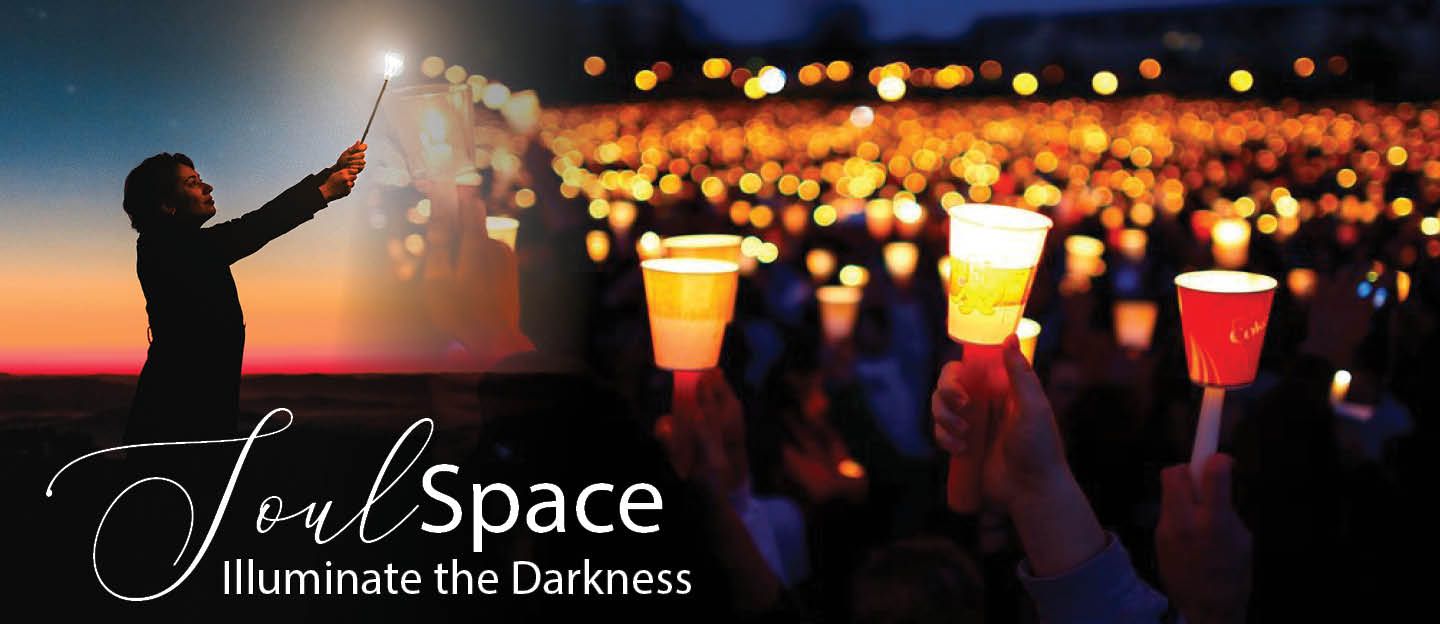 Transform Yourself to Transform the World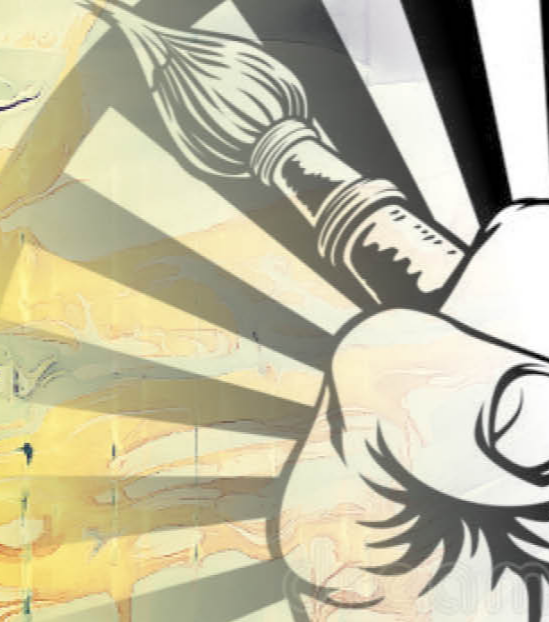 JOIN

a Creative
Revolution of Conscious
Transformation
"Only in our creative acts do we step forth into the light and see ourselves whole and complete." C G JUNG

Creative Enlightenment
Soul Space is a socially altruistic nonprofit designed to creatively reimagine soul in ourselves, lives & world. It is a renaissance of communitas or the spirit of community that emerges organically from equality. Hosted on a learning platform with an imbedded social media hub, we offer online & onsite kits, courses & retreats, rooted in the common ground of shared creativity and calling: to create a sustainable, meaningful & equitable world.

Art is a necessity--an essential part of our enlightenment process. We cannot as a civilized society, regard ourselves as being enlightened without the arts.
ken danby
Creativity is not beside the point. It is the point.
Creativity Transforms US
Art saves lives, & creativity brings us to life, just as the soul is the archetype of life & creativity personified to guide us in the alchemical Great Work of Art of conscious creation & transformation. Come to life!
Soul of Creativity
Art-based path of depth psychology & nature
Circle Passages
Nature-based approach to modern rites of passage
Guest Teachers
Emergent content with new teachers and classes coming
Core Resources
Tutorials, videos, activities, classes and forums to help
The sole purpose of human existence is to kindle a light in the darkness of mere being. [enlightenment]
c g jung
Grow through online courses or drop deep at our nature & creativity sanctuary
Soul Space is built with Nature
Soul Space: Constellating in Virtual Space
to connect, learn, grow, transform & love
BEloved: Come Create with Sacred Ground
to vision, imagine, root deep & grow up in nature
Visit our ecological inspiration
The new meaning of soul is creativity [creating with the imagination] and mysticism [initiation]. These will become the foundation of the new psychological type and with him or her will come the new civilization.
otto rank
Creative Initiation
To initiate is to begin and also to become a member of a group. So Soul Space initiates us in a creative process of transdisciplinary healing & transformation through:
Depth Psychology (deep healing)
+ bridging the conscious & unconscious (95% of us)
Eco-Art Therapy
(creative healing)
+ liberating through playfully creative transformation
Trauma Recovery
(somatic healing)
+ integrating shadow in the body & a body of art
Creative Activism
(love in action)
+ creating real & sustainable change in the world
What People are saying: "fabulous!!!!!!!!!!!!!" and "better than I could have imagined."
These offerings are for anyone and everyone who wants to heal and transform themselves and the world. The only prerequisites are self-honesty, compassion, courage, and commitment. Being playful helps too! Some things are too serious to be taken seriously. This is a time to let go, breathe and be . . . not who you have been told you should be but yourself. We do this in community.
We need this . . . NOW
Put simply, our modern crisis invokes needed change within us: to see beyond separation to the realization of connection in which we are not a part from but a part of the natural world. Summarized by the golden rule found in all religions, we are called to do unto others as we would have done to us, based on the understanding that we are a part of a greater whole connected by soul. It is time to consciously co-create from this shared reality.
I really feel that you have made such a huge contribution to our souls, to our artistic creative selves. I wish there was more Jungian work like this.
Dr. Fannie Brewster, PhD author, educator, artist, & international speaker of Heather's dissertation
Heather is a masterful educator on how to heal and grow through art. Her presence is open, kind, wise and playful.
Dr. Mary Gibbons, MD
facilitator, philanthropist, leader, and educator.
Heather is an exceptional teacher and facilitator, as well as a beautifully soulful artist and person. She is gifted in leading persons in learning how art evokes the soul.
Dr. Kristen Williams, PhD, therapist, and writer
You and the work you are doing are an inspiration.
Dr. Susan Rowland, PhD
Heather is a creative genius, making artists feel safe to explore and create with her.
Victoria Christiansen, MA author, therapist, and artist
In everyone some kind of artist is hiding. . .
this urge for artistic creation is repressed" and "very often the cause of psychic disturbances. . .
The forgotten artist must be fetched up again from the darkness of the subconscious, and a path cleared for the urge for artistic expression. [This is that path. Come heal!]
c g jung
Deep Need
Epidemic of alienation, anxiety, violence, addiction, depression, domestic violence & deaths of despair
Problem
By forgetting soul creativity we have lost our connection to life--our own, others, and the world.
Result
When we are disengaged from life we don't respect life, leading to destruction instead of creation.
Solution
Remembering soul art brings us to life, reconnecting our creation to Creation, our nature to Nature.
Outcome
Soul healing restores our creative capacity rooted in our nature to live in harmony with all life.
Soul creativity does more than you can imagine
Deep Creativity
Unlock your inner potential, purpose, power & passion to really live your life & offer your gift.
This is not just wall art . . .
but deep exploration & transformation. Play!
There is no right or wrong way, only your way.

This is about authenticity & integrity (honesty) not trying to be someone you are not (i.e. perfect)

Our transformation transforms others, rippling out in the world to magnify our influence as a group

Some things are too serious to take seriously, so we play with the shadow work in eco, art & play therapy

It doesn't matter if you can draw a nose or touch toes
Your soul is infinitely creative. It is alive and expansive in nature. It is curious and playful, changing with the tides of time. Art is the expression of the artist's soul.
Whalt Whitman
soulful creation = Conscious EVOLUTION = collective individuation
Where Nature & Culture Meet Science & Technology
Supportive Courses
Online & hybrid onsite/online classes offer intimate live social learning with individual, partner & group support to foster relationship & deepen experience
Individual Kits
Online content with a partner structure offer greater flexibility with no live classes. Kits are available at all times & archived. They come with a monthly support group
Depth Retreats
Online or onsite intensives designed to cultivate depth work in yourself and group through condensed time together at a center in Olympia, WA & La Quinta, CA
Rites of Passage
Hybrid online & onsite content guides you through an initiation, culminating in a deep wilderness experience at a creativity & nature center & Olympic National Park
Community Forums
Free social media partner and group support created for you and BY YOU for natural and emergent communitas, the spirit of community which is our goal.
Compassionate Structure
Offerings are free to at risk populations and by invitation or application with a giveback model for a truly diverse community in which we all teach and heal.
Till then, why don't you subscribe in our newsletter?
The timelessness of art is its capacity to represent the transformation of endless becoming into being.
LEWIS MUMFORD
Choose Love>Fear! Abundance>Scarcity
Sliding Scale & Gift Economy help EVERYONE
Dark Night of the Soul
Help someone in need navigate the dark night of the soul to find our way together. Purchase a class or kit and give one to someone you choose or 10 to someone in need (at risk youth or unhoused people). We can only do this together! Remember: it is darkest before the dawn. So we celebrate the coming light of Winter Solstice.

"One does no become enlightened by imagining figures of light, but by making the darkness conscious." Jung
A New Day & Dawn
After a collective dark night of the soul we need to heal
Process the last 3 years of COVID craziness to gain insight and buried treasure. Mourn what has been lost to find the silver lining
Learn skills to help transform tension into transformation
Gather resources to support you in healing self-discovery
Bring together friends and family to transform together
Return to childhood memories to remember lost gifts & legacies
Offer your gifts to the world and magnify their power as a group
Never doubt that a small group of thoughtful, committed citizens can change the world. Indeed, it's the only thing that ever has. [That is us!]
margaret mead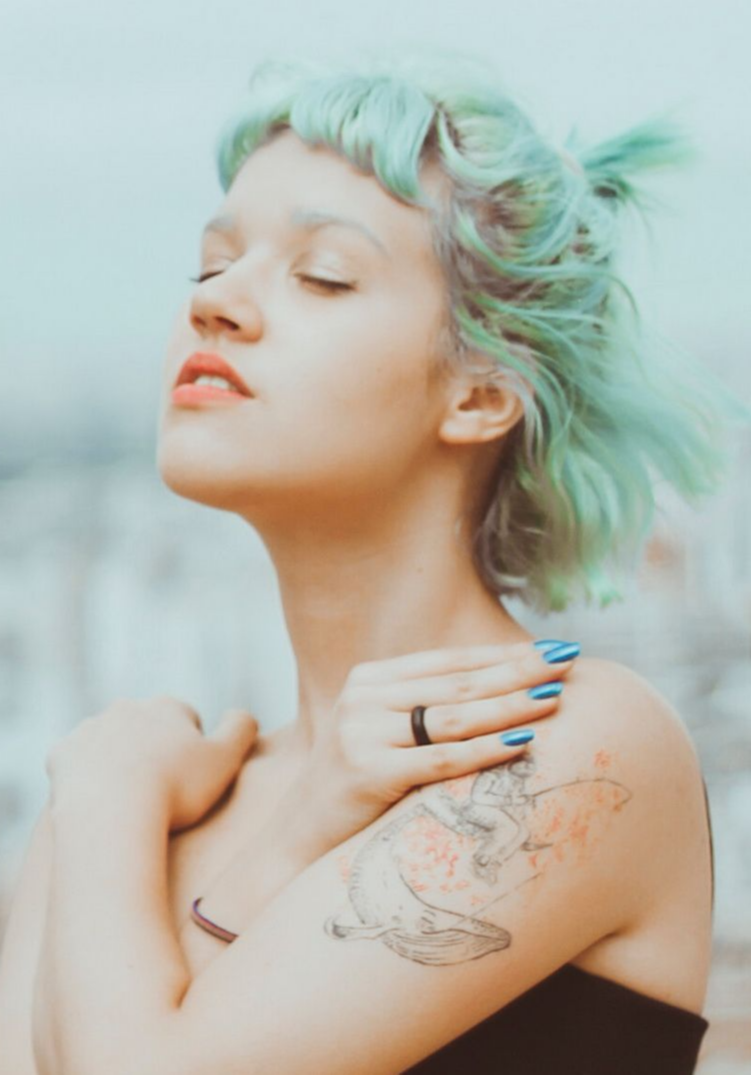 SOUL
is a guide, insight, & relationship
Soul is your inner artist.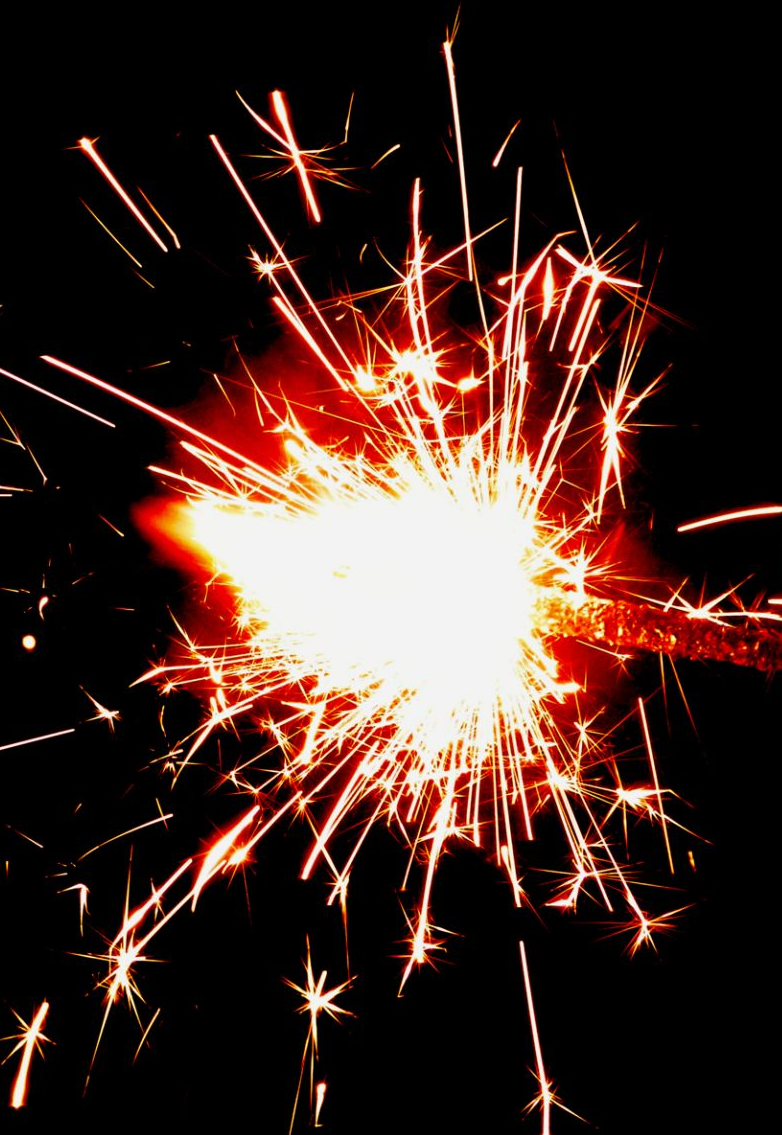 What is SOUL?
Soul is an inner essence and experience that connects our body, mind, and spirit, reconnecting our nature to nature. Soul is not religious but natural, psychological (psyche is soul) and relational. Soul is a part of you and up to you. It is what connects and brings you to life.

Soul = Life Support
Soul calls us to offer support in community. From at-risk youth and unhoused peoples to those suffering from loss, addiction or depression, we all need help. So we:
Offer deep trauma resolution in response to cultural crisis

Create sponsorship and support to give access to those in need

Model conflict transformation & communication skills
Honor marginalized ways of being and knowing for balance
Reach vulnerable populations with ongoing & needed resources

Every individual needs revolution, inner division, overthrow of the existing order, and renewal. Salvation is the resolution of the task. The task is to give birth to the old in a new time [creation]. The soul of humanity is like the great zodiacal wheel that rolls along the way.
c g jung
Soul Revolution
Watch an introduction to Soul Space to see how you can participate in our Renaissance. There are many paths.
Each person has a unique opus, a soul work. You must live your life . . . each person has to do something different, something that is uniquely his own. C G Jung
What is your soul's call?
Find Your Purpose
Learn to use all the related tools, walk into a job and be a rockstar from day one. The skills you need to become a real professional. Thrive in your career.
Highly Engaging courses
Unique Learning Paths
Video Conferencing
Assignments
24/7 Support with Live Chat
The soul is not in the body; the body is in the soul. . . the soul is a breath of living spirit, that with excellent sensitivity, permeates the entire body to give it life. Just so the breath of the air makes the earth fruitful . . . the soul of the earth, moistening it, greening it.
Hildegard of Bingen
Your Soul +
Your individual essence, purpose, capacity & identity
Human Soul +
Collective group soul of all humanity, including groups
Animal Soul +
The soul of animals as both individual & group souls
Earth Soul +
The soul of nature and the animal mundi or world soul of earth
Cosmic Soul +
Soul expands out into space to connect to creation as creators
Soul is not subject to the laws of space and time . . . The creative process is a living thing. . . in the souls of men.
C G Jung
Embody Soul Power
Everybody has a unique soul power, a gift that is your Essence, uniquely YOU. This is the heart of your offering to the world, your piece of the world puzzle: your honey.
Highly Engaging courses
Unique Learning Paths
Video Conferencing
Assignments
24/7 Support with Live Chat
<